100% satisfaction: How tennis is boosting tourism and raising Pattaya's profile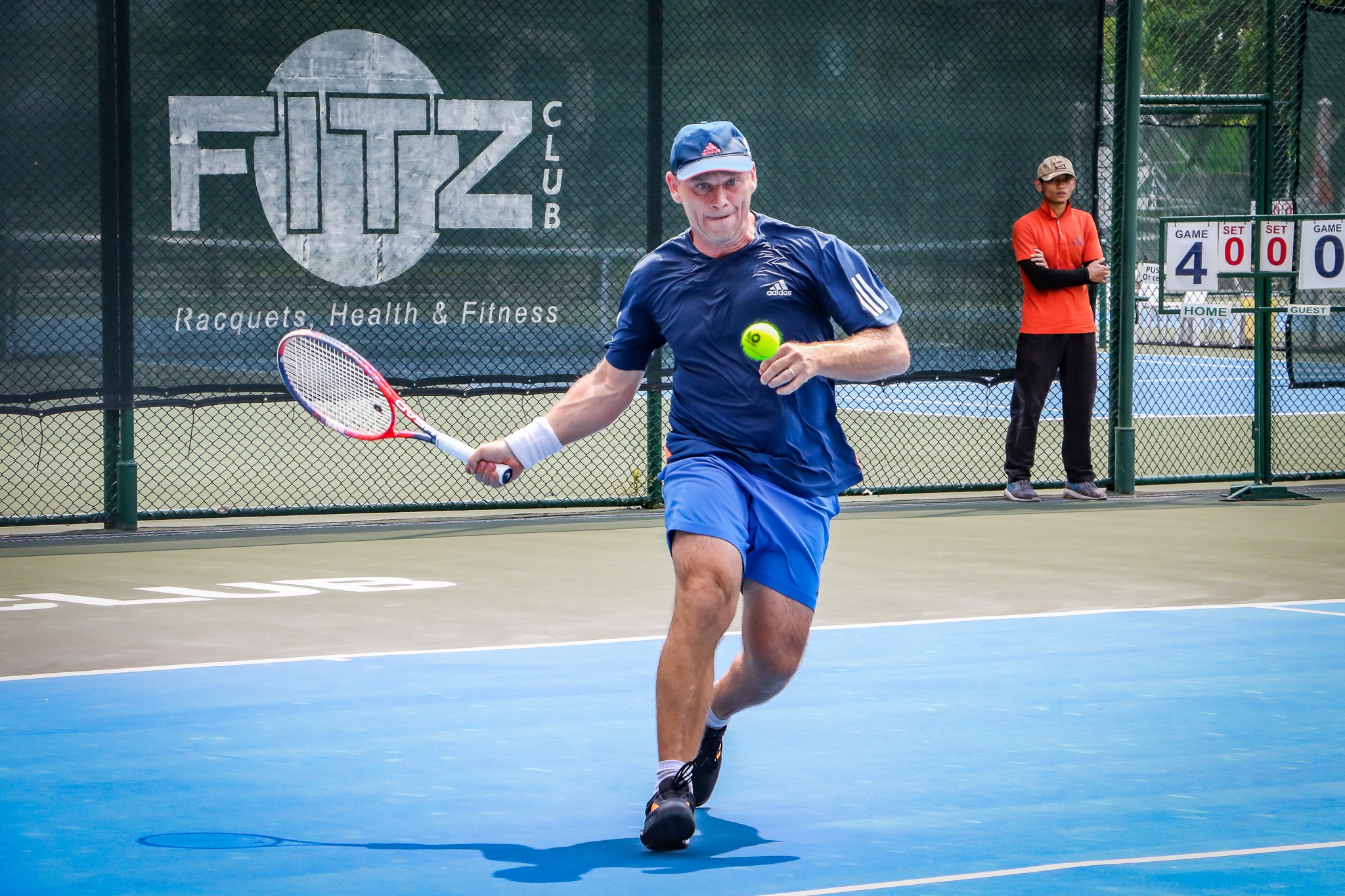 "Tennis is an addiction that once it has truly hooked a man will not let him go." This quote from art historian, photographer and author Russel Lynes, perfectly illustrates the mindset of entrants to Pattaya's primo sporting event — the 11th Fitz Club Tennis Tournament.
The tournament, held within the grounds of Royal Cliff in Pattaya, over a gloriously sunny week earlier this month, brought experienced players together with newbies — all united by their deep love of the game — in the over-35's event, within the five-star hotel's immaculate luxury sports club, to decide this year's winner.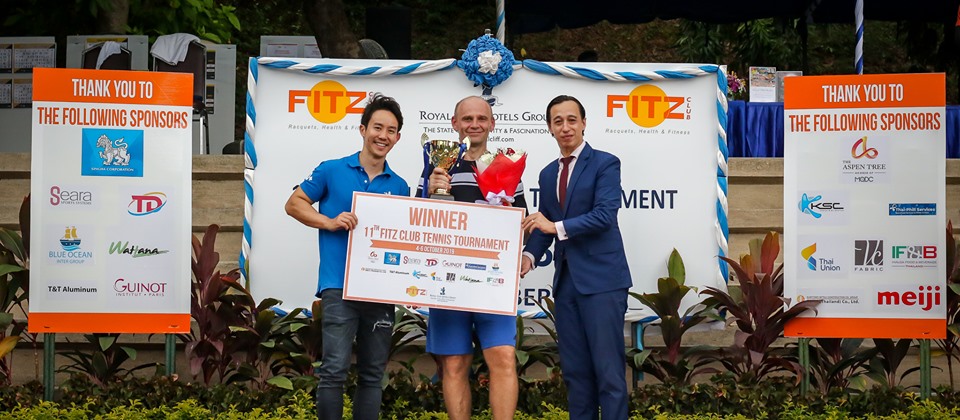 And what a competition it was. Three days of high velocity, competitive and skilful tennis resulted in a final round of non-stop action and drama, before returning champion Daniel Rajsky, took the top spot once more, against Dr Anand Vichyanond.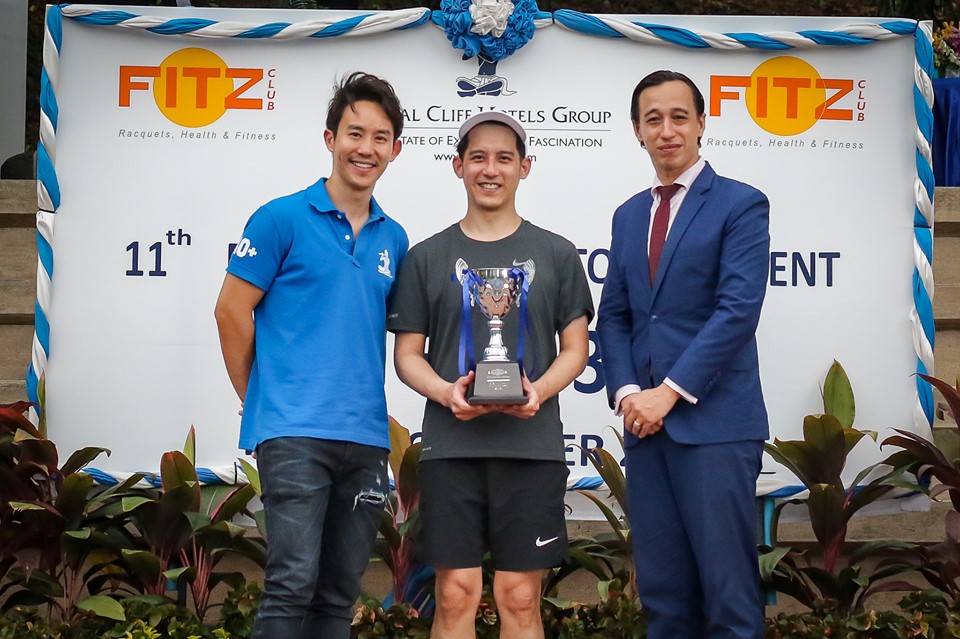 100% satisfaction
As a once keen amateur player, and now a passionate fan of all sports, I have been to many tennis matches around the world, and I have to say I was impressed with the quality on show in Pattaya — particularly how well the whole thing was put together, something that organiser Vitanart Vathanakul, the CEO of Royal Cliff Hotels Group, had envisaged since he first put the event together, in 2009.
"We actually had 100% satisfaction rate this year", said Vathanakul, when I commented on how smoothly the operation seemed to run. "All the players complimented me on how well it was run – saying that it was like playing in a competition run by the ITF (International Tennis Federation)."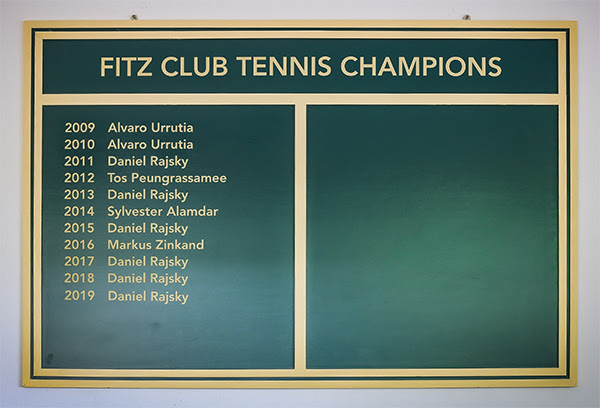 Vathanakul added: "One of the reasons the tournament was so successful this year was because of the knowledge we have of the player's skill level. To make sure each player is not in a group which is neither too hard or too easy for them.
"Furthermore, our tournament is run like the [football] World Cup. In that, we have a variety of players from all over the world who come to play and we guarantee that participants a minimum of four games.
"Don't worry if you lose your first match, there are three more chances for you to play. And, like the World Cup, the winner and the runner up of each group in the first round proceed; first-place entrants into the championship draw. Whereas, the second-placed athletes enter the second division and the chance to prove themselves the best of the runners up."
Evolution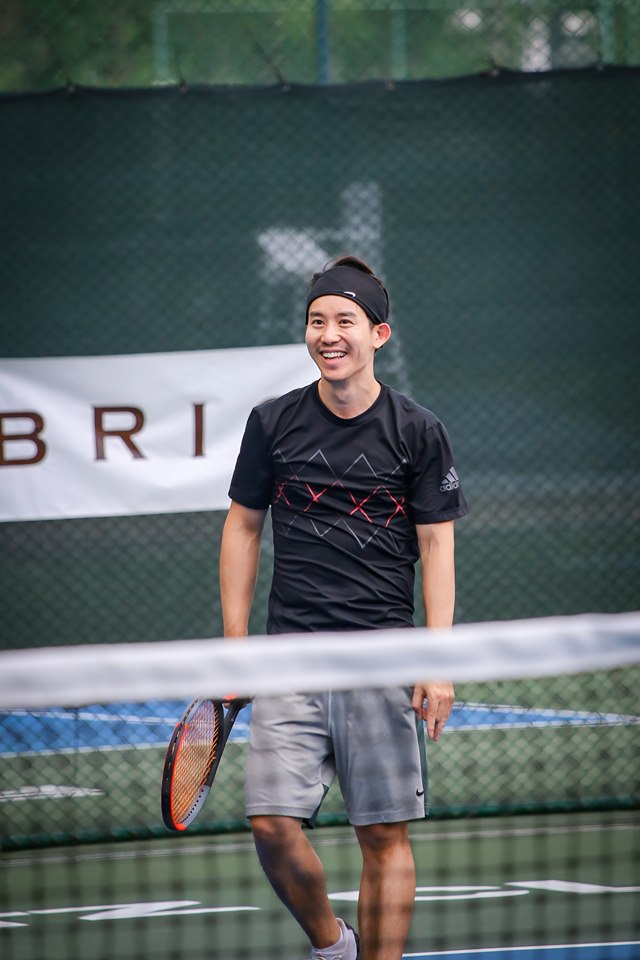 A self-confessed tennis addict, Vathanakul has played the game since he was a kid and was determined to not just bring a high-quality tennis tournament to Pattaya, but to also build a community of like-minded enthusiasts and to create a different perception of a city that doesn't necessarily have the most wholesome reputation.
However, times a changing and Pattaya's profile is too. Enthusing about the power of sport and how the Fitz Club Tennis Tournament, and other such local events, the dynamic yet softly spoken CEO elaborated on the strategic positioning of the tournament:
"The tournament goes in line with Pattaya's branding as a sports city and hopefully, it will help strengthen Pattaya as a sports destination. We have so many excellent tennis players and sportspeople here and we want to create events to cater to this interest. In addition to being good for local residents, events such as the Fitz Tennis Club Competition, are great for tourism too.
"I have guests from all over the world writing to me to find out when it will be taking place so they can plan for a trip to Thailand, where they come and stay with us at Royal Cliff in Pattaya before heading on to Bangkok. Not only does this mean that the tourism industry, in two Thai cities, are gaining a boost from the event but the profile of Pattaya itself is raised as well."
This is the crux, with forward-looking, strategic thinking from Pattaya's stakeholders, like the team at Royal Cliff, creating fun, healthy and inspiring events which put an emphasis on its virtues as sports, and family-orientated location, Pattaya will continue to grow and develop into a desirable holiday destination for everyone.
So, whether you are a tennis lover seeking to raise your game or just looking to improve your fitness and join a fun, active community, in luxury sports club environment click here to find out more Fitz Club and be a part of the evolution happening in Pattaya.