Aurora Expeditions takes travellers to the "Garden of Eden"
TD speaks with Eamon Larkin, Expedition Guide, Aurora Expeditions
Aurora Expeditions takes travellers to Costa Rica and Panama which are a nature lover's paradise. Travel Daily Media has spoken with Eamon Larkin, Expedition Guide for Aurora Expeditions, about the voyage to Costa Rica and Panama.
Costa Rica is one of the most biodiverse regions on earth with its tropical rainforests teeming with an outstanding variety of wildlife, brilliant birds and flamboyant flora. In Panama, discover pristine coral reefs, meet the indigenous people of the Embera Mogue community, and learn the remarkable history of the Panama Canal on a guaranteed daylight crossing from the Pacific Ocean to the Caribbean Sea.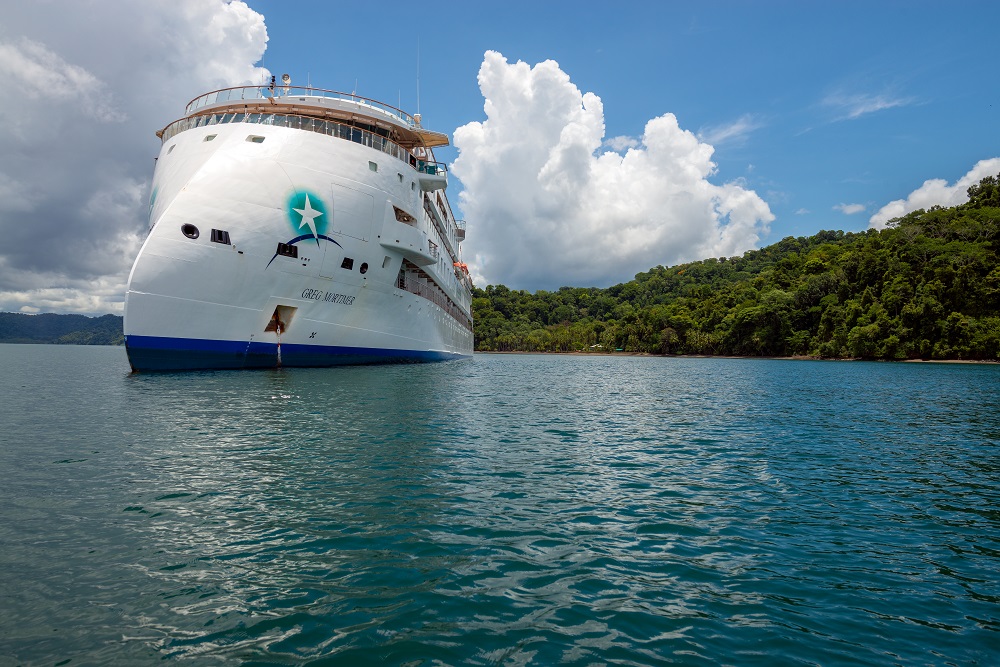 Travel Daily (TD): To someone who has never been to Costa Rica and Panama, how would you introduce these countries in Central America?
Eamon Larkin (EL): These two great countries in Central America seemed to me like a sort of 'Garden of Eden' of wildlife and nature.  I was so impressed by the abundance of animals in such a compact area.
The ship is well suited for watching the spectacular sunsets from the observation decks and toasting another day.
Slowly cruising through the old Panama Canal was such a momentous event, to know you are passing from the Pacific to the Atlantic Ocean via this immense feat of construction was very cool.  And Aurora Expeditions always traverses the Panama Canal during the day so passengers can see this engineering marvel in person.
TD: Why is a voyage with Aurora Expeditions the best way to explore Costa Rica and Panama? What are the highlights of the expedition?
EL: By travelling on the small ships with Aurora, we visited remote parts of the coastline and islands that would be very difficult and time consuming to access from the land. One of the best things about a voyage with Aurora – is the outdoor nature of the ships and how much time you spend off ship adventuring. Landing in Zodiacs on a small, isolated island (off Coiba) and snorkelling off the beach above the corals was a definite highlight. We saw a green sea turtle – a rare sight!
TD: As an expert adventurer, what are some of the activities that passengers should not miss out on?
EL: As predominantly a kayak guide of course I would recommend going for an easy paddle in our stable inflatable kayaks. So peaceful. However, I think trying out a SUP (stand-up paddleboard) is a fun way to get wet, cool off and explore too.
Taking a walking tour through the thick forests in these countries is an adventure in itself. You never know what animals you'll encounter. Everyone in the group is looking up and around trying to spot the next thing. Maybe howler monkeys, a crocodile or even a toucan. I was lucky enough to get a glimpse of a whale shark as we cruised off the coast of Panama.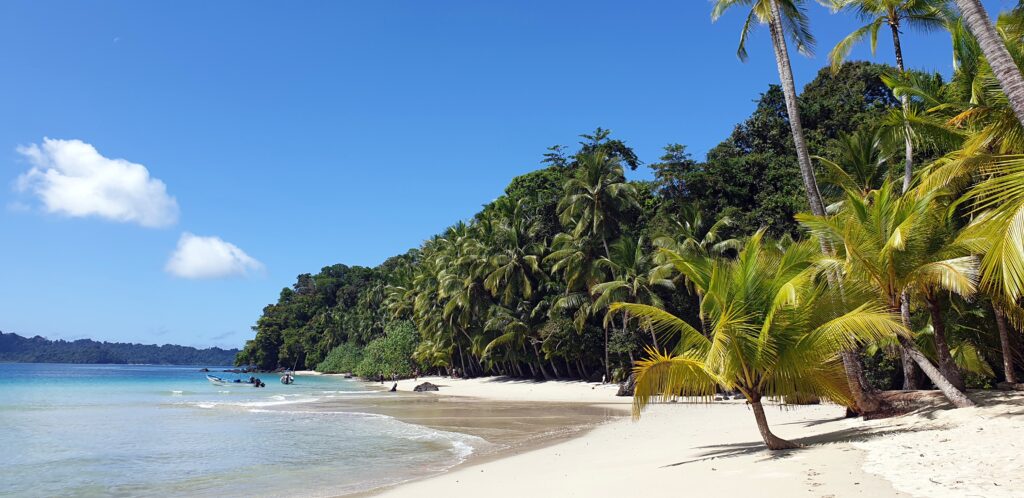 TD: Aurora Expeditions include educational lectures on all voyages. What is the focus of the lecture on Costa Rica and The Panama Canal voyage?
EL: As a guide, I was often found in the lecture hall at the end of the day or on sea-days. I was fascinated by the different animals we had seen there and wanted to know more about it all. Then I was also surprised by how super interesting and complex the history of the area is: the famous Panama Canal of course, but also the indigenous tribes that still live in this paradise, so close to the city. Our lecturers are some of the best and presented by the most dedicated, experienced, passionate and skilled Expedition Team in the industry.
TD: How do you ensure and promote that the environment is protected in this expedition? 
EL: This expedition is so much about how fantastic and unique this environment is, we (as E-team members) love sharing, experiencing, and protecting this special place with our passengers. Through education, minimal impact and vigilance, we hope to leave each area we stop at a little better than when we found it. We offer passengers our popular Citizen Science program which involves environmental impact research.