Click and chill: AirAsia's inflight wifi just got faster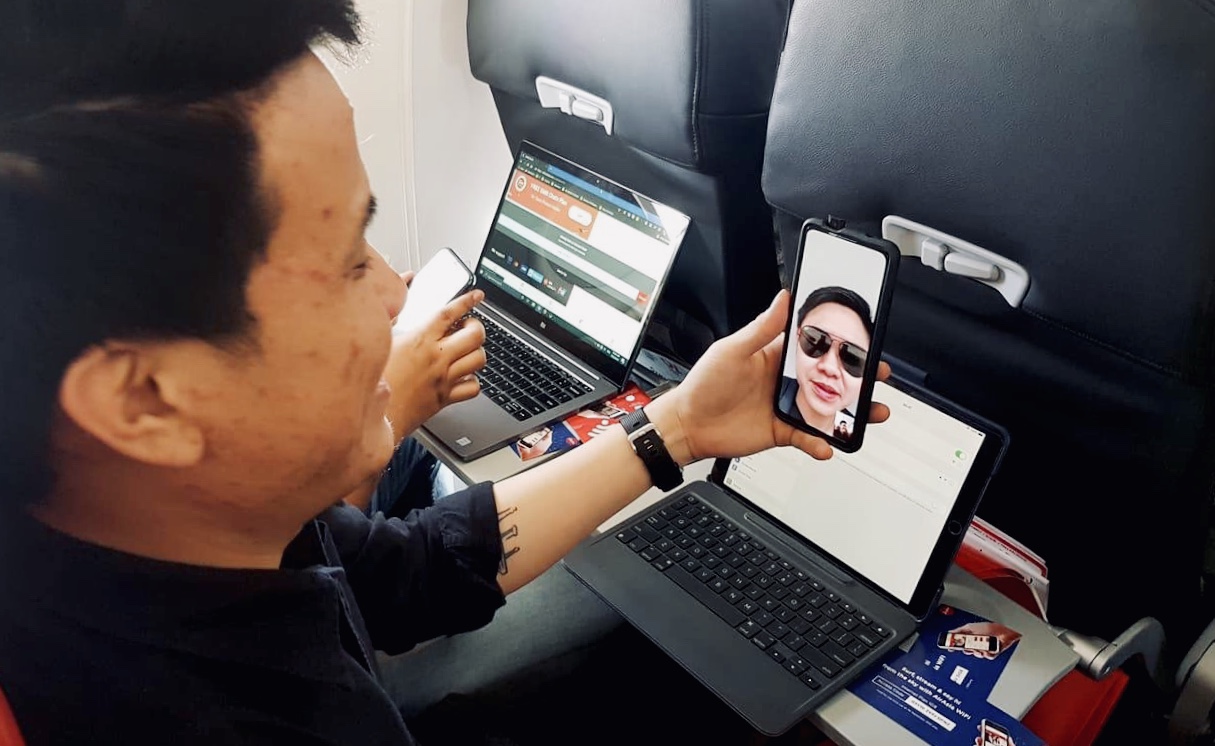 AirAsia is upgrading its AirAsia WiFi service, powered by ROKKI, to provide high-speed inflight connectivity to guests. Six aircraft operated by AirAsia Malaysia and two aircraft operated by AirAsia Thailand have been equipped with Inmarsat's high-speed Ka-band platform, GX Aviation, which will be rolled out to the rest of the fleet over the next year.
Ka-band offers an enhanced inflight entertainment and connectivity (IFEC) experience beyond basic broadband, supporting real-time video, music streaming and more. To celebrate, the airline has been offering guests travelling on GX Aviation-equipped aircraft a free 10MB trial of the new service throughout this month.
Aireen Omar, president of AirAsia Group said: "As the pioneer of low cost carrier (LCC) inflight wifi in the region, we are always looking for ways to redefine the digital inflight experience for our guests. Introducing Ka-band, powered by ROKKI, is the next logical step in this process, which will allow our guests to stay connected throughout their journey and perform data-intensive activities, including live streaming. This also enables better real-time analytics, allowing us to serve up more personalised services to AirAsia's 100 million guests annually."
GX Aviation is the world's first inflight broadband solution with reliable, seamless high-speed global coverage provided through a single operator. AirAsia WiFi is an IFEC platform that offers guests free entertainment, music, games, news and shopping. Connect for free via your personal mobile device on any AirAsia WiFi-enabled aircraft to experience the future of inflight wifi.