"Stay inspired" GM Mark Meaney discusses the importance of MICE at Conrad Seoul
Contributors are not employed, compensated or governed by TD, opinions and statements are from the contributor directly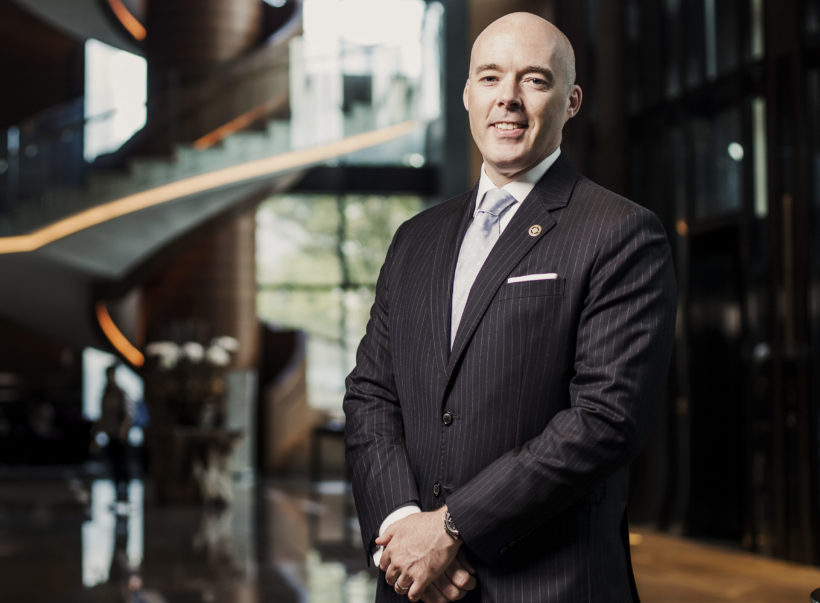 Following the addition of Conrad Seoul to the city's International Finance Centre, five years ago, the hotel has very quickly gone on to establish itself as one of the main players in the thriving capital hospitality industry.
A key component of the luxury accommodations rapid success has been GM Mark Meaney, who has guided the brand's flagship Korean property since the end of 2016. I sat down with the experienced hotelier to discuss  location, MICE and what we can expect from Conrad Seoul, in 2018.
(Travel Daily) Conrad Seoul forms part of the International Finance Centre complex. How does this location affect your guest and business mix?
Conrad Seoul is located in the capital city's acclaimed International Finance Centre (IFC) in Yeouido Business District. The area in Seoul is often referred to as the 'Korean Wall Street' and thanks to its prime location, Conrad Seoul has been regarded as the perfect place for our clients to integrate both business and leisure. We attract a plethora of guests who stay at Conrad Seoul for either business or leisure, catering for all of our client's needs. However, it doesn't really affect the mix of the guests.
As the IFC affords easy access to two subway lines, and a bus terminal with connections to every part of the city, it makes Conrad Seoul the closest luxury hotel to both Incheon and Gimpo International Airports. As MICE clients often prioritize convenient transportation for their business needs, the location is one of the many reasons that our clients choose Conrad Seoul.
Conrad Seoul also provides access to both cultural and leisure activities nearby the hotel. The IFC, Yeouido Park, Seoul Marina Club & Yacht, and the National Museum present an array of experiences that are beyond one's typical expectations. As the IFC complex includes a Cineplex, a luxury retail mall, and extensive dining and leisure outlets, the local amenities also fulfil the needs of our family guests who are staying here with their children.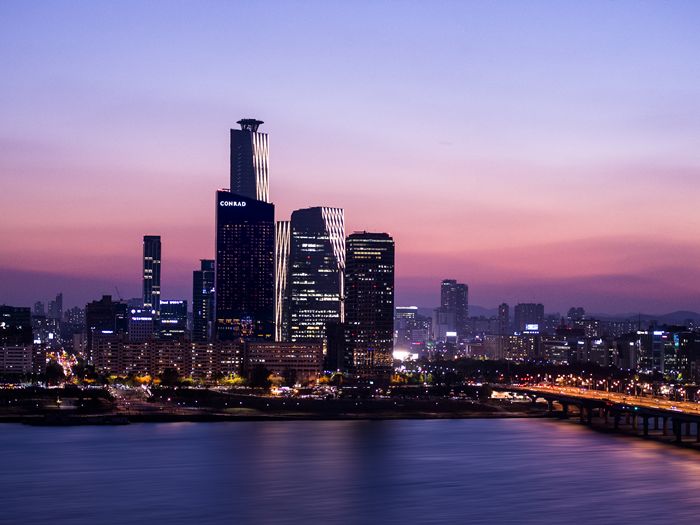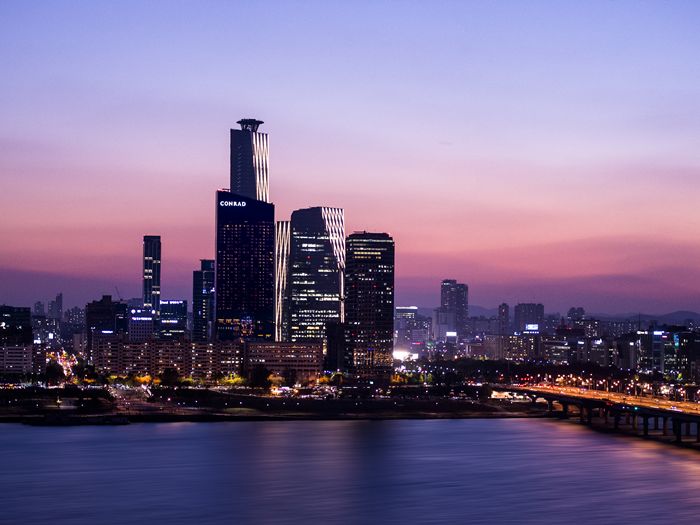 Where do most of your international guests come from, and are you seeing any changing trends from any particular country or region?
Conrad Seoul has held more than 500 MICE events since its opening in 2012. International clients have represented approximately 44% of the total, while 56% have been domestic client events. The largest sources of MICE visitors, by region, have been from Seoul, followed by the US, Hong Kong, Singapore, UK, and Europe. We are also seeing more clients visiting us from the Middle East and major industries, such as Pharmaceuticals, Banking & Finance and Technology companies, have been choosing MICE for their business endeavours.
How did your MICE business perform in 2017? Are you catering for many major events? Which is the largest you have organized?
Looking back on the year 2017, it was tough to achieve but we reached above our planned expectations. Unfortunately, due to confidentiality reasons, we are unable to disclose information about our clients. However, there were some major events that we catered for throughout the year.
In the summer of 2017, we hosted the event ICOMES – the International Congress on Obesity and Metabolic Syndrome. It was the first congress in the world to discuss the Obesity and Metabolic Syndrome which was discovered only last year. The conference provided a forum for sharing goals, ideas and information on the Obesity and Metabolic Syndrome with 900 delegates attending from 20 different countries all over the world including Japan, Taiwan, Thailand, Malaysia, Singapore and Australia.
We also hosted the Third Meeting of the OECD Champion Mayors for Inclusive Growth and the Seoul Mayors Forum on Climate Change 2017 last October. The Seoul Mayor, Park Won-soon, vowed to work with 50 Mayors over the world to promote inclusive growth and climate change as part of the Seoul Implementation Agenda.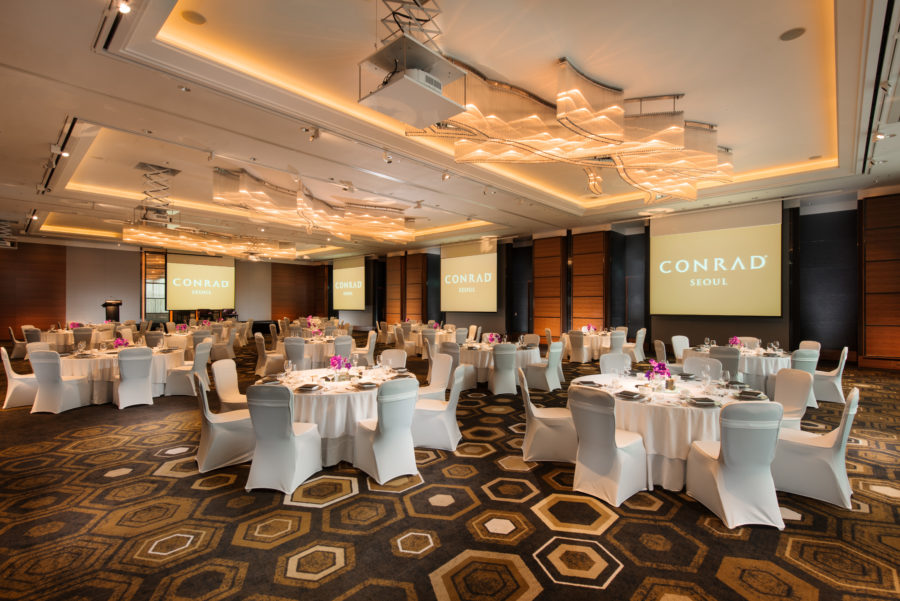 You have several restaurants and bars at Conrad Seoul. Which are the most popular to attract local clientele as well as hotel guests?
We have seven exquisite dining options in total including our signature grill restaurant, 37 Grill and Bar (below), buffet dining Zest, authentic Italian restaurant Atrio, and our outdoor sky lounge Vvertigo which opens seasonally. Conrad Seoul also boasts casual café 10G, the lobby lounge café Flames, and TNB – The Noodle Bar, which opened at the end of 2017.
The most popular venue is definitely our signature restaurant, 37 Grill and Bar. The authentic grill restaurant offers the best atmosphere and finest cuisine, and is one of Seoul's landmark presenting fine dining. Guests are invited to enjoy the breathtaking 180-degree views of the Han River and the city of Seoul, as they choose to dine from a selection of authentically grilled dishes.
The Chef's Table is surrounded by an open kitchen, presenting guests with a special dining experience. Diners can watch how the dishes are created, listen to the sounds of cooking, and smell the fragrant aromas from the kitchen while sharing a conversation with the chef. The communication between the chef and the guest is a key ingredient for the unique 37 Grill & Bar dining experience. Undoubtedly, 37 Grill & Bar is the perfect place for either a unique cocktail reception or to enjoy fine dining.
Vvertigo is another popular venue. It is a rooftop bar hidden within a forest of high-rise buildings to bring a unique outdoor atmosphere to the 9th floor of the hotel. The bar  overlooks the heart of the city and is open seasonally, in only Spring and Summer each year. The venue is popular with both our hotel guests and local visitors who choose to visit the bar for its unique and exotic atmosphere. It is chosen as one of the most unique venues for outdoor event by Seoul Tourism Organizations. The space may be customized for business use, with Vvertigo able to accommodate up to 120 people with a variety of table set-ups, standing seats and special stage settings available. Choose from cocktail receptions, BBQ parties or even coffee breaks to create the perfect team building function for you.
What major developments can we expect from Conrad Seoul in the next 12 months?
As Conrad Seoul just celebrated its fifth anniversary last November, our facilities are still state-of-the-art. However, we continue to put our efforts into improving our services and amenities to meet all of our guest's expectations.
This year, we have upgraded some of our equipment to include the latest projectors in meeting rooms and we also plan to refurbish the lighting and AV systems this coming year.
To help meeting professionals increase meeting productivity and attendee satisfaction, Conrad Seoul has introduced 'Meet with Purpose' to all its meetings and events held at the hotel. Meeting attendees at Conrad Seoul can now enjoy eco-friendly practices and offers balanced choices for meeting participants as part of Hilton's innovative 'Meet with Purpose' programme.
Meet with Purpose
Meet with Purpose provides meeting professionals with sustainable choices to incorporate into events that not only enhance the experiences of attendees, but also align with many customers' corporate responsibility goals.
Inspired by its global corporate responsibility strategy, Travel with Purpose, Meet with Purpose programme focuses on the following pillars:
Mindful Eating is about offering an F&B experience that supports a balanced diet and includes local and seasonal ingredients, in line with today's dietary trends, and where possible the ingredients is sourced locally, sustainably and responsibly. By sourcing locally, the hotels demonstrate their support for local businesses and minimize food miles.
Mindful Meeting inspires meeting professionals to host more sustainable events by considering practices that are less resource-intensive. The solutions range from making smart use of innovation and technology to save paper and trees to turning off climate control when a meeting room is not in use.
Mindful Being is about offering the delegates an experience that maintains high energy levels, boosts their well-being, and drives productivity. This includes fitness sessions and access to spa facilities.
In addition, as MICE business travellers who visit Seoul have expectations for both the venue and their consequent meetings, Conrad Seoul has continued to conduct trials and implement feedback to introduce innovative perspectives into fulfilling visitor expectations.
As business travellers enjoy a local gourmet experience with each visit yet are often short on time, Conrad Seoul has responded to these culinary needs through a number of sophisticated renovations in its dining outlets to create a new in-house dining experience for clients. This year's addition, The Noodle Bar presents a concept of modern Asian noodle bar dining, located on the second floor of Conrad Seoul, transforming the former Deli space into an innovative noodle bar for guests and clients alike.
Following the opening of casual café 10G and outdoor sky lounge Vvertigo last year, Conrad Seoul continues to offer our guests visually unique ways to experience the dynamic city without having to leave the property. Choose Conrad Seoul for your business to stay inspired this coming year.