Cruise news: Luxury island-hopping, exclusive discounts and more
On our cruise radar this week, look out for exclusive discounts, luxury cruises, island-hopping adventures in the Maldivian paradise and more.
European Waterways 2020 hotel barge cruises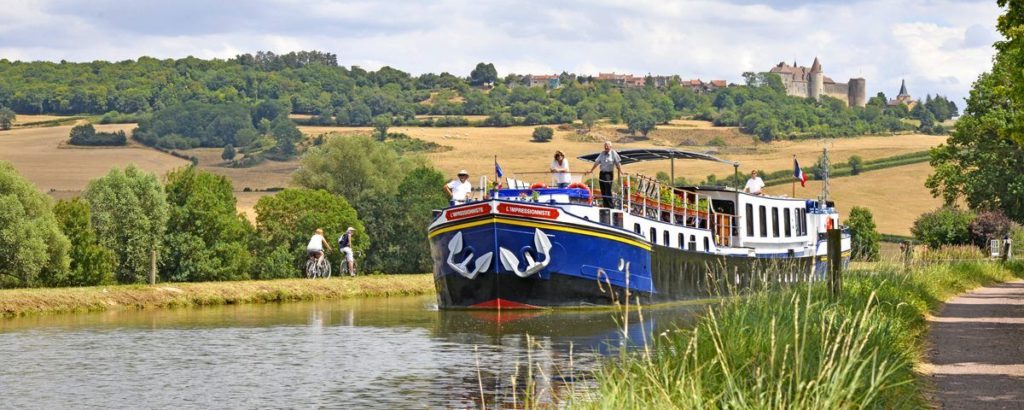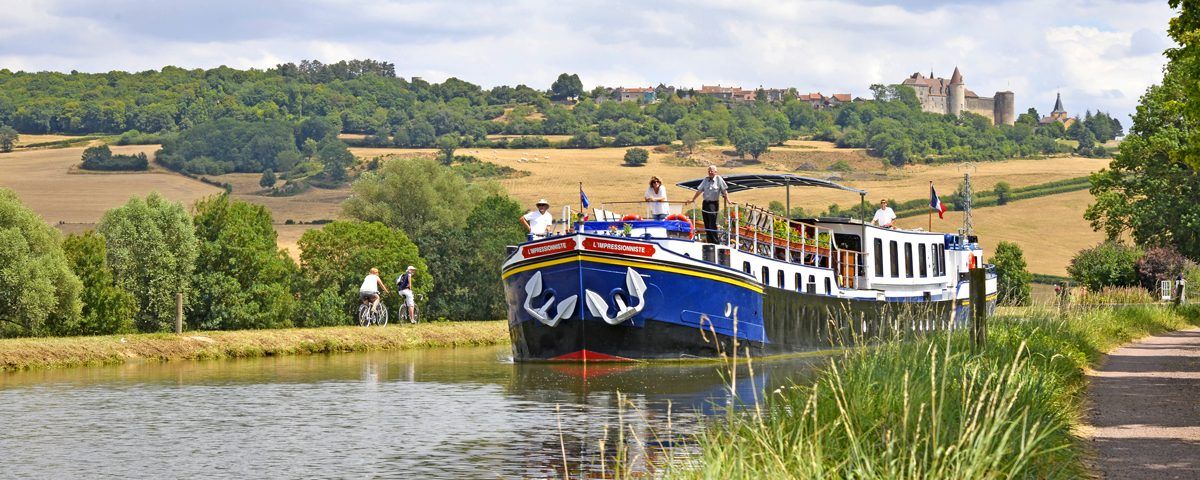 For those who would like to enjoy Paris in the Spring and see the iconic landmarks from a different perspective, European Waterways is offering 10% off the charter price of one of its most exclusive 2020 hotel barge cruises, which originates in France's capital city.
Applicable only to the 24 May 2020 departure of Panache, the cruise leaves from central Paris and passes some of the city's famous landmarks, including Notre Dame and the Eiffel Tower, en route to a six-night "voyage of discovery" through France's Champagne region, visiting the likes of Moët & Chandon and Reims Cathedral.
"30% increase in recent months in guests who are choosing Paris"
"With reconstruction underway of Notre Dame following the dramatic fire, we've also seen a 30% increase in recent months in guests who are choosing Paris, the 'City of Love' as their connection point to many of our cruises," noted Derek Banks, managing director of European Waterways.
"Paris is the most visited city in the world, and for good reasons. Its timeless attractions include the Louvre museum, the Arc de Triomphe and the Eiffel Tower, not to mention the countless cafés that line the beautiful banks of the River Seine and the iconic Notre Dame Cathedral."
Island-hopping in the Maldives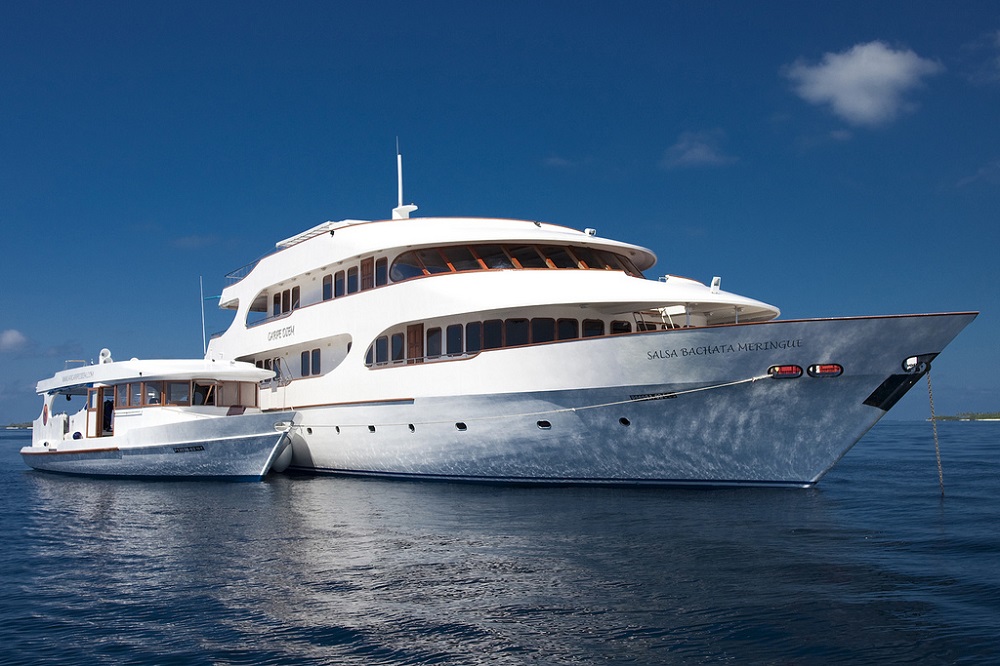 Thanks to its marine location and due to the fact that 99.6% of the Maldives is made up of sea, the destination is a haven for cruisers and divers.
Cruise lovers, divers and swimmers can discover the Maldives' waters and experience true Maldivian hospitality with Carpe Diem Maldives or indulge in luxury both underwater and onboard at the Scubaspa Floating Resort.
Established in 2008, the MV Carpe Diem boat was completely built out of wood in the Maldives and offers travellers a liveaboard with a personal touch owing to the dedicated crew members, some of which have been with the company for many years.
The Carpe Diem takes full-charter, half-charter and individual booking requests. Diving packages are available for seven or 10 nights, with prices starting at GBP 1,313 (USD 1,665) per person when travelling from 31 August to 7 September 2019.
Six Senses launches Dhahab Cruise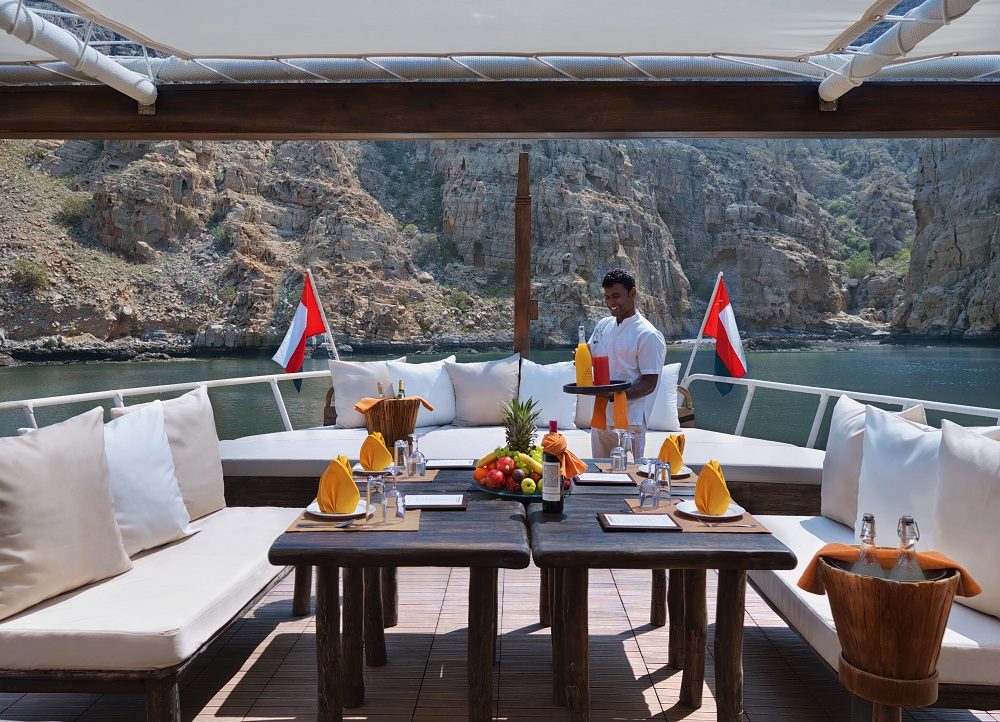 Six Senses Zighy Bay in Oman is now offering a three-day experience, gliding through the ancient sailing routes on a 90 foot (27.5 meters) handcrafted traditional vessel, surrounded by the azure waters and fjord mountains.
The three-day Dhahab Cruise starts from Zighy Marina, cruising towards Haffa and Sanat bays. Guests will enjoy the legends and folklore tales recited by the experienced crew and discover the legend of the dinosaur footprint. Leaving Sanat, the cruise continues along Lima Bay to anchor in Khor Kabal for lunch where a leisurely afternoon is spent swimming, kayaking, snorkelling, fishing or taking a speedboat tour along the fjords. After a dinner prepared on deck by the Dhahab private chef, guests can spend some time surrendering to the starry night before their overnight stay.
Six Senses Zighy Bay is located on the northern Musandam Peninsula in the Sultanate of Oman. The 82 pool villas are set in a bay, between the Hajar Mountains and a private sandy beach. The three-day/two-night tailored itinerary is priced at USD 22,000, and the shorter programme of 2 days / one night is priced at USD 12,500.
GBP 200 off on TUI River Cruises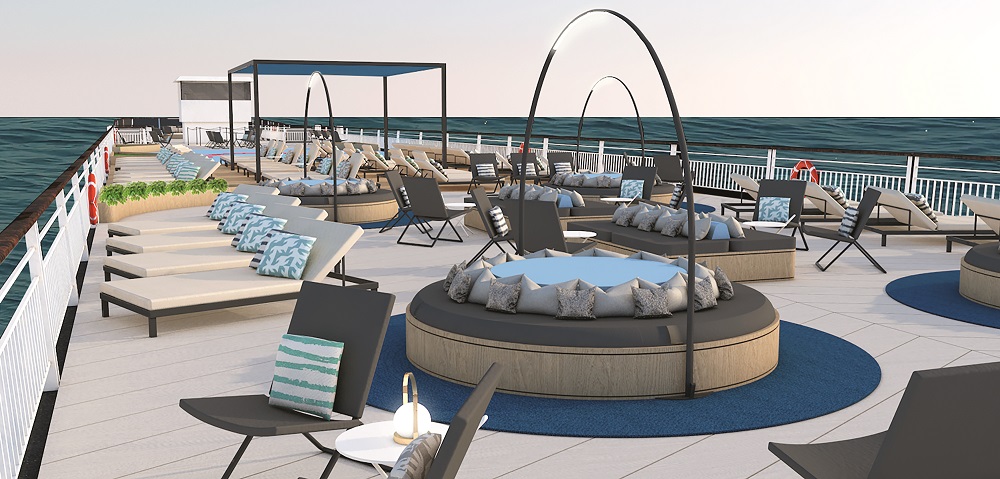 TUI River Cruises is offering customers GBP 200 (USD 250) off river cruises departing from 1 March 2020 and 31 October 2020, with no minimum spend.
To activate the discount, enter the code SAVE200 on the booking page of the TUI River Cruises website or tell a travel holiday advisor if booking in a TUI holiday store. Saving is based on a minimum of two adults sharing a cabin. The offer is valid from 5 July 2019 on tui.co.uk/river-cruises. The offer does not apply to accommodation only, flight only, Marella Cruises and ski bookings. This offer is only valid for new bookings and can only be redeemed once.
Follow cruise news for the latest updates in the cruise industry.
Here at TD, we put our best efforts to provide the latest and most valuable content to our readers. It is a true labour of love - where we work hundreds of hours each month - to make sure we offer meaningful content. If you value what we do, please consider a donation of any amount.
This would mean the world to us! Thank you and click here to proceed!