Dippy the dinosaur is coming to Cardiff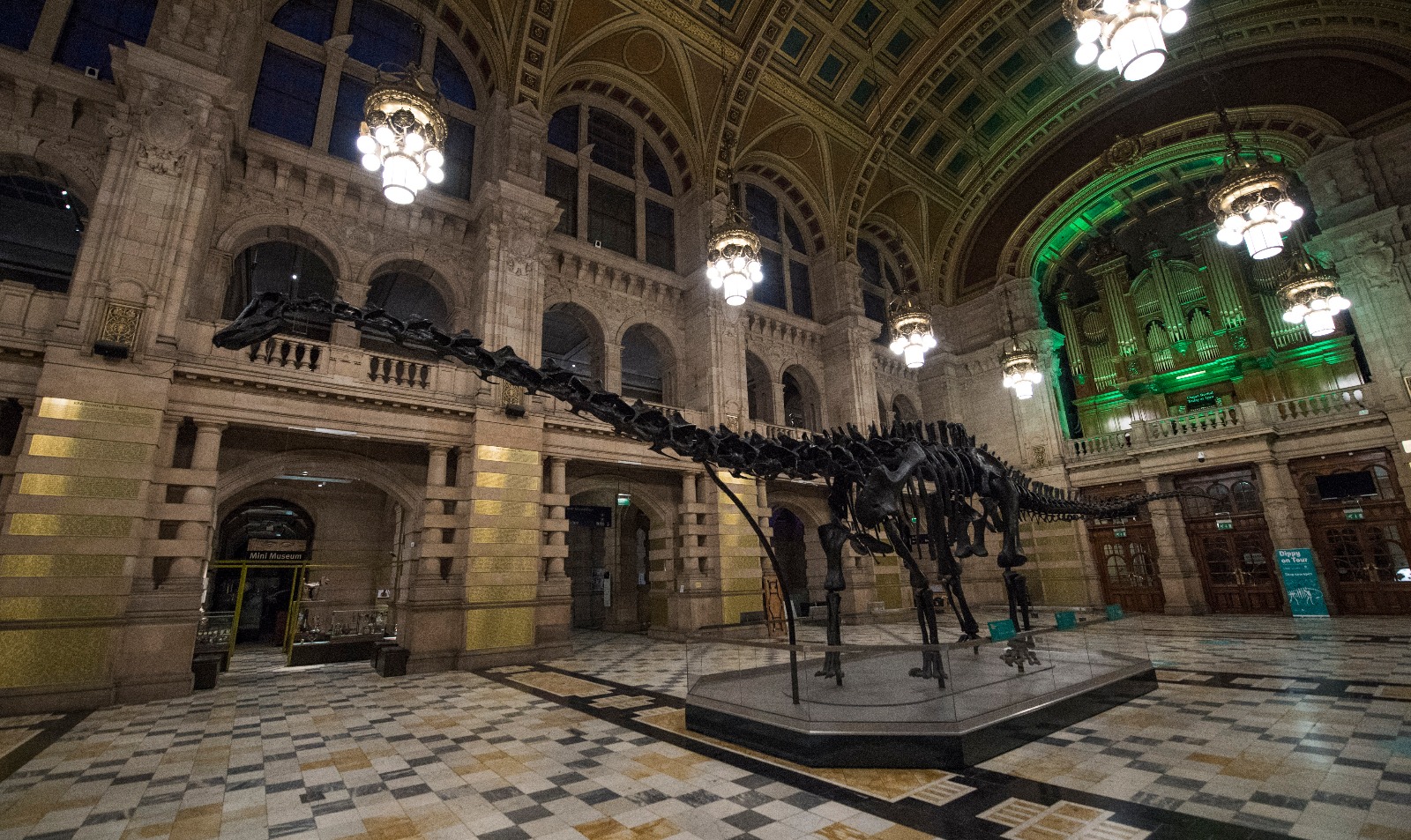 Visitors to Cardiff are in for a treat this autumn as Dippy, the Natural History Museum's iconic Diplodocus dinosaur cast, is coming to National Museum Cardiff from 19 October 2019 to 26 January 2020.
As part of a road trip across the UK, Dippy is venturing out of London for the first time since 1905. He will visit National Museum Cardiff in the capital's city centre – and he's on a mission to inspire five million natural history adventures, encouraging everyone to explore the natural history collections and biodiversity right on your doorstep in Cardiff.
Dippy is cast from a near complete skeleton discovered in Wyoming, America in 1898. The specimen is made up of 292 bones and is an impressive 21.3 metres long, 4.3 metres wide and 4.25 metres high.
National Museum Cardiff will have an exciting programme of events for Dippy on Tour. Visitors will be able to marvel at the dinosaur, visit the natural history galleries, take a journey from the very beginnings of time to the present day in the Evolution of Wales galleries, come face-to-face with the other specimens and animals along the way.