Discovery Cove sees flamboyance of flamingos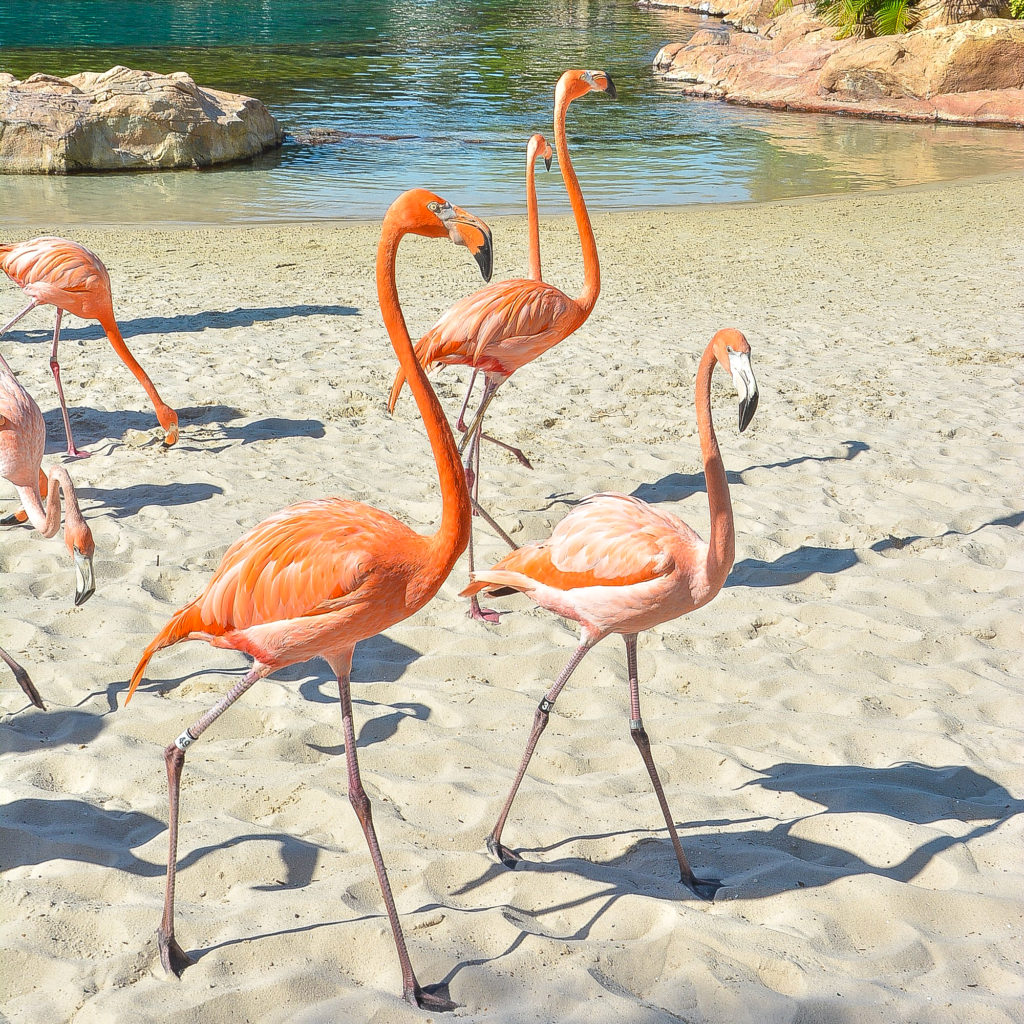 Florida Discovery Cove in Orlando, Florida recently welcomed a colourful new group of guests to the park – eight Caribbean flamingos. Comprised of four males and four females, the group of flamingos (known as a flamboyance) arrived in late June after making the short trip from neighbouring SeaWorld Orlando.
The flamingos have settled in and are enjoying an expansive new habitat designed by a team of Discovery Cove animal experts and veterinarians. Visitors to Discovery Cove have an opportunity to watch the flamingos every morning as they take a leisurely stroll among guests along the park's lush pathways and white, sandy beaches.
"We're delighted to welcome this beautiful flamboyance of flamingos to Discovery Cove and give our guests a wonderful opportunity to observe these amazing animals," said Kyle Miller, president of Discovery Cove.
The only flamingo to naturally inhabit North America, adult Caribbean flamingos stand between 122 and 137cm (4 and 4.5 feet) tall, weigh between 2.2 and 2.7kg and can have a wingspan of nearly 152cm (5 feet). Sporting the brightest plumage of all flamingo species, they are deep pink, red or orange in colour.
Discovery Cove is a tropical day resort where guests enjoy a one-of-a-kind opportunity to swim with dolphins, rays and tropical fish, and hand-feed exotic birds.