End-of-year travel trends in Middle East: Where are we now?
Contributors are not employed, compensated or governed by TD, opinions and statements are from the contributor directly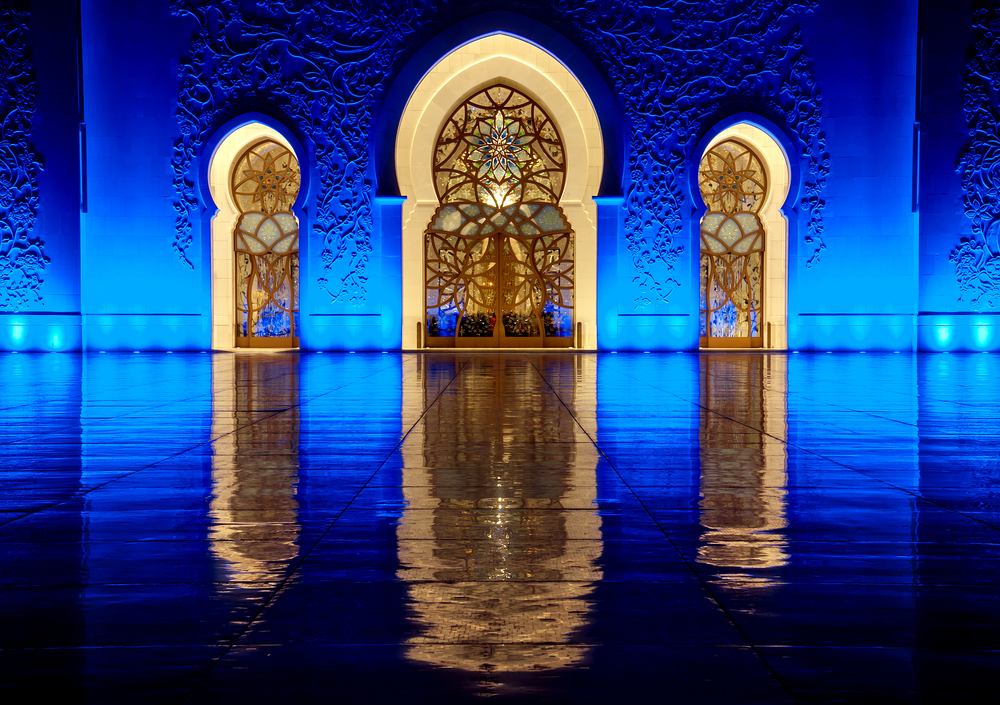 Much as anywhere in the world, COVID-related restrictions and guidelines have put a damper on travel plans in and around the Middle East and North Africa (MENA region).
Up until the pandemic, the region had been a prime player in the tourism market, with a growth of 10% in tourist arrivals in 2018. The promising upward trend took a nosedive in 2020 as COVID-19 wreaked havoc on the industry. So, where are we now, as far as travel updates and trends in the Middle East are concerned? Wego brings our readers some insights. 
Travel search intent remains mostly muted across MENA
Travel search interest in MENA remains depressed at 37.8% of 2019 levels. The interest is definitely higher across the countries than when the pandemic began but remains muted as much of the region is still caught in ever-changing border-crossing restrictions, fickle air travel bans, and institutional quarantine.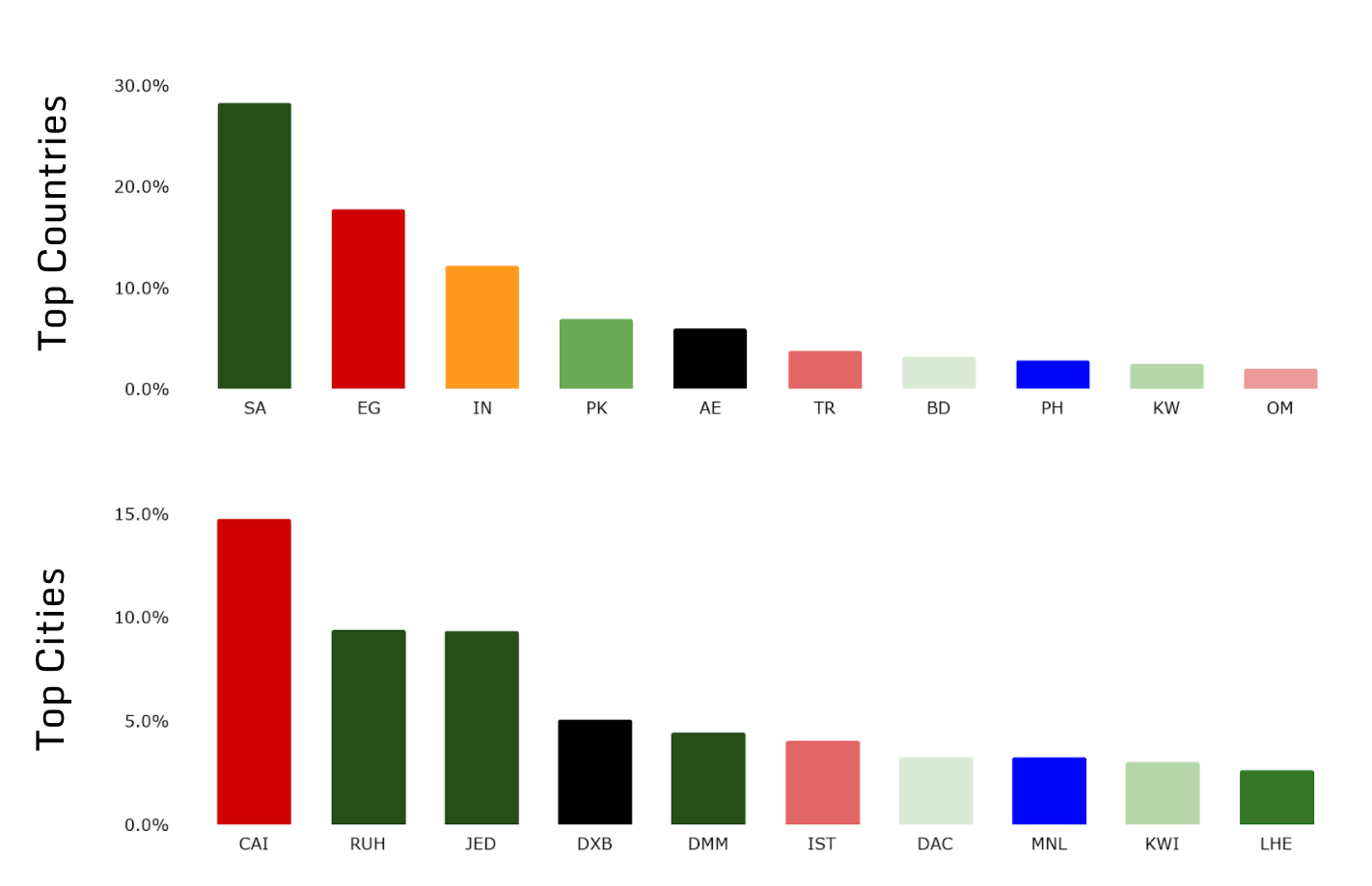 Among the most searched destinations, Cairo, Dubai, and Istanbul have consistently ranked in the top for leisure travel for most travelers in the Middle East. That may be attributed to the relaxation of border restrictions and reopening of Egypt, Turkey, and UAE (Dubai) for international tourists.
On the other hand, in Egypt, the interest for international travel has slightly dwindled again in winter even as they had reached an all-time high of 2020 during September (international flight demand through Wego was almost close to that of last year). 
Interest for home destinations continues to be on the rise
Those with itchy feet have found their own way to keep traveling by turning to destinations closer to home. 2020 has been a lot about discovering and rediscovering one's own backyard in the Middle East. Governments have also seized the opportunity to start domestic tourism campaigns and entice a market of home travelers. The demand for domestic flights and hotels continues to sustain the tourism industry, often accumulating a greater number of bookings than all international destinations combined for each respective country. 
Most places, including UAE, Saudi Arabia, Qatar, Bahrain, and others, saw hotel demands for home destinations climb to 80-90% of the previous year around July-August, with countries like Oman, Tunisia, and Egypt witnessing more hotel bookings than in 2019.   
The health situation is overall stable
Many countries in the Middle East are at a far better position than they were in the initial days of the outbreak, even as other places in the world are grappling with a second wave of the virus infection. 
Countries such as UAE and Bahrain, among others, have been decisive in the right direction by constantly improving their testing capacity, with the former being lauded worldwide for its highest density of COVID-19 testing. With testing comes early diagnosis and with timely detection, the spread of the contagious virus becomes limited. 
Meanwhile, Jordan and Lebanon continue to be some of the worst-hit places in the Middle East, density-wise. On the brighter side, the numbers are somewhat steadily improving in December.    
The approval of COVID-19 vaccines raises hopes
Amidst numerous concerns encompassing issues from logistics to politicization and everything in between, COVID-19 vaccines have finally hit the market in the Middle East after receiving approval for emergency use. In fact, the region has been one of the first in the world to give a green signal to vaccines from Western, Chinese, and Russian manufacturers.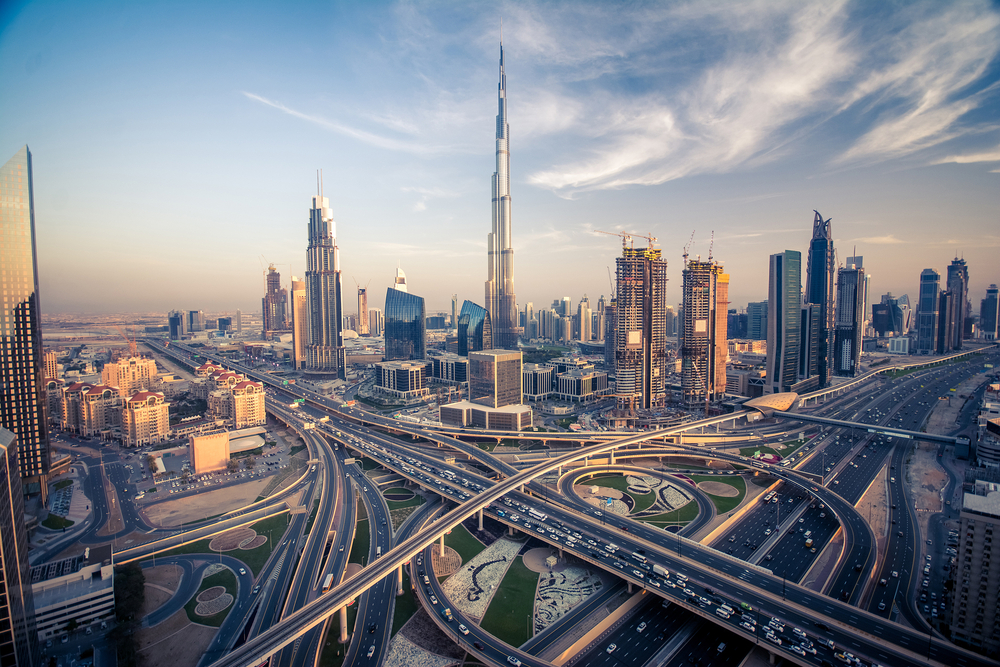 The UAE has already begun its mass inoculation program, with Dubai rolling out free COVID-19 vaccines – Pfizer-BioNTech and Sinopharm from its DHA health facilities for all citizens. CureVac, Moderna, Sputnik, and Oxford-AstraZeneca are among the other vaccines secured by various MENA countries.
But does this mean there will be an instant surge in the travel interest and number of bookings? We're not sure. It will take months before substantial portions of the population have been vaccinated—enough to break the chain of rapidly spreading infection—thus, most people will continue to be vulnerable to the virus as they are right now without the vaccine. The steady hands governing health policies in some countries will, however, contribute to an improving trend as more borders will carefully reopen.