Need a change of pace? Would 3 nights in Bali or Thailand interest you? answer 1 simple question and ENTER NOW!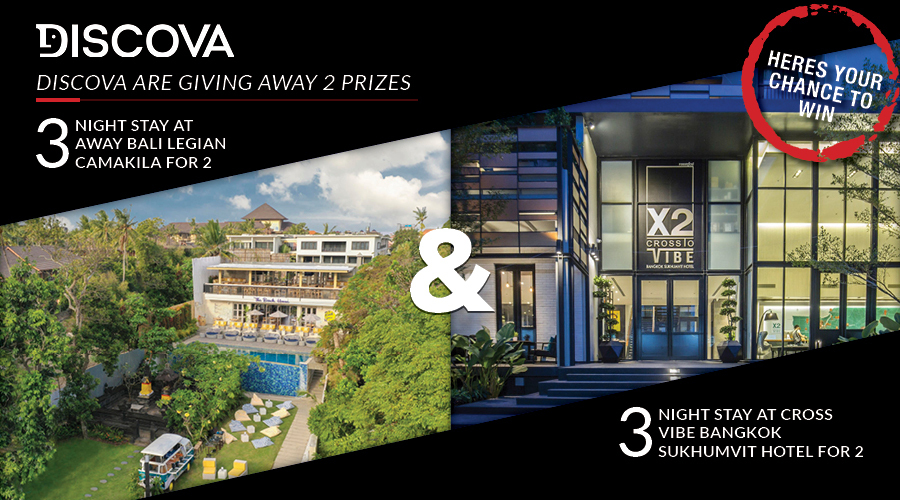 CALLING ALL TRAVELLERS!
In partnership with TD, Discova is offering everyone the opportunity to win 1 of 2 amazing prizes
3-night stay at Away Bali Legian Camakila for 2
and
3-night stay at Cross Vibe Bangkok Sukhumvit Hotel for 2
#discova #worldofposibilities #discovathedifference
The Discova brand was born in 2019 but our story goes way back to 1994… It was in this year that two of the world's most significant DMCs where born – Buffalo Tours in Asia and Olympus Tours in the Americas.
Over the next 25 years, these two companies grew to become leading operators in their respective destinations. But that's not all they had in common. Both were founded on a vision to provide unparalleled experiences and services, while supporting local communities and businesses. Values that we still hold at our core to this day.
In 2019, Buffalo Tours and Olympus Tours joined the Flight Centre Travel Group (FCTG) family and formed Discova. With the backing of one of the world's largest travel companies and the local knowledge and experience from both Buffalo and Olympus, Discova evolved existing service portfolios to offer best-in-class tailored solutions to partners across the globe.
Today, we operate in 14 countries and supply some of the world's largest travel companies. Yet, as we expand around the world, we still approach every tour, trip or experience with a home-grown perspective. 95% of our people are locals – blending destination know-how with an intuitive understanding of the travel experience our partners expect for their customers.
AWAY BALI LEGIAN CAMAKILA
Nestled between Legian Beach and bustling shopping and entertainment street – Away Bali Legian Camakila allows guests to experience the best of both worlds – stunning sunsets right on the beach with views of the Indian Ocean and wrath of Balinese ambiance right outside the front door.
Your accommodation reflects a  refined Balinese décor providing a culturally textured yet modern escape from the outside world. Settle in at your own pace, enjoying two spacious swimming pools, a relaxing Spa, and a work out in the Fitness Center. A selection of menus with International and Balinese cuisines awaits your choice at any time of the day or night complemented by an eclectic drinks list.
Away Bali Legian Camakila offers 117 rooms and suites including three spacious suites allowing your stay with us to be as laid back as you deserve – a complete holiday experience awaits you!!!!
Adjacent to the main pool, Azaa Restaurant and Bar offers delicious Balinese and International cuisine throughout the day.
The Beach House creates exotic tastes in an exceptional location offering an infinity pool and bar – the PERFECT place to take in our perfect Balinese sunsets view overlooking the Indian Ocean on Legian Beach.
Salila Spa is a space of absolute relaxation offering restorative body treatments by qualified Spa professionals.
Weddings, Honeymoons, Anniversaries, Birthdays – all events will remain most memorable with the splendid and picturesque Legian Beach as a backdrop. Our Events Team believes that "if you can imagine it – we will do our best to create it"
CROSS VIBE BANGKOK SUKHUMVIT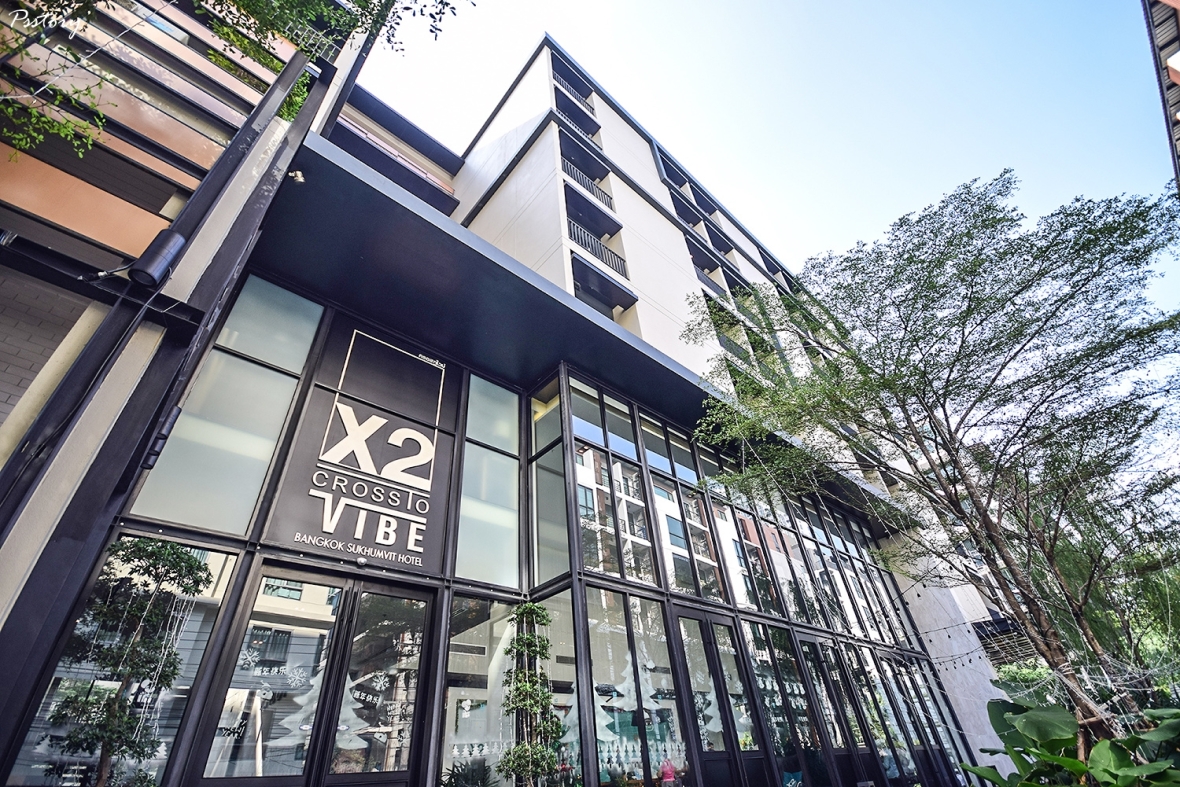 This stylish hotel is perfectly located in the On Nut residential area of Bangkok – Cross Vibe is away from the chaos but close to the action. Shopping malls, supermarkets, bars, restaurants, coffee shops, markets, and the full vibrancy of Bangkok is right on our doorstep.
Endless discoveries can be made within 20km of Cross Vibe Bangkok Sukhumvit, including the Hof Art Space Sukhumvit, the Em Shopping District, Terminal 21, and local markets. Guests can also wander around and enjoy the city's fine art and architecture.
For a chance to win one of these giveaways, please answer this simple question correctly:
Which two brands merged to form Discova in 2019??

The answer we needed was "Buffalo Tours & Olympus Tours"
and the winners are:
BANGKOK – Mr. Gordon Tan from Mayflower Holidays 
BALI – Ms. Keren Graham from American Express
CONGRATULATIONS TO ALL!
Terms and conditions
Entering competition includes a subscription to TD news and promotions.
The contest form must be fully completed; incomplete entries will be deemed void.
The competition is open from 22 November 2021 until 5 December 2021, 23:59 Bangkok time.
Only one entry will be accepted per email. Multiple entries from the same person will be disqualified.
An eligible winner will be randomly selected from entries in the week of 12 December 2021 and notification of the win is by email.
Prizes to be given away are:
3-night stay at

Away Bali Legian Camakila

for 2
Deluxe Terrace Room
Inc. daily breakfast for 2 pax
1x 30-min spa treatment for 2 pax
25% discount on all F&B and spa
Blackout dates: 25 Dec 2021 – 05 Jan 2022
Valid from now to 20 Dec 2022
3-night stay at Cross Vibe Bangkok Sukhumvit Hotel for 2
Inc. daily breakfast for 2 pax
Blackout dates: 29 Dec 2021 – 02 Jan 2022 | 28 Jan – 06 Feb 2022 | 12-17 April 2022
Valid from now to 30 Nov 2022