Fred. Olsen offers last minute summer cruises with September sailings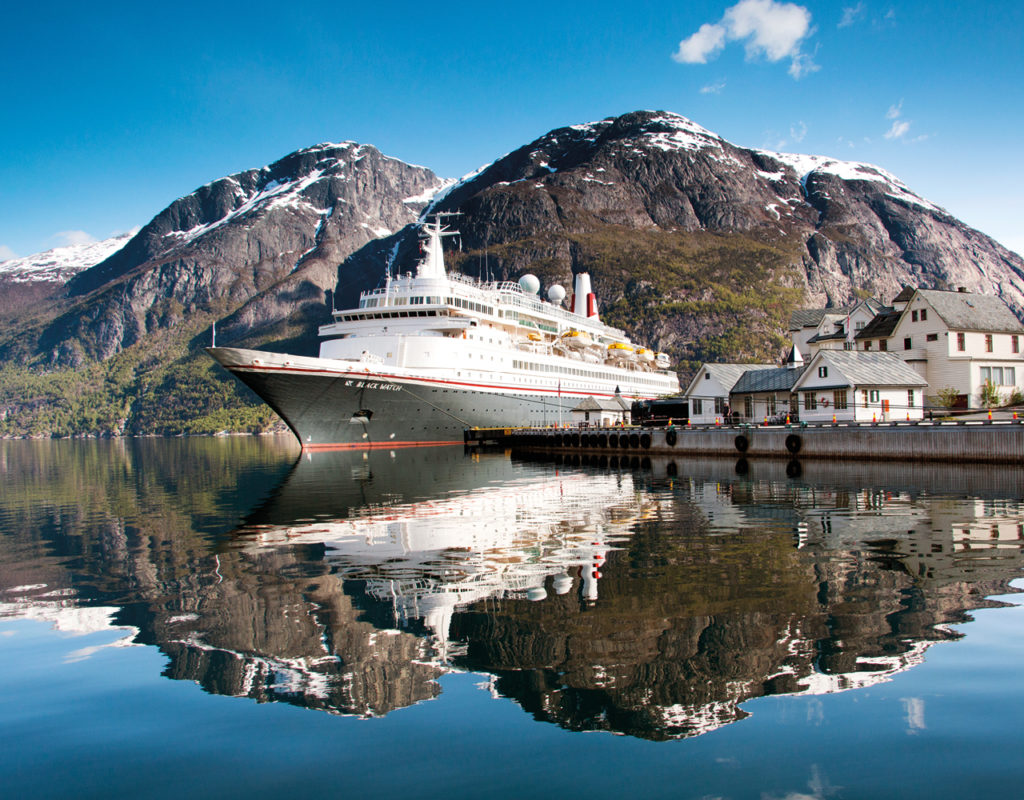 Looking for last minute trip this summer? Pack your bags and board the Fred. Olsen Cruise Lines for any of its four cruise deals starting at GBP 399 (USD 509) in September.
The itineraries included are aboard three of Fred. Olsen's four smaller ocean ships – Balmoral, Braemar and Black Watch. Spain, Portugal, Canada, France, and Belgium are among the destinations to be visited.
Clare Ward, director of product and customer service, said: "While Autumn will soon be upon us, September does not have to mean the end of Summer for our guests. We have a number of fantastic cruises setting sail next month, and we hope that these great-value offers will make them even more tempting for those who are considering a last-minute getaway."
Among the itineraries in the September sailings are:
Canada in the Fall
Board the Black Watch for a 26-night cruise to explore Canada, which is voted as Lonely Planet's top country to visit in 2017. Leaving on 22 September and coming back on 18 October Prices start from GBP 2,999 per person.
Itinerary: Liverpool, UK – Killybegs, Ireland – St John's, Newfoundland, Canada – Halifax, Canada – Charlottetown, Canada – Baie-Comeau, Canada – Saguenay, Canada – Québec, Canada – Trois-Rivières, Canada – Montreal, Canada – Havre St. Pierre, Canada – Corner Brook, Canada – Belfast, UK – Liverpool, UK
Diamonds, Chocolates & Canals
Balmoral's nine-night cruise is leaving on 16 September from Newcastle and will fold its sail on the 25th. Cruise starts at GBP 749 that will explore Belgium's attractions and waterways while guests can indulge in the world-renowned sweets.
Itinerary: Newcastle, UK – Ghent, Belgium – Antwerp, Belgium – Rotterdam, Netherlands – Amsterdam, Netherlands – Newcastle, UK
Swedish Waterways & Cities
Setting sail on 25 September, Balmoral will embark on an 11-night for a Swedish adventure. Prices start from GBP 999 per person.
Itinerary: Newcastle, UK – Malmö, Sweden – Visby, Sweden – Stockholm, Sweden – Gothenburg, Sweden – Newcastle, UK
River Seine Sojourn
First timers or veteran travellers can join the four-night cruise aboard the Braemar departing from Southampton on 28 September.
Itinerary: Southampton, UK – Rouen, France – Honfleur, France – Southampton, UK
All prices shown are based on two adults sharing a twin-bedded interior room, and include accommodation, all meals and entertainment on board, and port taxes. Guests can also choose to upgrade to Fred. Olsen's "all-inclusive" drinks package for just GBP15 per person, per night on its ocean cruises.