G Adventures to add its fifth vessel in Galapagos islands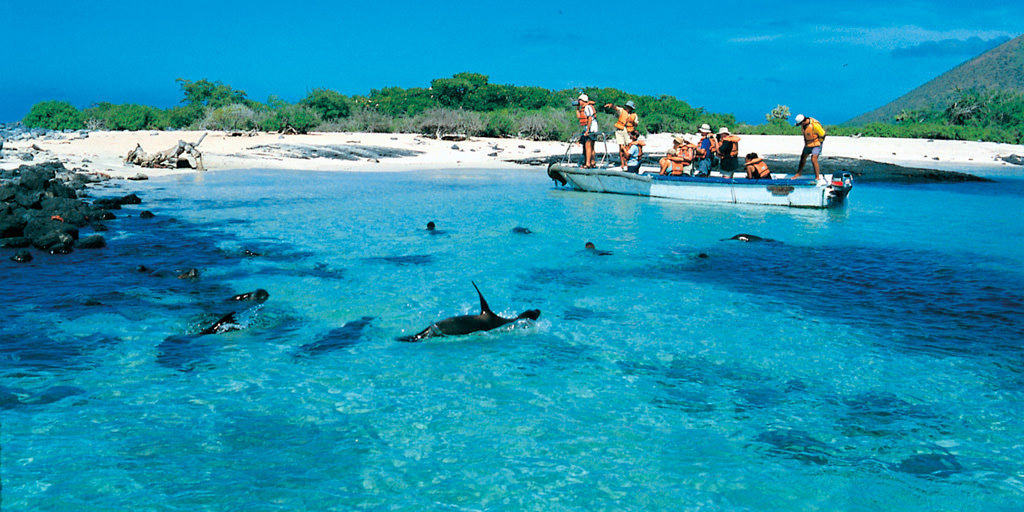 Small group adventure tour operator G Adventures has added a fifth yacht to its fleet of chartered vessels for the Galapagos Islands. Beginning in January 2019, the 16-passenger Eden yacht will join G Adventures' four other touring vessels in hosting small group trips around the 13 major and six smaller Galapagos islands.
Built in 1996 and refurbished in 2012, G Adventures plans to move the Eden into drydock this Autumn for upgrades and "G" branding. The Eden will offer three upper deck twin cabins with bunk beds, one main deck double bed cabin, and four lower deck twin-share cabins, as well as a two-level wrap-around deck with outdoor lounge area and sundeck.
The Eden will also house accommodation for nine crew members, including a chef and expert naturalist as well as an interior dining room and living room with television and DVD. It is available for booking now by travel agents and travellers alike.
With six different itineraries around the North, Central, West, East, and Southern islands, ranging from seven to 17 days in length, the Eden will enable G Adventures to meet the increasing traveller demand it's seeing for Galapagos adventure: between 2016 and 2017, there was a 22% increase in global bookings of G Adventures' marine-based tours through the Galapagos.
"An attractive destination for travellers seeking a once-in-a-lifetime experience"
Brian Young, managing director at G Adventures said: "We are continuing to see increased demand from our travellers looking to experience the Galapagos Islands and the addition of the Eden marks an exciting development for us to be able to meet this demand.
"The wildlife, natural beauty and our offer of complimentary flights between Lima and Quito, makes the archipelago an attractive destination for travellers seeking a once-in-a-lifetime experience".
The addition of the Eden follows the recent announcement that G Adventures will be offering all travellers to the archipelago a complimentary, reusable water bottle in line with the Galapagos' commitment to ban single-use plastic in 2019.