Nowadays, staying at a hotel is about so much more than a bed for the night. Guests want to get under the skin of a destination, give something back to the community and learn about the local area. To that end, GCP Hospitality recently launched G Talk, a global platform for industry leaders and influencers to share thoughts and to host demonstrations, in order to teach the world new skills and bring the local community and hotel residents together.
We spoke to Marc Bichet, chief marketing officer at GCP Hospitality, to learn more about the GTalk initiative:
TD: What is G Talk?
MB: G Talk is an inspiring discussion led by industry leaders and social media influencers to share their expertise, tips or insights – on the topics reflecting Hotels G's DNA: fashion, design, arts, music, entertainment, travel, food and beverage, and culture – with anyone eager to learn.
It's a global initiative launched in March 2019, held weekly at the restaurant or bar of a Hotel G around the world, including in Singapore, Yangon, Bangkok, Hong Kong, Pattaya, Perth and Shenzhen.
A G Talk takes the form of a discussion session, a keynote speech or a workshop, which enables people to discover a new inspiring venue and aims at creating a community within the hotels – where both hotel guests and locals come to hang out regularly.
To check out the G Talk calendar across the Hotels G network, GTalkevents.com
Where did the idea come from? How does it benefit the community and the hotels?
The idea originally came from the fact that all Hotels G receive daily a tremendous amount of Key Opinion Leader (KOL) and influencer collaboration requests, whether be it in Bangkok, Singapore, Hong Kong, Pattaya, Shenzhen or Yangon.
The profile of these influencers is very diverse and interesting, from fashion bloggers to musicians, photographers, videographers, designers, artists and other specific-industry orientated careers.
"Highly passionate about their trade and happy to share their knowledge"
Moreover, they are highly passionate about their trade and happy to share their knowledge. Hence the idea to create talks and discussions about their expertise, to engage not only the community of each hotel, but also outsiders that might be interested in the speakers or the topics of each G Talk.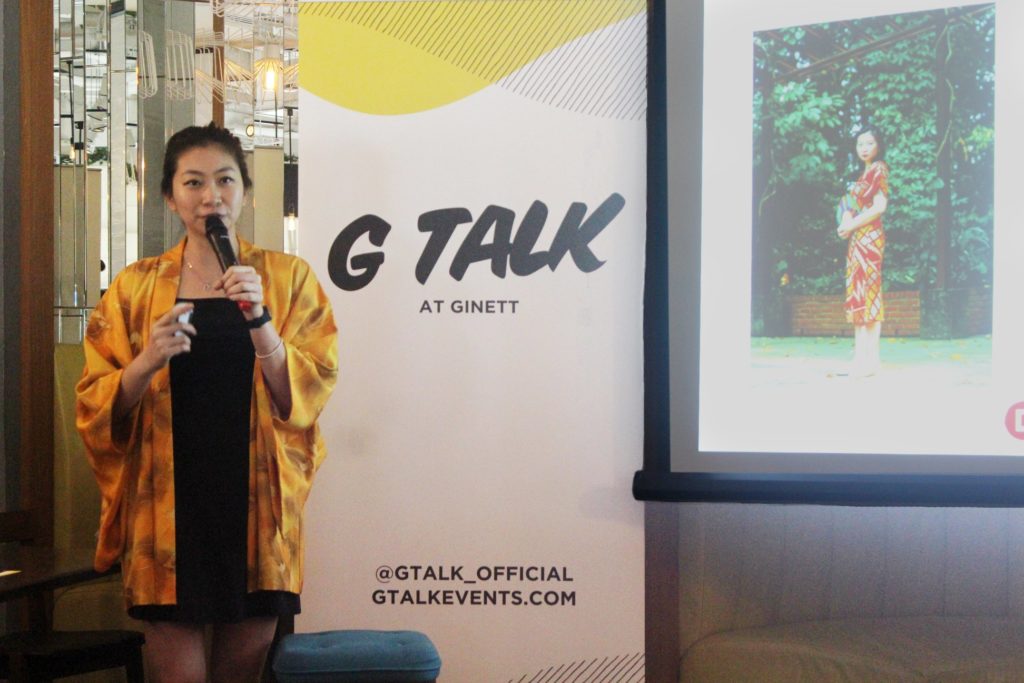 This in turn will create interaction between people that do not know each other, and, on a greater scale, synergy for individuals coming from various industries.
Launched last March, the G Talk has gathered chefs, DJs, up-and-coming artists, videographers, NGO representatives, entrepreneurs, TV producers, filmmakers and more. Everyone has something worth sharing; therefore a member of the audience today can become a speaker tomorrow – and that's the beauty of this concept.
How is this concept pertinent in today's hotel industry and society?
Our current society is evolving towards a focus on community and sharing; first from the rise of the internet where knowledge is shared and accessible to most individuals, and more recently to sharing of material things with 'co-' concepts such as co-living and co-working. There is no escaping to this trend becoming a way of living and today it has even become a necessity.
"Fully inscribed in the DNA of the lifestyle"
Call it a dialogue, networking, or conference, G Talk is fully inscribed in the DNA of the lifestyle that Hotels G have been building over the past few the years, originally through music and art collaborations, G Session bi-annual parties, and now G Talk.
More information
To learn more about the G Talk initiative and to see dates for upcoming events, visit GTalkEvents.com.