World's first guitar-shaped hotel strikes a chord in Florida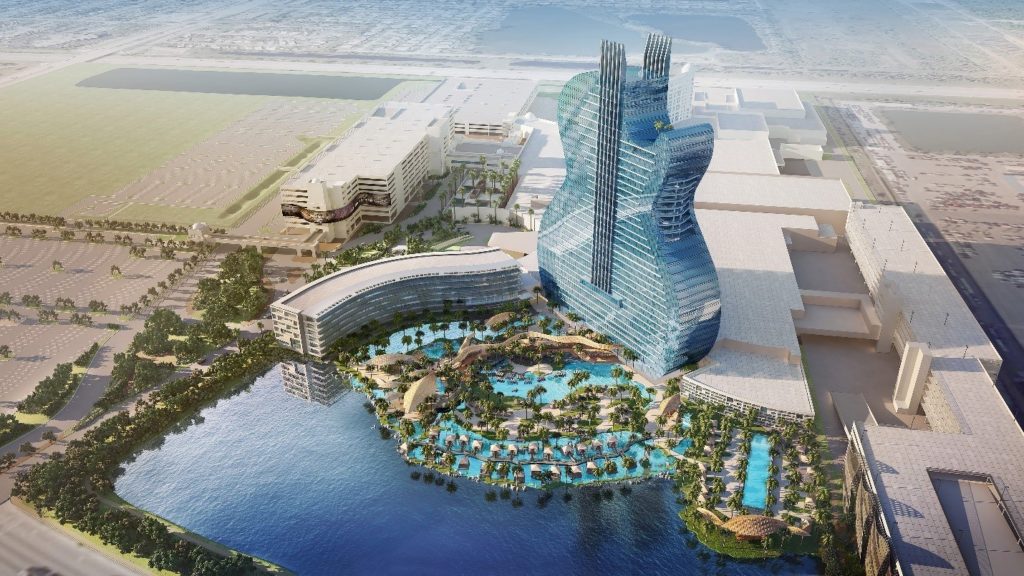 Set to open in October, the new guitar hotel tower at Seminole Hard Rock Hotel & Casino in South Florida (costing USD 1.5 billion) will be the world's first guitar-shaped hotel.
Expected to become a new landmark in the state, the guitar-shaped hotel is almost ready to hit the stage. The expansion project will include a Hard Rock Casino with 3,267 slot machines, 178 table games and a redesigned and rebuilt Hard Rock Live with 7,000 seats in a theatre-style configuration.
The building's design resembles back-to-back guitars that reach 137 metres (450 feet) into the sky. It's the flagship destination of the Hard Rock International empire, owned by the Seminole Tribe of Florida.
"A landmark destination"
"Our ancestors and elders welcomed curious tourists to our Florida reservations, and today's members of the Seminole Tribe of Florida will soon welcome visitors from all over the world to what will become a landmark destination. Our guitar tower will attract global attention," said Marcellus Osceola Jr, chairman at the Seminole Tribe.
The expansion will include 806 additional guestrooms and suites with 638 in the guitar hotel tower, where all guestrooms will be 48 square metres or larger.
An additional 168 guestrooms and suites will be located in a 7-story Pool Tower that will flank the pool complex. It will bring the total number of guestrooms and suites at the Seminole Hard Rock Hollywood to more than 1,300.
Other amenities will include restaurants, lounges, a business centre and a 41,000-square foot spa.
James Allen, CEO of Seminole Gaming and Chairman of Hard Rock International, added: "Our talented team of architects and designers have done an amazing job of designing this incredible structure and working to bring it to life — but it's our team of dedicated employees and managers at Seminole Gaming who really deserve the credit.
"They are responsible for the ongoing success of the Seminole Hard Rock Hotel & Casino by helping to lay the foundation to make this expansion project possible."