International Women's Day special: Stay safe business and leisure trips with these tips
Contributors are not employed, compensated or governed by TD, opinions and statements are from the contributor directly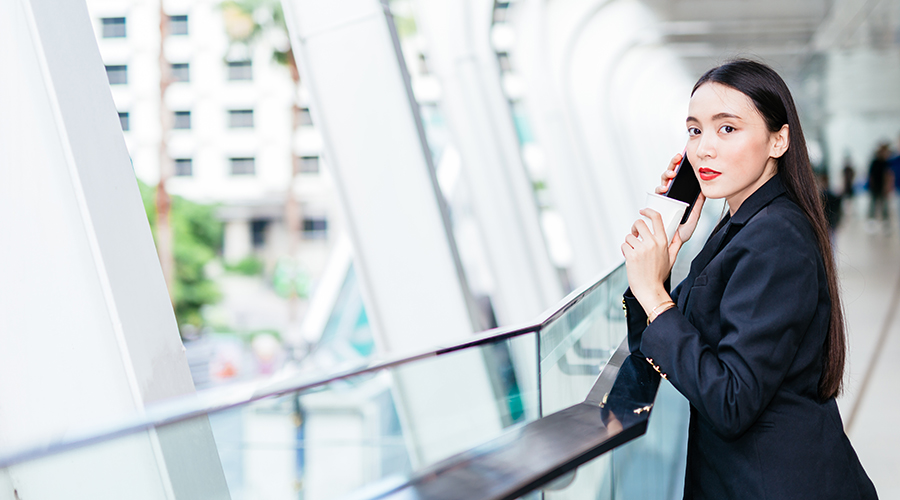 We are glad to report in time for Women's Day that, whether for business or for leisure, more women are moving around the world than ever before. Unfortunately, travel, road and health risks still exist for lady wayfarers and female executives, and we haven't even started on #MeToo yet. Good thing a firm specialising in medical and travel security understands that we have specific needs whenever we go on trips.
"No matter what the destination, there are always risks for travellers of any gender," Yoshiro Fukuma, International SOS and Control Risks regional security director for APAC, explained to Travel Daily in an email interview. "It is vital that both travellers and organisations understand any dangers they may experience on the ground, so they can develop policies, procedures and systems to reduce if not prevent them as much as possible."
The employers' duty of care
Fukuma zeroed in on the responsibility of employers in addressing the safety, security and well-being of women employees. He said: "Besides knowing the itineraries of their female workforce, organisations owe them a duty of care. This means they ought to assign transportation and recommend, if not furnish, lodgings for employees with physical and environmental aspects that pass safety standards as well as allow female travellers to feel secure."
"Organisations owe a duty of care to their female workforce."
He added that organisations must also provide protective and preventive measures equally among female and male employees. This means appropriate risk management and mitigation training, as well as 24/7 access to advice and assistance.
"As more working professionals are going further afield, we felt there was a real need to provide educational content to meet the specific needs of the changing workforce," he said. "Face-to-face and online training modules can provide employees knowledge and advice on travel health and safety. A good starting point is the dedicated Women's Security eLearning course hosted on the International SOS' eLearning platform, which can be conducted as a pre-travel briefing."
Aside from these, Fukuma also put emphasis on the need to invest in pre-travel health programmes that benefit a company's bottom line, while supporting their duty of care to its employees. Finally, he encouraged that businesses conduct regular reviews of their business continuity and pandemic plans, to ensure they can locate and connect with all employees who are either working abroad or in remote places.
Forewarned is forearmed
But that doesn't mean that women travellers should be lax with regards to our own security and health. While it's unfortunate that we have to be on guard all the time, taking ownership of our journeys allows us to enjoy them better. The infographic on this page shows how we can keep a low profile and prepare for any situation.
Tools can also prepare us for whatever liability we can face in a new country. One of them is the Travel Risk Map (bottom photo) drawn up and updated by International SOS and Control Risks. Using in-depth analysis, the map provides detailed information on levels of security risk, the probability of travel accidents, and even the quality of local medical services anywhere in the world.
Fukuma explained that the map highlights types and levels of hazard in unfamiliar territories through colour-coding across three layers:
Medical Risk – determined by evaluating a range of health risks and elements like infectious diseases, environmental factors, medical evacuation data, the standard of local on-hand emergency medical and dental care, access to medicine, and cultural, language or administrative obstacles;
Road Safety Risk – provides handy information on road laws and enforcement, safety standards and other related subjects for those planning to get behind the wheel;
Travel Security Risk – covers as many known threats as possible, including but not limited to political violence (terrorism, insurgency, unrest and war), social unrest (sectarian, communal, religious and ethnic violence) and crime; also considers factors that can have significant impact to any trip like industrial relations, infrastructure, security and emergency services, and susceptibility to natural disasters.
View the full Travel Risk Map through www.travelriskmap.com and, if you happen to work for a corporate client of International SOS and Control Risks, the International SOS Assistance app.
Have a happy and safe trip, ladies!