JAL adds muscle to network in the The Last Frontier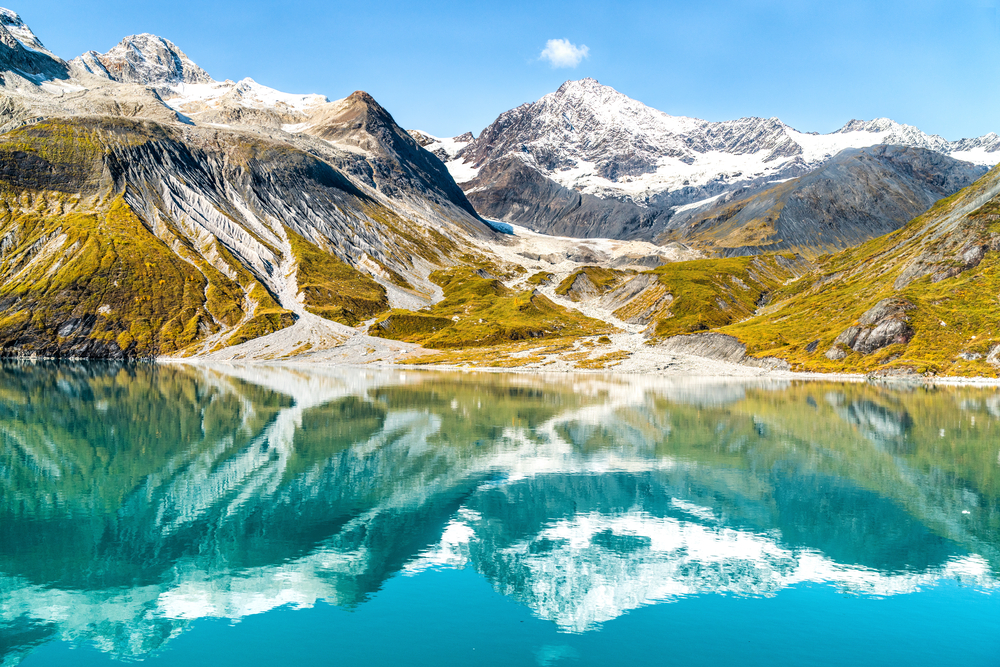 With nearly 2 million visitors a year, spending upwards of USD 2.42 billion, there can be little doubt of the tremendous appeal of the United States' 49th state Alaska as hot, by which I mean cold, destination.
Unsurprisingly, given its location and nickname of The Last Frontier — tourists are lured to the state with the promise of rugged, rural adventure amongst the dramatic landscape, with many tour companies offering these experiences and more adrenalized activities, such as whale watching, glacier viewing, sight and flight seeing, as well as  hiking, ziplining, kayaking and fishing. Fishing alone accounts for USD 652,498,723 in annual spending by visitors.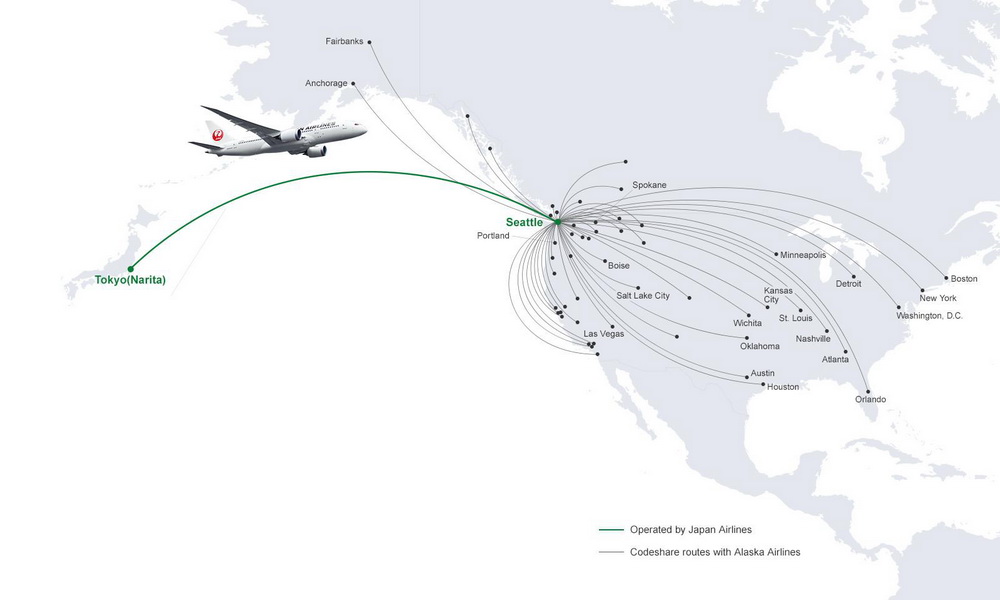 Interestingly, the bulk of this traffic comes from cruise lines, with companies such as Carnival Cruise Line, Celebrity Cruises, Crystal Cruises, Disney Cruise Line, Holland America Line, Norwegian Cruise Line, Oceania Alaskan Cruises, Princess Cruises, Regent Seven Seas Cruises, Royal Caribbean Cruises Ltd., Silversea Cruises, Seattle Alaskan Cruises, and Vancouver Alaskan Cruises contributing close to 50% of all Alaskan arrivals.
One carrier muscling its way in on the act is Japan Airlines (JAL), who announced yesterday it will be open sales on additional codeshare routes with Alaska Airlines, effective as of now.
These new codeshare routes will be available from March 31, 2019 when JAL plans to launch its non-stop daily service between Seattle and Tokyo-Narita International Airport in conjunction with American Airlines. Robert Isom, American Airlines' president, said:
"Our customers in Seattle will soon have nonstop service to one of the world's most important business and leisure destinations, as well as convenient connections to many other cities in Asia."
Japan Airlines Tokyo (Narita) – Seattle Service

Route

Flight

No.

Dep.

Time

Arr.

Time

Effective

Period

Aircraft

Type

Days of

Operations

Tokyo (Narita)

– Seattle

JL068

1805

1105

March 31, 2019~

787-8

Daily

Seattle –

Tokyo (Narita)

JL067

1420

1630

(Next Day)

March 31, 2019~

787-8

Daily
The news sees JAL and Alaska offer codeshare flights on 55 routes through Seattle, adding 19 new destinations to JAL`s network. Through the enhanced partnership, JAL and Alaska will serve a wide range of destinations in the U.S. and Canada, providing seamless connectivity through Seattle.
JAL first entered onto a commercial partnership with Alaska Airlines in June 2016, which included codeshare agreements to provide new network opportunities in the US, this was expanded in February this year, when Hideki Oshima, JAL's executive officer for international relations and alliances, said: We are pleased to offer our customers more routes and destinations with our new partnership with Alaska Airlines. This expanded cooperation allows JAL to strengthen its own presence throughout the US."