Japan is on everyone's wish list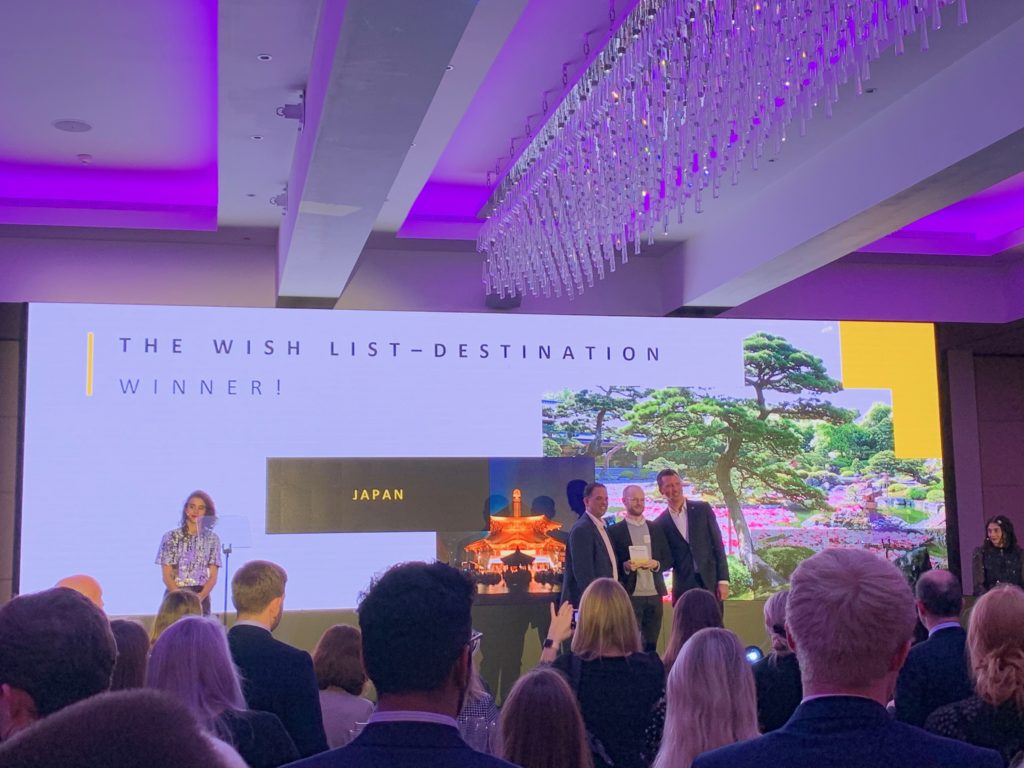 As the host of the 2019 Rugby World Cup this October, Japan has seen increased visitor numbers in recent years, with annual international arrivals soaring by almost 23 million since 2010.
Japan National Tourism Organization (JNTO) collected the Wish List Destination award for Japan at the fifth annual National Geographic Traveller Reader Awards 2019.
Japan also takes ninth place on the world tourism earners, with an international tourism receipt GBP 32 billion in 2018. Tour operators have been reacting in kind by offering a raft of adventurous trips to lesser-known corners of the country, exploring destinations such as Kyushu and Setouchi in west Japan and Tohoku and Hokkaido in the north.
The award was collected by JNTO's PR and communications manager, Matthew Joslin, who commented, "We anticipate that the 2020 Olympic and Paralympic Games will encourage a whole new type of leisure visitor to come to Japan. It will also provide a great platform for us to showcase the very best of Japan and highlight the accessibility in terms of cheaper airfares, value for money rail passes".
The Olympic Games will be taking place in Japan from 24 July to 9 August and the Paralympic Games from 25 August to 6 September as the country hosts the Games for a second time since 1964. An estimated 206 nations will be participating in the grand opening ceremony on 24 July 2020 in Tokyo. 33 sports will be participating in the games with five new sports being added to the list this year – baseball/softball, karate, skateboarding, sports climbing and surfing.
Tokyo 2020 Nippon Festival has been created to build energy around the Tokyo 2020 Olympic and Paralympic Games. The festival welcomes people and cultures from around Japan and beyond to interact and celebrate the Games. Events will be organised to encourage diversity and regeneration in the Tohoku region following the 2011 tsunami, including Miyagi, Fukushima and Aomori, opening new gateways and introducing new possibilities for Japan.
With the Aman, Kyoto and new Hoshino Resort, Risonare, in Nasu having recently opened there are many more luxury hotel openings to follow ahead of the 2020 Games. Next year will see the debut of new accommodation opening across Japan such as; the Ace Hotel in Kyoto; Hyatt hotels in Yokohama, Niseko and Kanazawa; Hotel Fauchon in Kyoto; Marriot Hotel in Nara; and Ritz-Carlton properties in Nikko and Niseko 2020, and Fukuoka 2023.