| | |
| --- | --- |
| Industry : | Hospitality |
| Sector : | Hotels and Accommodation |
| Department : | Marketing, Sales, Operations |
| Employment Type : | Full-Time |
| | |
| --- | --- |
| Work Sponsorship : | Available |
| Experience : | 1 to 3 Years |
| Vacancies : | 1 |
| Job Status : | Expired |
Job Description
Primarily responsible for brand management and community awareness of The Gems Mining Pool Villas through all forms of communication.  Duties include developing and implementing key marketing and public relations strategies by creating and disseminating various print and multimedia materials as well as social media, managing direct mail appeals, distributing press releases as assigned, developing relationships with local and international media/bloggers/influencers and supporting other functions such as special events.
Responsibilities:
Follow the monthly calendar for text and marketing material in order to ensure the right information is provided at the right time.
Prepare, process and manage the workflow of documentation required for approvals and to follow up to obtain the required approval
Responsible for liaising with and monitoring Thai and International media.
Distribute news releases as assigned
Monitoring and managing social media.
Maintain and update record of partner/clients' mailing list.
Prepare marketing monthly report and press clippings
Collect updated database from each department in the hotel and work with E-commerce team to manage the main database.
Validate and fulfill all internal and external marketing communications and requests, either personally or by directing to another member of the department, ensuring that appropriate and timely action is taken.
Survey competitors promotions and assist with promotions and events (e.g. seasonal sales promotions and special events)
Coordinate with Sales & Marketing, Food & Beverage, Front Office and other departments to facilitate promotional functions.
Supporting the implementation of hotel's marketing & communications plan that support strategic marketing communications objectives.
Serve as liaison between hotel and suppliers for creating hotel printing collaterals, advertising, e-direct mail and other promotional tools.
Coordinate hotel photography shoots / talent where required within budget.
Coordinate and maintain the working relationship with current and new strategic communications partners such as credit card companies to ensure all communications materials provide are accurate and updated.
Along with E-Commerce Manager, gather and analyze information relating to online marketing i.e. google analytics, SEO and re-targeting /re-marketing.
Develop and manage online activities accordingly in order to either to create awareness, reminding of brand existence and to lead customers into purchasing.
To develop and foster a positive image and relationship between the hotel and public i.e. vendors, suppliers, guests, clients and the community.
Assist with brand standards policy.
Coordinate hotel brand standards collateral.
Assist in the development and production of collateral and brochures, graphic logos, brand standards, guidelines and distribution of marketing communication program through the agency, designers, print vendors, distribution agencies.
Perform other related duties and special projects as directed by the superior.
To summarize, it is not the intention of this Job Description to limit the scope or responsibilities of the above-mentioned, but to highlight the most important aspects of the position. It is essential that this position is committed to the success of the enterprise, and maintain a willingness to accept total flexibility of jobs and duties.
KEY COMPETENCIES:
Organisational & time management skills
Communication skills in English and native Thai (written/verbal)
Problem solving skills
Management skills
Nagotiation skills
Professionalism
Creative
ESSENTIAL REQUIREMENTS AND QUALIFICATIONS:
Level of Education:

Bachelor degree in any field. Marketing or Journalism preferred but not necessary.

Physical appearance:

Neat and clean looking
Well-groomed appearance
Physically fit

Skills & Knowledge

Good written and spoken English Communication both verbal and written
Good Computer skills in Microsoft Office, (Excel/Power Point/Word)
Graphic design skill is an advantage but not necessary.
Possess good media/blogger connections
Ability to communicate well with all levels of management and staff
Good knowledge in social media marketing
Basic understanding of online advertising in different platforms such as Facebook, Google Display Network.
Fast learner and positive thinking
High level of being service minded
Ability to work in multi – tasking and fast paced environment

Experience:

Minimum of 2 years' experience in marketing/communications/public relations or a similar capacity. Hotels/Resorts preferred but not necessary.

Other required qualification:

Ability to work under pressure
Read Full Job Description
About The Company
---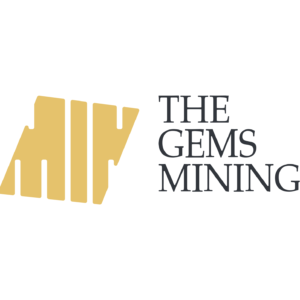 Chon Buri, Thailand
Hospitality
Hotels and Accommodation
Overview

A Newly Conceptual Designed Hotel in Pattaya is coming up in Q4 2020…
Benefits & Perks:
Bonus
Company outings
Competitive salaries
Employee discounts
Flexible hours
Free food
Health insurance
Paid maternity / paternity leave
Paid sick days
Professional development
Transportation reimbursement
Vacation time
Recreational area in offer
Jobs available: 0
STAY UPDATED WITH THE LATEST TRAVEL NEWS, JOBS & EVENTS!
Join over 180,000 travel agents, professionals and executives subscribed to our daily newsletter.
You can unsubscribe at any time
Similar Jobs
---