Business Development Manager
STAAH
Salary available upon request
Bangkok, Thailand
14 Jun 2019
Industry :
Travel Technology
Sector :
Travel software platforms
Type :
Full-Time, Contract
Experience :
3 to 5 Years
Job Description
About the Role
This exciting and newly created role will involve looking after and growing the Bangkok, Hua Hin and Pattaya hotel markets. This role offers a Thai national as fantastic career opportunity with excellent scope and earnings potential. As a Senior Sales Executive with STAAH , you will identify prospective customers using a variety of tools (LinkedIn, Travel publications, groups, associations etc). You will perform a high-level analysis of the prospect's current technology environment and identify opportunities where STAAH can create value.
You will engage the prospects by phone, email, online chat and conference events in order to promote and sell STAAH solutions. During the engagement cycle, you will maintain close interaction with the prospect to ensure that they have a great experience and ultimately convert to a paying customer. If you know how to work hard, work smart and are motivated to succeed in a dynamic fast paced sales environment we can teach the skills to succeed. An understanding of software as a service selling as well as an interest in the hospitality industry is highly desirable but not vital.
---
Primary Responsibilities
Developing and managing relationships with prospective STAAH clients
Manage complex sales-cycles and present the value of the STAAH platform to hotel management
Demo our solution with the goal of converting the prospect into a paying customer
Researching opportunities to identify target prospects within an assigned territory
Attending local and regional networking and trade show events
Achieve monthly quota of qualified opportunities and closed business – consistently hitting and exceeding sales goals
---
Key Skills and Qualifications
A minimum of 3 years direct sales or new business development experience carrying and exceeding a sales target
Experience in SaaS sales in hospitality, travel/tourism, booking engines or online travel agencies (OTAs) is highly desirable
High level of proficiency in English & Thai – both written and spoken
Experience closing complex sales cycles in a consultative manner
You will have great communication and presentation skills with an entrepreneurial spirit
As part of this exciting role you may be required to do public speaking, host seminars and travel for your job
Ability to confidently deliver compelling face to face and online presentations
A University Degree and solid educational background is preferred
Great time management, task prioritisation, and organisational skills are a must
Industrious, focused and enthusiastic self-starter, happy to work independently
Strong communicator and networker at industry functions and company events
Preference would be for a someone with a network within the hospitality industry
---
Bonus Points
An enthusiasm for new technology and self-motivation with a real passion for sales is a must
This will suit a confident, ambitious and highly motivated individual who is proactive and able to work well in a fast-paced, team-oriented environment
Proven success in acquiring new clients as well as experience cold calling and presenting sales pitches
Technically adept, experienced with web technologies
Open minded approach and willingness to learn new things
---
Company Benefits
Unlimited earning potential, attractive base plus generous commission.
Salary negotiable based on experience.
Opportunity for a self driven, motivated person to build a business and brand in one of Thailand\\\'s most lucrative and dynamic markets initially covering the Bangkok, Hua Hin and Pattaya markets from Bangkok.
Paid Maternity and other leave and benefits are applicable per local law.
---
Location
Bangkok – This is a regional sales position operated within our Bangkok headquarters. Only Thai nationals or those with a valid work permit who speak Thai fluently need apply.
Read Full Job Description
Work Location
Address: Sukhumvit Road, Khlong Tan, Khlong Toei, Bangkok, Thailand
Benefits & Perks
Company outings
Competitive salaries
Flexible hours
Paid maternity / paternity leave
Paid sick days
Vacation time
About The Company
---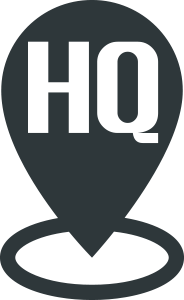 Bangkok, Thailand
Travel Technology
50 to 200 employees
Go beyond the norm. Push boundaries. Make things possible.
STAAH is an exciting place to work. We bring together amazing people who do amazing things, making a bigger impact than they ever imagined and doing more than what they thought they could. We work hard, fast and cleverly to be the best at what we do.
At STAAH we celebrate work. We also celebrate each other. We make bold bets, stand up to challenges and deliver results. We respect your individuality but thrive in our diversity. We are a remarkable company – because our...
---
Similar Jobs
---