| | |
| --- | --- |
| Industry : | Hospitality, MICE/Conference & Events |
| Sector : | Hotels and Accommodation, Restaurant and Bar |
| Department : | HR |
| Employment Type : | Full-Time |
| | |
| --- | --- |
| Work Sponsorship : | Local contract only |
| Experience : | 3 to 5 Years |
| Vacancies : | 1 |
| Job Status : | Expired |
Job Description
Learning and development (L&D) manager Reporting into either the head of learning and development or the head of HR (depending on the size of the establishment) the organization of all the training and development activities within a company is the primary motivation of a learning and development manager. An L&D manager will be expected to create training events for all employees, from initial inductions to leadership programmes for senior executives. Learning and development managers are responsible for the creation and delivery of bespoke training programmes. Designed with leadership, management, business and personal progression and best practice in mind, the intention is to expand on the talents and skills across all employees at all levels within an organization. Knowledge of the company, its clients and business strategy are all key, as these will be taken into consideration when establishing the training and performance programmes. The role of the learning and development manager is to fundamentally assist in the organization's success, by coaching and developing its people. Sample learning and development manager responsibilities. As the learning and development manager, your responsibilities will involve:
Creating training programmes that are aligned with the organization's objectives and having a strong understanding of what these are.
Acting as the go to within the business for anyone with questions or queries regarding training and development plans.
Working closely with various leaders across the organization and having a full understanding of their units and training requirements.
Embracing different styles of training techniques, including e-learning, tutorial sessions or coaching
Having an awareness of the allocated budget and an ability to find solutions in order to implement the required training.
Building relationships with 3rd party training providers.
Managing the development of the HR team from a training perspective.
Designing staple curriculums for all employees (i.e. values) Learning and development manager skills and competencies. This role requires someone with good communication skills and who is keen to assist people with their learning and development. Experience in e-learning course design and budget management are desirable. Proven people management skills and being degree or equivalent are essential. Learning and development managers will be expected to be experienced in the following:
Management, development and talent training.
Designing and supplying a variety of training styles.
Building relationships with external divisions.
Managing budgets.
Managing people.
Qualified to degree or equivalent.
Confident in both written and spoken communication with the ability to present to large audiences.
Organizational skills.
Read Full Job Description
About The Company
---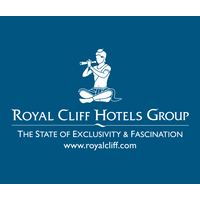 Chon Buri, Thailand
Hospitality, MICE/Conference & Events
Hotels and Accommodation, Restaurant and Bar
Overview

Within this state of exclusivity and fascination, we will endeavour to provide you with top quality facilities and services beyond your expectations, where your utmost comfort, safety, well-being and happiness are our top priorities. Whether its business or leisure we aim to offer you with facilities and services that are amongst the best in the world.
ภายในอาณาจักรแห่งการพักผ่อนอันมีมนต์เสน่ห์และเอกลักษณ์เฉพาะตัวแห่งนี้ เรามีความมุ่งมั่นและให้ความสำคัญเหนือสิ่งอื่นใด ในการสร้างความประทับใจด้วยบริการแบบเกินความคาดหวัง อันนำไปสู่ความพึงพอใจในระดับสูงสุดของแขกผู้เข้าพักทุกท่าน ให้ได้รับความผ่อนคลาย สุขภาพ สบายใจ และปลอดภัย ตลอดระยะเวลาที่พักกับทางโรงแรม ไม่ว่าจะเป็นธุรกิจหรือการพักผ่อนเป็นส่วนตัว นี่คืออาณาจักรแห่งการพักผ่อน ที่ดีที่สุดแห่งหนึ่งของโลก เพียบพร้อมด้วยความสวยงามหรูหรา เปี่ยมด้วยการบริการที่เป็นเลิศ และสิ่งอำนวยความสะดวกมากมายครบครัน
Benefits & Perks:
Bonus
Competitive salaries
Employee discounts
Paid maternity / paternity leave
Paid sick days
Professional development
Vacation time
Jobs available: 0
STAY UPDATED WITH THE LATEST TRAVEL NEWS, JOBS & EVENTS!
Join over 180,000 travel agents, professionals and executives subscribed to our daily newsletter.
You can unsubscribe at any time
Similar Jobs
---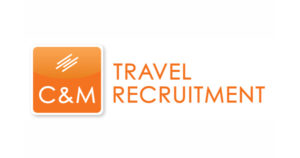 GBP 32,000 - 35,000 Monthly + Commission