Manager Delivery Management
Sabre Asia
•
Salary available upon request
Work location:
Kallang, Singapore
| | |
| --- | --- |
| Industry : | Travel Technology |
| Sector : | GDS / CRS |
| Department : | IT Systems and Support |
| Employment Type : | Full-Time |
| | |
| --- | --- |
| Work Sponsorship : | Local contract only |
| Experience : | 10+ Years |
| Vacancies : | 1 |
| Job Status : | Expired |
Job Description
The Sabre Hospitality Implementations teams are squarely focused on driving revenue into our business via the critical business functions and processes they own as part of customer onboarding and ongoing customer business growth. These teams are high-performing and have achieved a great deal of success with migrating thousands of properties and channels each year to our CRS. This team is undoubtedly industry-leading and we are looking for a great leader to expand on the team's track record of execution and growth. The Manager of APAC Implementations will be crucial in helping the business by driving implementation throughput up and driving down implementation duration, both of which drive top-line revenue growth into our business.
GENERAL DESCRIPTION:
We are seeking an experienced Manager of Implementations to join our team. This role will have direct line of sight to one of the APAC Implementations team. The ideal candidate will manage a portfolio of projects, project managers and programs, execute on continuous improvement opportunities, bring in top talent and groom the existing team. This is a very high-visibility role within the organization that will interact across the entire APAC customer portfolio, executive team, and all business functions within the organization. Reports directly to the Head of Operations, Asia Pacific.
The successful candidate will:
Manages the development and implementation process of a company's products and services involving departmental or cross-functional teams focused on the delivery of new or existing products.
Develop and grow the talented team within the Delivery organization
Be expandable beyond the Manager role as the business and associated opportunities grow.
Plans and directs schedules and budgets.
Execute only mid-size to large projects as the Primary Project Manager
Monitors the all implementations from initiation through delivery for the team.
Organizes the interdepartmental activities ensuring completion of the project/product on schedule and within budget constraints.
Creates and maintains project management processes and procedures with efficiency and customer-centricity in mind to ensure that projects are developed and implemented according to approved business requirements.
Create reference-able customers in the market place who would be willing to vouch for Sabre Hospitality products and services.
Directs the team in developing and maintaining projects plans/milestone plans for critical projects to ensure that they are developed and implemented on schedule and within budget.
Directs the team in creating and tracking project requests and services requests to ensure development resources are available and properly utilized.
Develop the APAC Delivery Center of Excellence by superseding in all KPIs
Represents team on Sabre Hospitality wide projects and initiatives.
Read Full Job Description
About The Company
---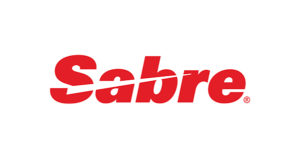 Singapore
Travel Technology
GDS / CRS
Overview

Sabre Corporation is the leading technology provider to the global travel industry. Sabre's software, data, mobile and distribution solutions are used by hundreds of airlines and thousands of hotel properties to manage critical operations, including passenger and guest reservations, revenue management, flight, network and crew management. Sabre also operates a leading global travel marketplace, which processes more than US$120 billion of global travel spend annually by connecting travel buyers and suppliers. Headquartered in Southlake, Texas, USA, Sabre serves customers in more than 160 countries around the world.
Jobs available: 0
FREE JOB ALERT!
Stay updated with the latest job opportunities sent to your inbox!
You can unsubscribe at any time
Similar Jobs
---