| | |
| --- | --- |
| Industry : | Travel Marketing |
| Sector : | DMC (Destination Management Company) |
| Department : | Technical Engineering |
| Employment Type : | Full-Time |
| | |
| --- | --- |
| Work Sponsorship : | Available |
| Experience : | 1 to 3 Years |
| Vacancies : | 1 |
| Job Status : | Expired |
Job Description
JOB DESCRIPTIONS
Manage and supervise the Product Department in Vietnam
Review the report from the Product Senior and Product Executive and inspect the current products report as well as monthly and annual product reports
Conduct a budget plan and development plan for the Product Department in Vietnam
Propose the creation of new products to the Country Manager
Propose the updating or the removal of current products to the Country Manager
Proactively identify and implement solutions to constantly improve service levels and performance
Perform HR management:
Conduct goal, coach, mentor and review appraisal processes of Executives and Seniors in the Product Department
Evaluate staff performance of the Product Department
Conduct a recruitment plan for the Product Department (both long-term and short-term)
Directly participate in the recruitment process
Research, create and launch new products and update current products
Develop new products in Vietnam (GIT / SIC / Series and FIT), the thematic tour program (family tours, honeymoon tours, etc.) and multi-country and combination tours
Coordinate with the Quality Control Department to conduct regular product evaluations (through in-the-field inspections and reviewing feedback) to review current products
Ensure all information in the database and website is accurate and up-to-date
Communicate with other departments
Conduct regular product training for the Operation, Reservation, Sales Departments on new and updated products
Coordinate with other related departments to ensure the quality of product activities
Encourage synergies with other destinations/departments by sharing best practices and seeking continuous improvement on a daily basis
JOB REQUIREMENTS
Competencies
Fluent in English; Good command of French/German/Italian is a plus
Strong knowledge of the tourism field, including hotel and tourism management
Strong leadership and management skills
Creative, dynamic and possesses good knowledge about products and destinations in Vietnam
Strong analytical, problem-solving and decision-making skills
Strong presentation skills
Strong communication skills
Strong computer skills (Excel, Word and Outlook)
Strong planning and organisational skills to balance and prioritize work
Self-motivated to learn new concepts and participate in new projects
Characteristics: pleasant personality, positive attitude, open-minded, honest, active and decisive
Education
University: Bachelor's or Master's in Hotel / Tourism / Foreign Languages / Economics or other related fields
Experience
At least five years of experience in the tourism industry
At least two years of experience in a similar position
Read Full Job Description
About The Company
---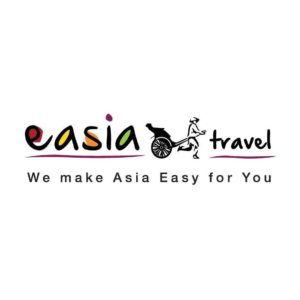 Hanoi, Vietnam
Travel Marketing
DMC (Destination Management Company)
Overview

Who we are…
EASIA TRAVEL CO., LTD is a Vietnamese Destination Management Company (DMC) with 14 offices in Vietnam, Cambodia, Laos, Myanmar and Thailand. We cater to exclusive travel professionals (Tour operators, Travel agencies, MICE agencies) on a B2B basis and supply our partners from Europe and the USA with incoming tourism services.
Specialized in creating tailor made travel experiences, we are one of the leading travel agencies within the region, and chosen DMC of some of the biggest and most renowned tour operators within the business.
The company is continually growing and always seeking qualified and motivated people to join our dynamic and creative team. By joining the Easia Travel team, you will be a part of a rapidly expanding company, which can offer career growth prospects. Moreover, you will have golden opportunities to work in a multi-cultural and multi-national company, comprehensive training and chances for traveling both domestically and internationally.
Why work with Easia Travel?
At Easia Travel, we know wholeheartedly that our people are our greatest asset. That's the reason why we put lots of effort into creating a place for you to be with us for the long haul:
We are Easy-going colleagues. The friendly attitude among our staff is something we've been proud of and cherishing since day one.
We are Adventurers at heart. Find us through the hashtag #humansofeasia on Facebook to have a closer look into our on-the-road moments (An activity that is organized very often for our employees)
We are Supportive of your contribution. And we acknowledge it in many ways: employee care program with personal health insurance, company trip, team building motivation trip, year-end incentive and at least one performance evaluation per year.
We are International. We have Vietnamese, Thai, Burmese, Cambodian, Laotian, French, German, Spanish, Italian and still counting. Whew!
We are Ambitious for new heights. Now with more than 330 employees across 22 offices, we are aiming for a bigger, better company, which means there are more and more opportunities coming your way!
For more information, feel free to have a look at our website: www.easia-travel.com
Jobs available: 0
STAY UPDATED WITH THE LATEST TRAVEL NEWS, JOBS & EVENTS!
Join over 180,000 travel agents, professionals and executives subscribed to our daily newsletter.
You can unsubscribe at any time
Similar Jobs
---