Manchester joins forces with New York City in new tourism drive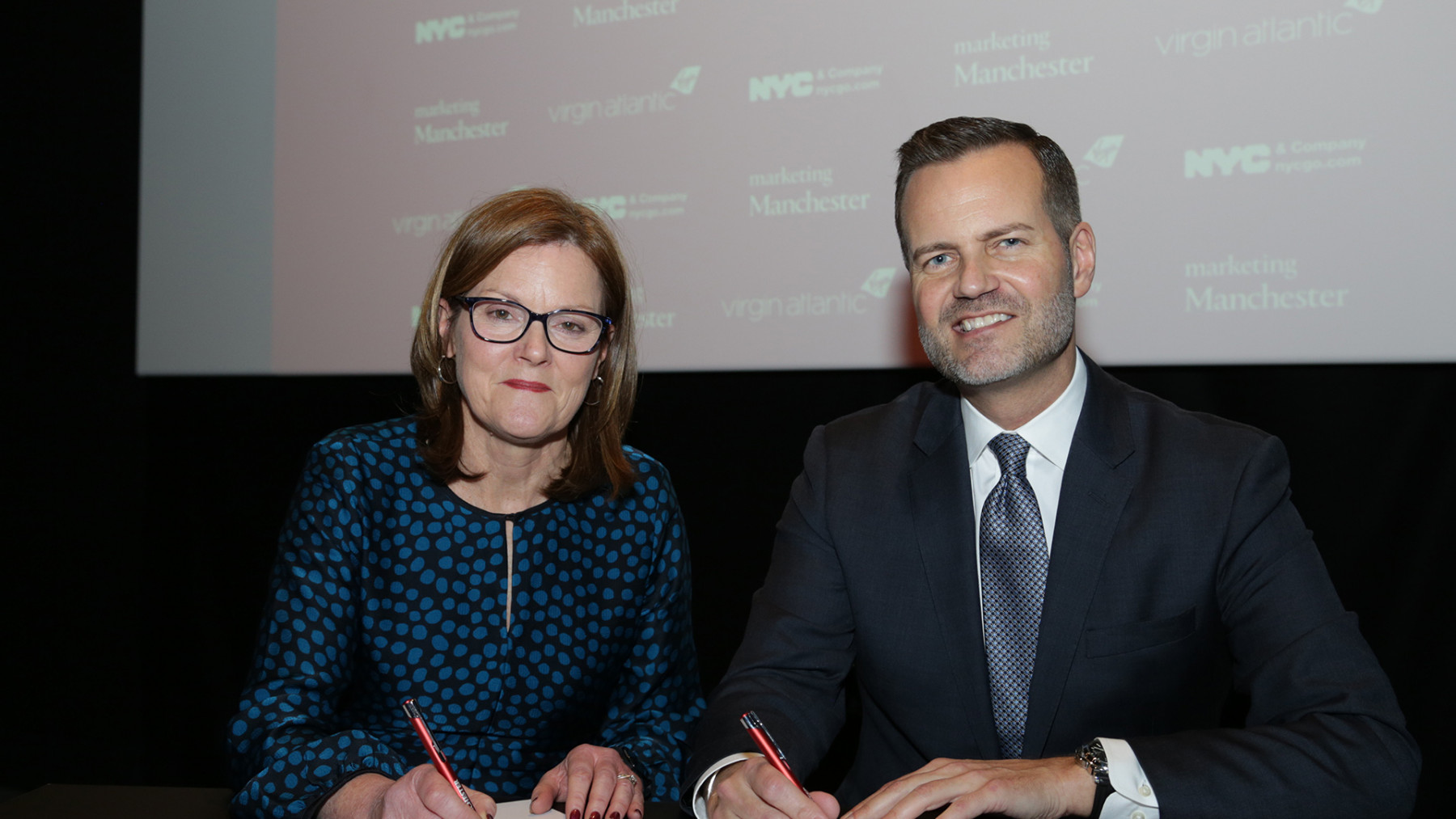 Marketing Manchester and NYC & Company, New York City's official destination marketing organisation, have signed a first-ever official city-to-city tourism partnership agreement. The new two-year deal between the two cities includes the sharing of best practices in tourism marketing and working with Virgin Atlantic to stimulate reciprocal travel.
Sheona Southern, managing director of Marketing Manchester said: "We have been delivering strategic and tactical marketing in the US for many years and this formal partnership – based on an agreement to share insights and intelligence, connections and collaboration opportunities and access to media infrastructure – is particularly significant as Virgin Atlantic will this year increase capacity by 65% on their non-stop flight to/from Manchester Airport/John F. Kennedy International Airport."
Fred Dixon, president and CEO at NYC & Company said: "It's a pleasure to announce our newest tourism marketing partnership with one of the UK's most important Northern England cities. Both destinations are capitals of diversity and iconic hubs of arts and culture, sports and media."
The city-to-city partnership includes the sharing of best practices in tourism marketing and destination management, including strategy around arts and culture, sports, and LGBTQ travel. New York City and Manchester will also exchange marketing assets worth USD 500,000 in each destination.