New Europe river cruising itineraries and experiences from Scenic for 2023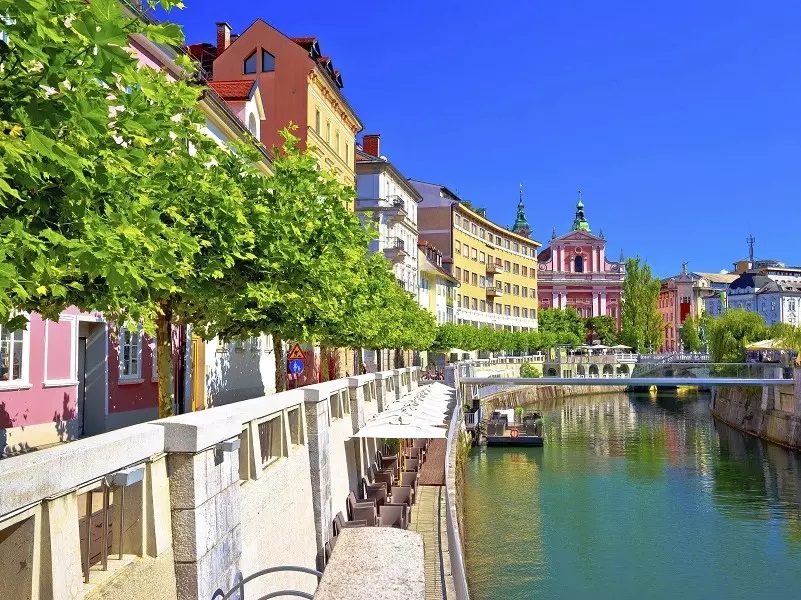 Truly all-inclusive cruise line Scenic has unveiled its luxury river cruise collection on Europe's rivers for 2023 – with a range of new itineraries and experiences available.
As demand for river cruising is on the rise post-pandemic and bookings for next year are sailing in, Scenic has revealed its latest collection to whet the appetite of those dreaming of Europe's waterways for their next holiday.
Furthermore, guests booking before 16 May 2022 will enjoy guaranteed savings of GBP1,500 per couple on all 2023 departures and will receive complimentary private door-to-door chauffeur-driven transfers. Plus, save an additional 10 per cent with the Super Earlybird Offer, available for guests paying for their cruise in full 12 months prior to departure.
With 37-years of expertise in crafting memorable itineraries, Scenic are delighted to float the following, all new for 2023:
New eight-day Castles & Vineyards of the Rhine & Moselle river cruise
Explore the great castles of Europe and discover the fairy-tale city of Cochem on an eight-day truly all-inclusive river cruise, sailing from Basel to Frankfurt and visiting Koblenz, Bernkastel, Cochem, Rüdesheim, Rastatt and Breisach. Take in the majestic Rüdesheim Castle, overlooking the lush Moselle valley before experiencing a private classical concert set within the UNESCO World Heritage-listed Liebfrauenkirche, located in the heart of Switzerland's Roman city of Trier. Prices for the Castles & Vineyards of the Rhine & Moselle river cruise start from GBP2,695 per person departing 26 April 2023.
New Ljubljana & Zagreb extension
Explore Slovenia and Croatia from the comfort of five-star hotels with the new four-night extension, offering a picturesque glimpse into these fascinating countries – available on the Jewels of Europe and Gems of the Danube river cruise itineraries. Enjoy a Pletna boat ride on the notorious turquoise lake Bled, surrounded by its dramatic scenery before exploring Ljubljana and Zagreb on guided city tours to learn about the culture. Visit the breathtaking Plitvice National Park and take in the cascading waterfalls and tranquil lakes before taking the land train back along the cliffs for a birds-eye view. Prices for the 12-day Gems of the Danube including Ljubljana and Zagreb extension start from GBP3,595 per person departing on 22 April 2023.
New immersive experiences
Join a local guide for a hike through the vineyards that cover the slopes of the Rhine River in Rüdesheim on the 15-day Jewels of Europe itinerary. Or alternatively, visit the family home of renowned French artist Henri de Toulouse-Lautrec to discover rooms of the Château Malromé estate on the 11-day Beautiful Bordeaux itinerary. Paddle along the Gardon River towards the impressive and well-preserved Pont du Gard – the aqueduct that dates back to Roman times on the 11-day South of France itinerary.
Scenic's cruises are truly all-inclusive, meaning guests can leave their wallets in a safe place and relax, knowing everything is taken care of. Return air or rail travel, transfers, fine dining experiences, premium branded beverages and once-in-a-lifetime immersive excursions are all included in the cost. All new bookings are covered by Scenic's Flexible Booking Policy, enabling guests to defer their cruise to another travel date or itinerary up to 60 days prior to departure and include Scenic's Deposit Protection Plan.