New Yorkers are one flight closer to New Zealand with non-stop flights between the NYC and Auckland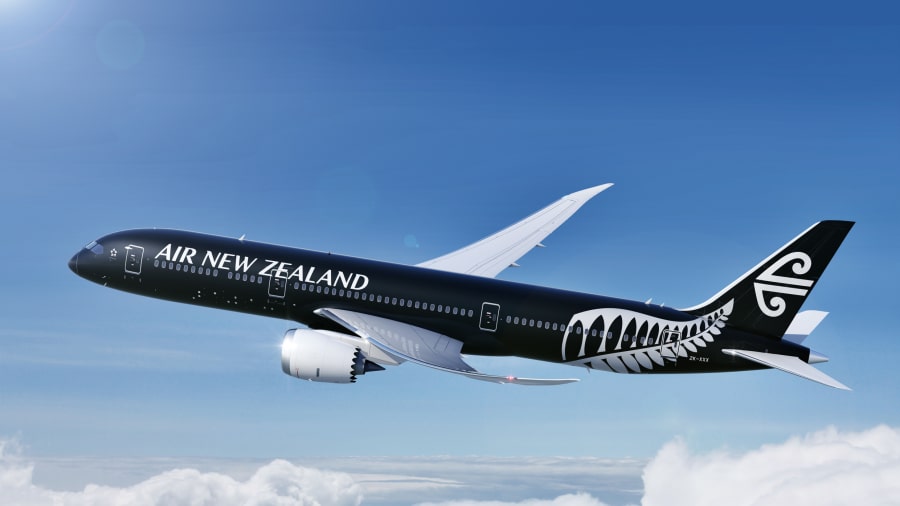 Getting to New Zealand just got easier. Today, Air New Zealand has announced its first flight from New York's John F. Kennedy International Airport to New Zealand will be on 17 September this year.
Landing at Auckland International Airport, the airline will operate the new route three times a week, year-round with its Boeing 787-9 Dreamliner aircraft. The new service further deepens the alliance between Air New Zealand and United Airlines.
Air New Zealand Chief Executive Officer Greg Foran says with international flying on hiatus for almost two years and the New Zealand border reopening on 2 May to visa-waiver countries, this is the moment visitors have been waiting for.
"This is a breathtakingly beautiful part of the world. We've been keeping all the best spots, and hidden gems warm for our visitors while they've been gone and now, we're ready to show them what they've been missing.
"The US has always been a key market for us, and this new route cements our commitment to growing opportunities for tourism between the two countries. In the six years leading up to Covid, the US visitor numbers to New Zealand doubled so we expect our much-awaited non-stop service to be incredibly strong year-round."
New Zealand allows its visitors to slow down. It's home to magnificent landscapes, a tremendous amount of adrenaline-inducing activities, scenic tours, wellness retreats and world-class food and wine trails – there's something for everyone.
Departing New York at 9:55pm, customers will enjoy Air New Zealand's award-winning cabin experience, and when they wake up they'll be able to hit the ground running, heading off the beaten track and immersing themselves in everything New Zealand has to offer.
"Traditionally, flight numbers 1 and 2 are used for an airline's flagship route. And that's what New York will be – our flagship route. We've worked incredibly hard over the past few years to make this ultra-long-haul service a reality – it's one of the longest routes in the world, at just over 16 hours northbound and 17 and a half hours southbound."
There's been a lot of thought put into the onboard experience and a particular focus on the sleep ritual for Premium customers, introducing relaxing balms and sleepy teas and snacks. For those needing help to unwind a little more, the airline will launch 'Zentertainment' on its inflight entertainment system to encourage a restful sleep. And before the descent into Auckland, a brunch service including a classic Kiwi flat white coffee will be offered.
Through Air New Zealand's strong partnership with United Airlines, domestic customers across the US can easily connect to New Zealand through New York as well as Air New Zealand's other gateways.
The configuration of the Boeing 787 Dreamliner that will service this route offers more Premium seats than other Dreamliners in the airline's fleet. The flight will offer 27 seats in Business, 33 in Premium Economy, 215 in Economy and 13 Economy Skycouches – innovative private Economy seats that convert into a couch after take-off so customers can spread out, lie down or snooze.
"We know almost three quarters of visitors from the US travel beyond New Zealand's main tourist centres so once customers arrive in Auckland, we have connections to 20 different regions around the country, all within two hours. Visitors will not run out of places to see."
Inaugural outbound flight schedule – 17 September only:
Flight No.
Operated by
Aircraft type
Departs
Arrives
Frequency
NZ2
Air New Zealand
Boeing 787-9 Dreamliner
Auckland

16:00

New York

16:15

Sat
Flight schedule effective 19 September:
Flight No.
Operated by
Aircraft type
Departs
Arrives
Frequency
NZ1
Air New Zealand
Boeing 787-9 Dreamliner
New York

21:55

Auckland

07:30 +2

Mon, Thu, Sat

NZ2
Air New Zealand
Boeing 787-9 Dreamliner
Auckland

19:40

New York

19:55
Flights will arrive into and depart from Terminal 1 at John F. Kennedy International Airport. Flights are subject to government and regulatory requirements.