Nikko Bali Benoa beach supports local communities and police in the fight against covid-19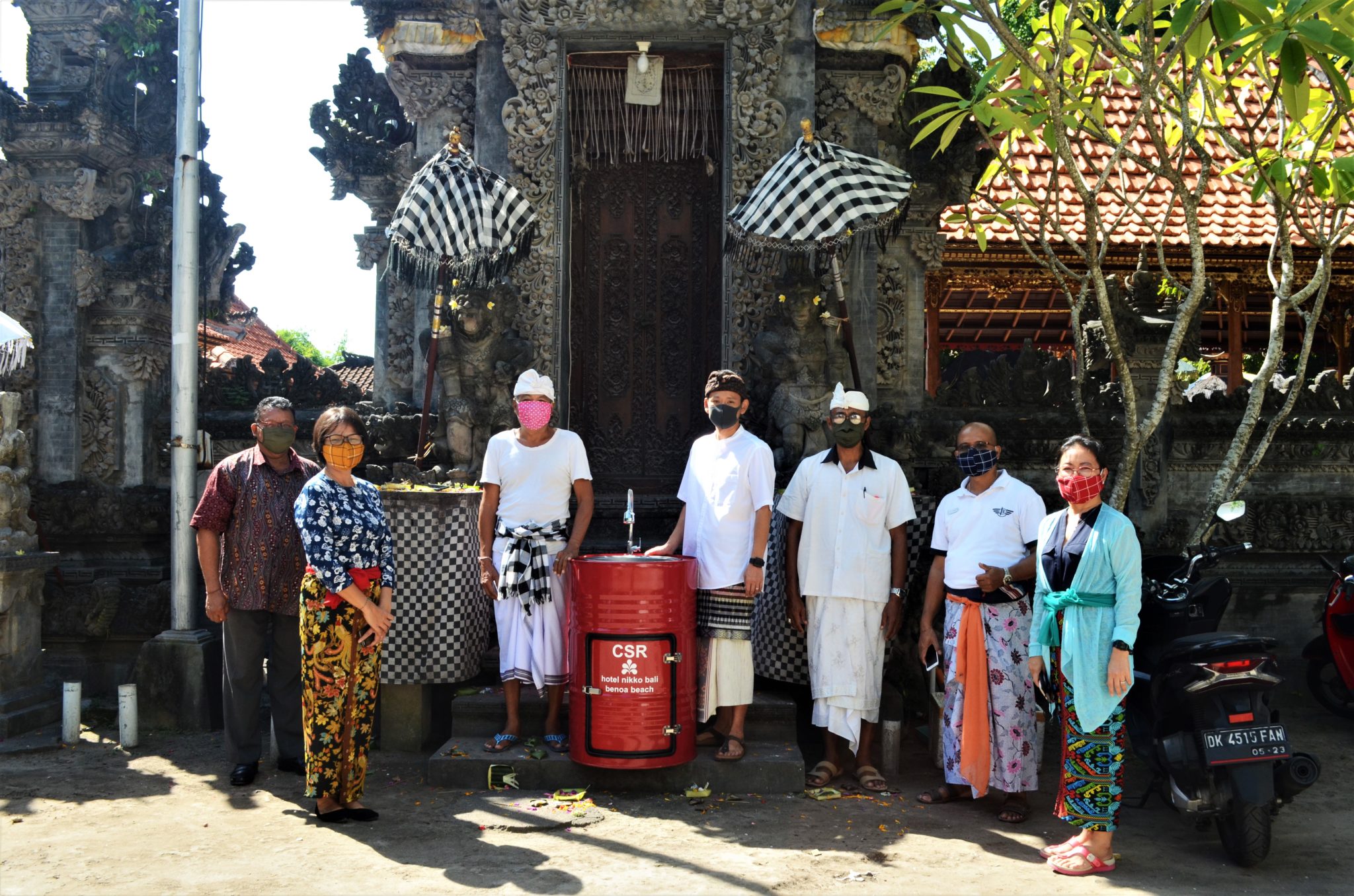 In the effort to curb the spread of COVID-19 in Bali, Hotel Nikko Bali Benoa Beach has donated five portable washbasins and 1,000 reusable masks to the local communities, as well as Bali Regional Police and Kuta Selatan Education, Youth, and Sport Office (Dispora).
To sustain the local communities' movement in keeping up the hygiene and sanitation practices, the management has donated three portable washbasins. To support its regional police force, it delivered two portable washbasins and 1,000 units of reusable face masks.
All the donations were made on separate occasions in May and personally delivered by the hotel's general manager, Masaya Hasebe, accompanied by I Wayan Sarwa, a senior social activist in the Benoa village.
"Hygiene and sanitation are essential for human life and it is even more prominent now to ensure that everyone has access. It is our corporate social responsibility policy to contribute to our local communities, and we wish our donation of portable washbasins will help the people adhering to the cleanliness guidelines in the public places," said Hasebe.