Novotel Sriracha & Koh Si Chang Marina Bay opens first phase of dual-location hotel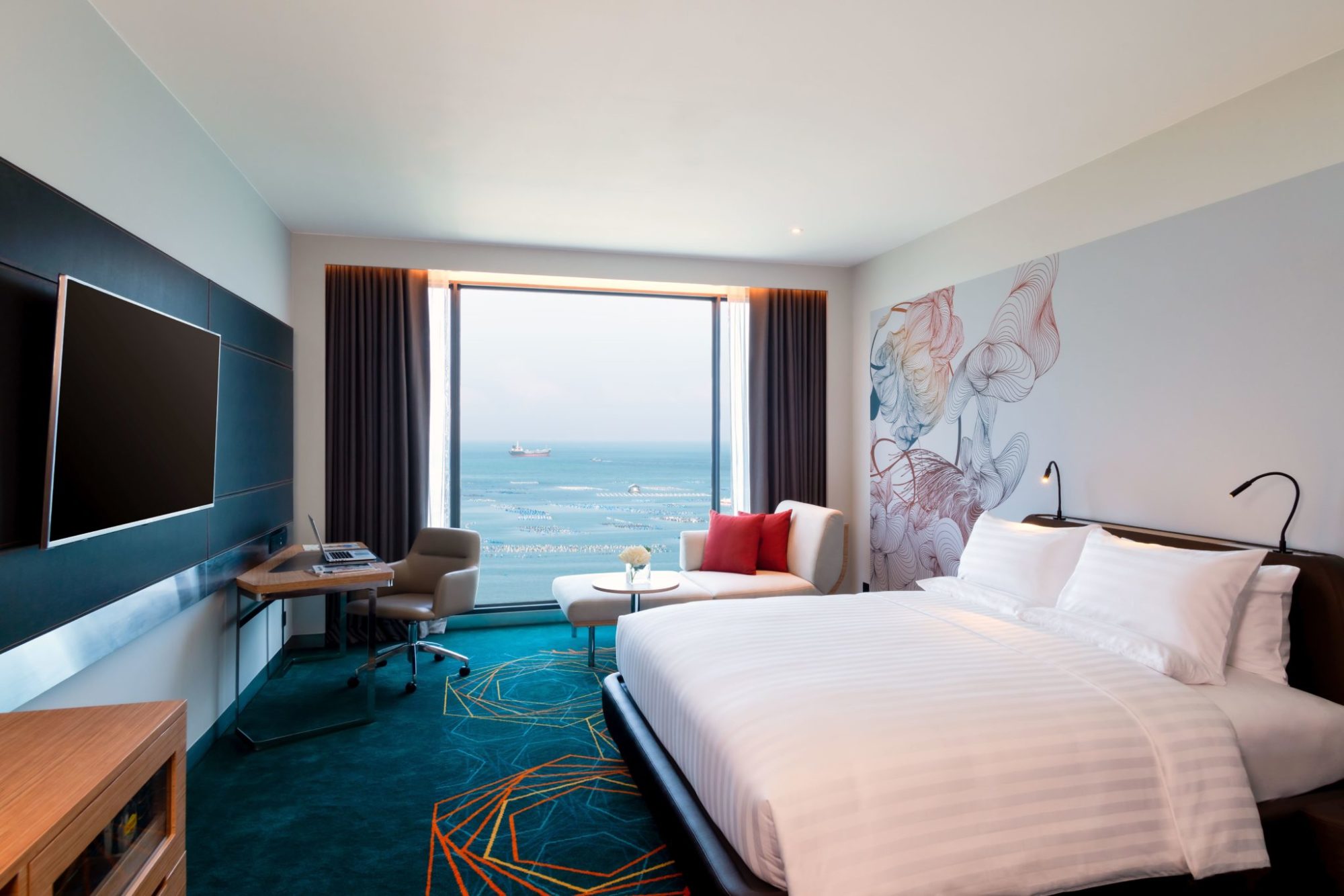 The much-anticipated opening of Novotel Sriracha & Koh Si Chang Marina Bay offers business and leisure travellers the opportunity to enjoy the ocean views of Sriracha and island paradise retreat on Koh Si Chang.
Nestled along the east coast of the Gulf of Thailand, the main hotel building in Sriracha comprises 235 rooms. Another 40 guest rooms, including 16 villas will open on Koh Si Chang later this March, complete with private pier and speedboat services to shuttle guests between the two locations.
The new sea front hotel is conveniently situated between Bangkok's Suvarnabhumi International Airport and Pattaya's U-Tapao Rayong-Pattaya International Airport. With both major aviation hubs within an easy one-hour drive away, it is poised to become the accommodation of choice for travellers in this charming town of Chonburi Province.
"Located halfway between Bangkok and Pattaya, Sriracha has often been overlooked in favour of its bigger neighbouring cities. With the opening of the unique, two-location hotel,  we look forward to sharing this destination with travellers, whether they are visiting on business or leisure," said Patrick Basset, chief operating officer of Upper Southeast and Northeast Asia and the Maldives in Accor.