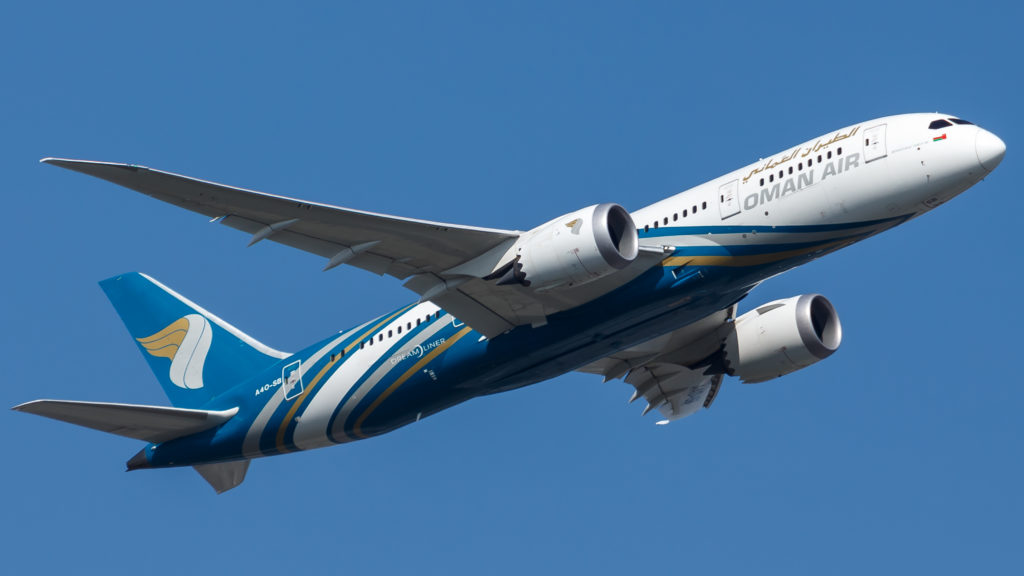 Oman Air has announced it will be appraising the current make-up of its service network in order to boost the airline's coverage of popular African destinations. Oman Air's current network includes Cairo in Egypt, Nairobi in Kenya, Zanzibar, Dar Es Salaam in Tanzania, as well as the newly launched connection to Casablanca in Morocco – which completed its inaugural flight on 1 July.
With a flight time of 8 hours and 50 minutes, Flight WY171 leaves Muscat on Sundays, Mondays, Wednesday and Fridays at 0120, arriving in Casablanca at 0710. The return flight WY172 departs Casablanca four times a week at 0820 on Sundays, Mondays, Wednesdays and Fridays, arriving in Muscat International Airport's passenger terminal at 1915.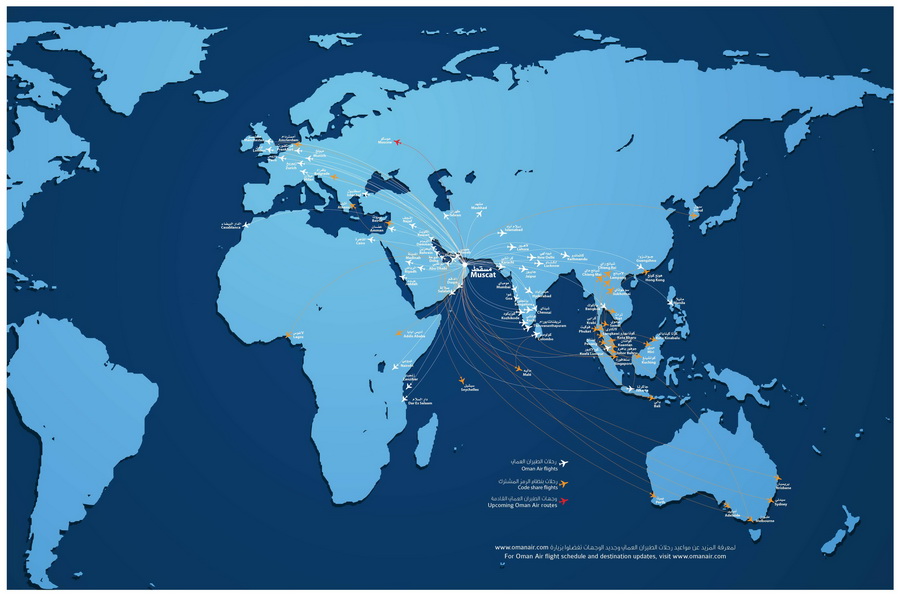 Further, according to Oman Air, its network and planning team are evaluating the suitability of new routes within the region, notably Khartoum in Sudan. The African routes are already very popular with Oman Air passengers and the airline has recently increased its summer schedule to Egypt from 10 flights a week to 12 due to the demand for the thriving metropolis of Cairo on the River Nile.
Last year Oman Air launched its four times weekly service to Nairobi, the capital of Kenya and one of its most dynamic cities with a vibrant cultural life, fabulous places to eat and exciting locations to visit.
The five times weekly service to the archipelago of Zanzibar has been a longstanding favourite with holidaymakers with its atmosphere and culture. Oman Air also flies five times a week to Dar Es Salaam the largest city and economic capital of Tanzania, and East Africa's second busiest port.