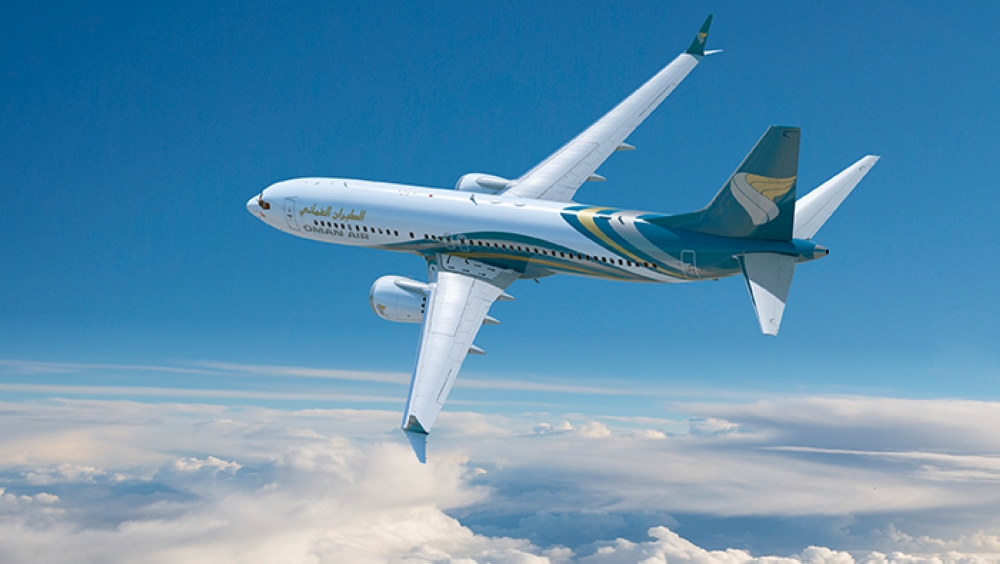 Coming just a couple of weeks after Oman Air first the delivery of its fourth new Boeing 737 MAX 8s, the airline has now announced the arrival of number five to its home hub at Muscat International Airport. 
The 737 MAX family has been designed to offer passengers an enhanced level of performance, with lower per-seat costs and an longer range to open up new destinations in the single-aisle market. The MAX model types provide operators up to 14% improvement over today's most efficient single-aisle airplanes, in addition to the highest efficiency, reliability and passenger comfort.
By the end of this year, Oman Air will be receiving two more Boeing 787-9 Dreamliner, one of which will feature the new First Class product with 8 private suites, 24 Business Class seats and 232 Economy seats.
Furthermore, in 2019, the national carrier of the Sultanate of Oman is slated to receive another nine 737 MAX 8s by the end of next year.
Currently, Oman Air's fleet consists of four Boeing 787-8, four 787-9 Dreamliners, six Airbus 330-300s, four Airbus 330-200s, five Boeing 737-900s, 21 Boeing 737-800s, five 737 MAX and four Embraer 175s. the airline is well on target for its fleet size goal of 70 aircraft, within in the next four years.
Following the launch of new routes to Istanbul and Casablanca in June and July respectively, Oman Air will be launching direct flights from Muscat to Moscow on 30 October and reintroducing flights to the Maldives on 28 October.