Palm Garden Putrajaya: A relaxing oasis in the city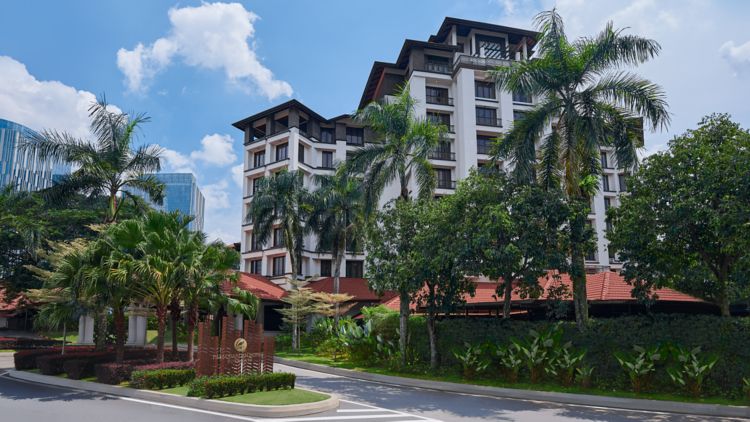 Now is the perfect opportunity to explore the transformation of Palm Garden Putrajaya, which will be undergoing several phases of renovations. Stay with character in this oasis in the city, a place of balance, independent spirit and rich heritage.
The Palm Garden Hotel, which opened in July 1995, is now fully managed by Marriott International as of 20 December 2021 under the premium brand, Tribute Portfolio. This marks Palm Garden Putrajaya as the brand's debut in Malaysia.
Amazing location
Situated within the sprawling 788-acres of IOI Resort City, Palm Garden Putrajaya, a Tribute Portfolio Hotel offers easy access to IOI City Mall, which will be the largest shopping mall in Southeast Asia with the expansion of the new wing by August 2022. The hotel is also close to the prestigious 18-hole Palm Garden Golf Club.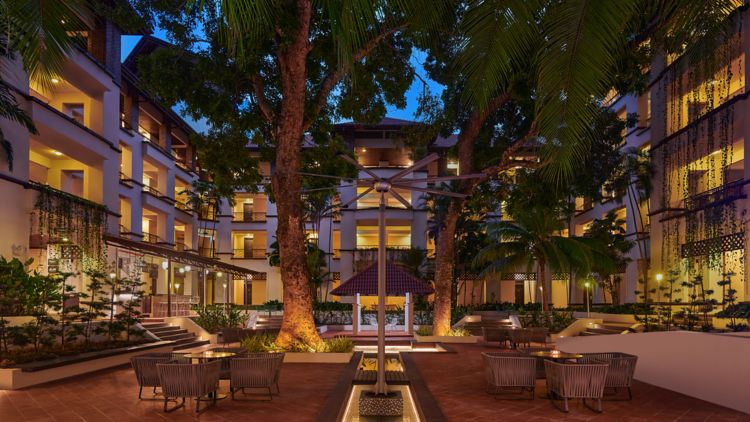 The hotel boasts a convenient location as it is connected to major highways leading to the North and South of Malaysia and is within a 35-minute drive away from the Kuala Lumpur International Airport, making it easily accessible from other regional and international destinations.
Comfortable yet functional guestrooms
The Tribute Portfolio aims to seek out and highlight the true spirit of a destination and creates vibrant social scenes for travellers to enjoy. This will provide travellers with truly authentic experiences, enveloped in the convenience and amazing benefits of being part of the Marriott Bonvoy portfolio.
Palm Garden Putrajaya features 151 well-appointed guestrooms including 14 suites. Each guestroom overlooks the lush greenery of the resort city and is equipped with:
a plush settee,
LCD television,
working desk,
shower,
mini bar fridge,
in-room safe,
iron and ironing board, and
coffee and tea making facilities.
Sip and dine
Enjoy delectable cuisine from the hotel's two signature restaurants and a bar. Palms Café, the all-day dining restaurant serves international cuisine from the restaurant's à-la-carte menu. Aroi Dee, which translates to "good taste," is the hotel's signature Thai restaurant where the resident Thai culinary master presents traditional favourites. Courtyard Bar is the alfresco bar in the open-air courtyard where guests can relax and socialise after a day of exploring the city over cocktails and light bites.
For business and leisure travellers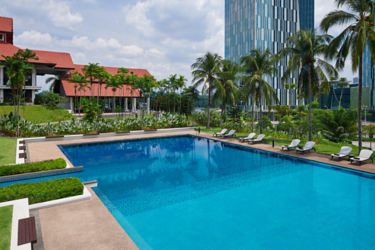 Palm Garden Putrajaya is a resort perfect for all kinds of travellers. Whether you are there for business or leisure, the new Tribute Portfolio hotel offers facilities for your needs and enjoyment. The hotel features two large outdoor swimming pools and a recreation centre that houses a gymnasium and sauna, while the expansive spaces that surround the hotel are dotted with built-in team building obstacle courses, which serve well with corporate events.
Moreover, Palm Garden Putrajaya is an ideal MICE hotel for business and social events. The hotel offers 11 multifunctional event spaces inclusive of a grand ballroom that is over 6,000 square feet and a foyer that offers natural light and connects to a pathway toward the gardens. Rafflesia, the pillar-less grand ballroom mesmerizes with a raindrop inspired chandelier and a built-in stage, which can accommodate up to 500 guests in a theatre setting. For more intimate events, the garden or poolside venue can host up to 100 guests, ideal for picture-perfect weddings.