Paradise Cruises to eliminate use of plastics in Halong Bay
Vietnamese cruise provider, Paradise Cruises, has launched a programme to fight plastic pollution in Halong Bay.
The rise of plastic pollution has long been on the radar. As time goes by, more and more travel companies have been trying to minimise the use of plastics. According to Earth Day Network, the amount of plastic produced in just a year is roughly the same weight as of the entire humanity.
Now to help combat this environmental (or 'humanitarian') concern, the Vietnamese cruise operator has taken the first step in a long-term plan. Earlier this month, the cruise company removed plastic straws from all seven of its luxury cruise ships. Its goal: to eliminate all disposable plastics onboard by the end of the year.
"Without action, nothing changes"
Edgar Cayanan, general manager of Paradise Cruises, said: "Plastic pollution only seems to be getting worse, both globally and right here in Halong Bay. Without action, nothing changes. And things have absolutely got to change."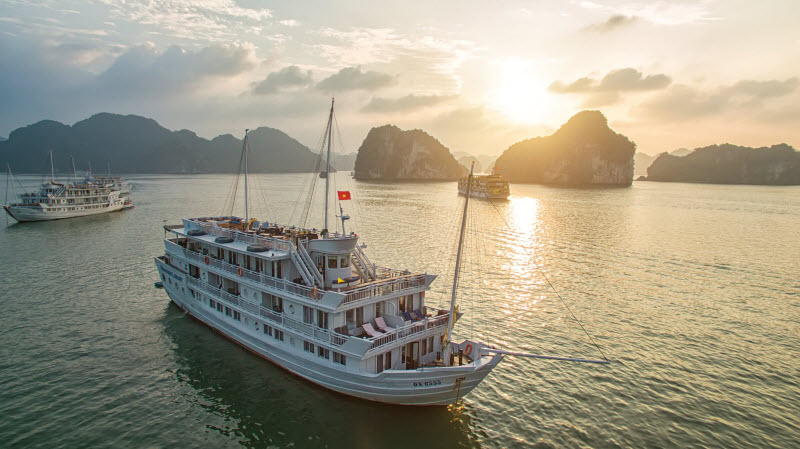 Just like many countries around the world, one of Vietnam's problem is the significant amount of plastic waste. Data recorded by Earth Day Network showed that the country produced more than 1.8 million tonnes of plastic waste last year.
Paradise Cruises believes that removing plastic straws from its cruise ships will make a considerable impact. With 130 cabins in its inventory, the company estimates it will save up to 36,000 straws per year.
As part of the new initiative, passengers of the cruise line are encouraged to help in the effort by bringing a reusable straw with them or simply by not using straws at all.
"A first step, of course, but it's a step we need to take"
Cayanan concluded: "As plastic takes about 200 years to decompose, it poses a great threat to our oceans. A whopping amount is thrown into the water every single day. Not only does it make for an eyesore, it destroys marine life.
"This is just a first step, of course, but it's a step we need to take before we can start talking about real change."