"Kissed by the gentle sea breeze": Phuket Marriott Resort and Spa, Nai Yang Beach GM on the Pearl of the Andaman Sea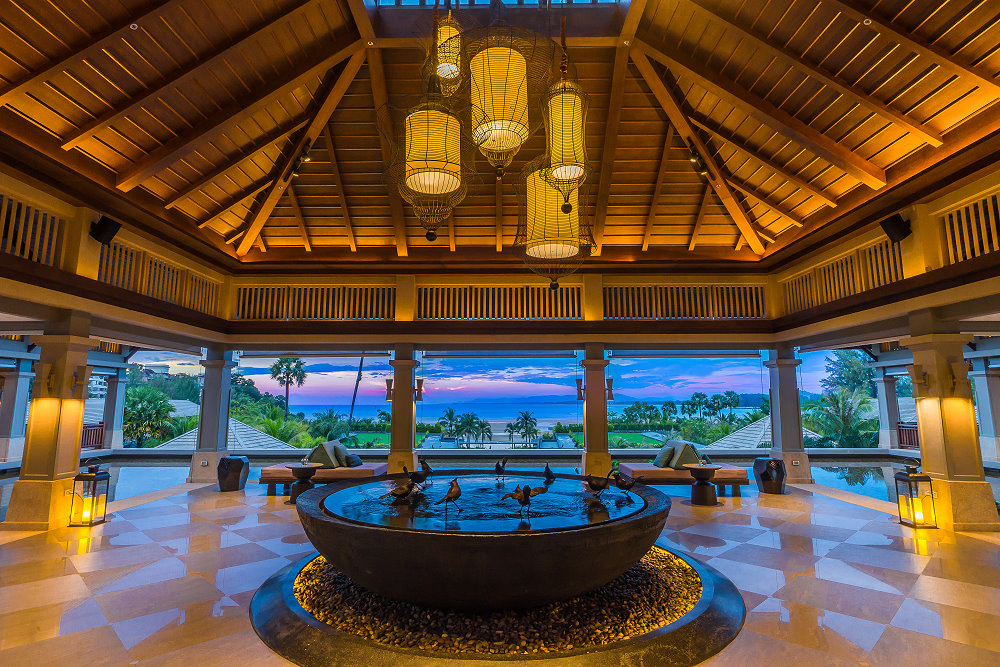 On a glorious April morning, I had had the opportunity to fly down to Thailand's largest island, Phuket, to spend a couple of nights on the sun-drenched tropical idyll as a guest of the spectacularly placed Phuket Marriott Resort and Spa, Nai Yang Beach (watch this space for my full review of this special property) overlooking the Andaman Sea. 
As I swanned around the hotel, delighting in the beachfront location, and the dense jungle — which frames the resort, lending it an almost dreamlike quality where serene luxury meets proterozoic plantlife creating a unique vibe which will linger with me for years to come — I had the opportunity to speak to Gerd Kotlorz, the charismatic GM of Phuket Marriott Resort and Spa, Nai Yang Beach, to discover what sets it apart from the competition, MICE and weddings and a whole lot more.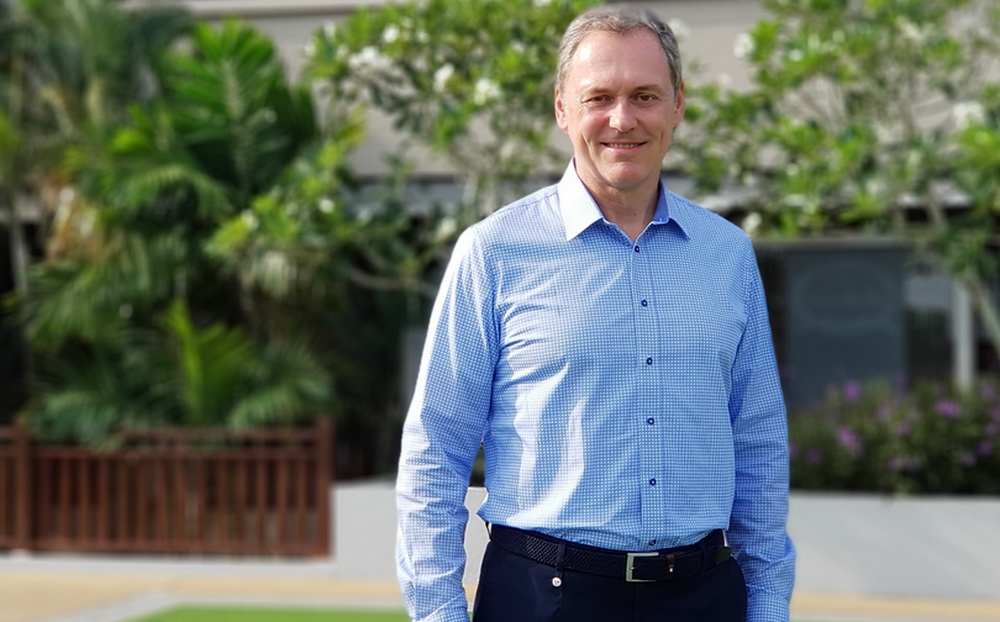 How does the property stand out from the crowd in such a busy market like Phuket?
There are several factors, including our location, our awards and our hospitality.
Our location:
Phuket Marriott Resort and Spa, Nai Yang Beach offers accessible seclusion. We are the only international five-star hotel on the secluded northern stretch of Nai Yang Beach. We have a stretch of private beach surrounded by Sirinath National Park, but we are also just fifteen minutes away from Phuket International Airport. This makes us the ideal destination for quick beachfront breaks and destination weddings, as it allows all guests to travel with ease. We take advantage of our beachfront location with our 15 luxurious pool villas, which are located directly on the sand.
Our awards:
We have won multiple awards for our design and services. These include Thailand's Best Interior Design Hotel, Thailand's Best Wedding Venue and Asia's Best Wedding Venue at the Asia Pacific Property Awards 2018. Most prestigiously, we won the title of Best International Wedding Venue in the world at the International Hotel Awards 2017.
Our hospitality:
We aim to offer "authenticity with a twist of today." Our exceptional service is something we are always proud of; we aim to provide personalized services while inspiring our guests to "Travel Brilliantly," in line with Marriott's global standards.
With our lush landscaped gardens and extensive facilities including restaurants, bars, tropical pools and the Quan Spa, overlooking the golden beach and azure Andaman Sea, Phuket Marriott Resort and Spa, Nai Yang Beach is perfect for every type of stay, from romantic couple's retreats to family vacations and beachfront events, including weddings.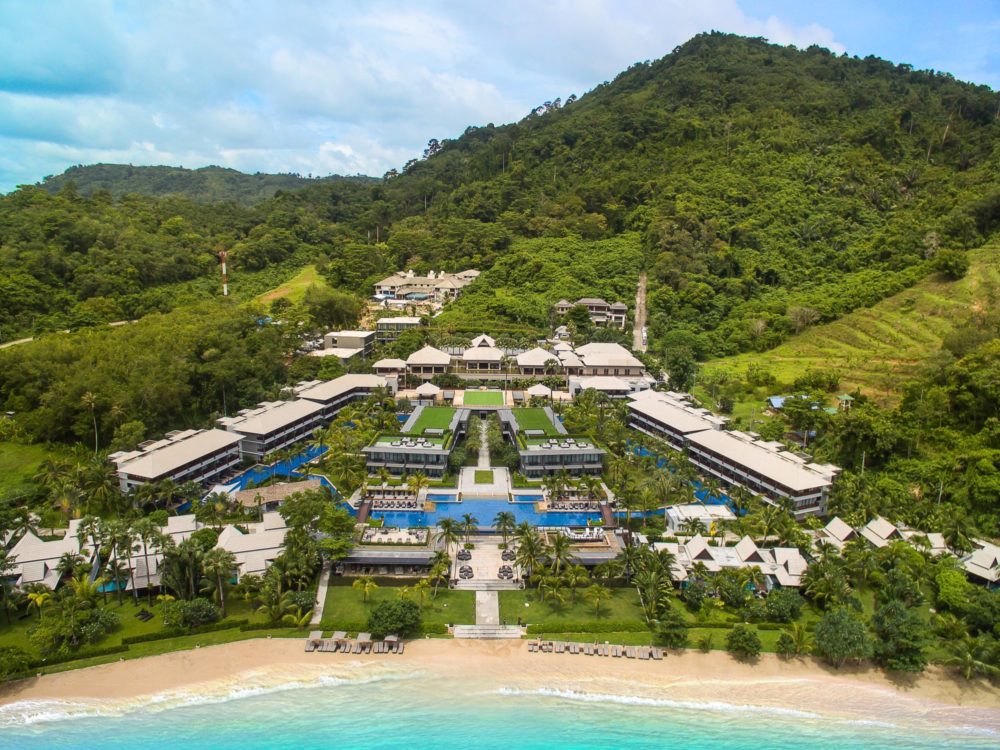 Can you describe, in your own words, the design theme and visual appeal of the location?
Phuket Marriott Resort and Spa, Nai Yang Beach is a stunning low-rise property that combines contemporary style with classical Thai elements to deliver the ultimate beach resort experience. We aim to blend seamlessly into the surrounding landscape, including Sirinath National Park and the Andaman Sea, through semi-alfresco spaces. This allows guests to be kissed by the gentle sea breeze and showcases the authentic beauty and spirit of our destination.
MICE facilities are an important component for hotels and resorts, what kind of facilities do you have for meetings, events and weddings?
We have three meeting rooms and several outdoor spaces, allowing us to host a wide variety of different events, from corporate gatherings to destination weddings.
Our Paksa Sawan Ballroom can host up to 104 guests with a choice of set-up options, while the 56-guest Leelawadee function room and 25-guest Thipmontha Board Room present options for more intimate events. All our indoor function spaces are supported by high-tech audio-visual equipment.
Events are our resort come to life, however, when they are hosted in our idyllic outdoor areas. Beautiful Nai Yang Beach, the Andaman Sea and Sirinath National Park provide the perfect backdrop to any event, especially as the sun sets over the ocean. This stunning scene also creates an amazing setting for event videos and photography. Being a resort destination, we also provide plenty of activities outside the meeting room, including CSR projects and local area activities that all delegates will enjoy.
We work with many local wedding suppliers, including photography, videography, decorations, entertainment and other tailor-made enhancements. Our F&B team can also create a wide choice of catering options, including exquisite alfresco receptions and beachfront dinners.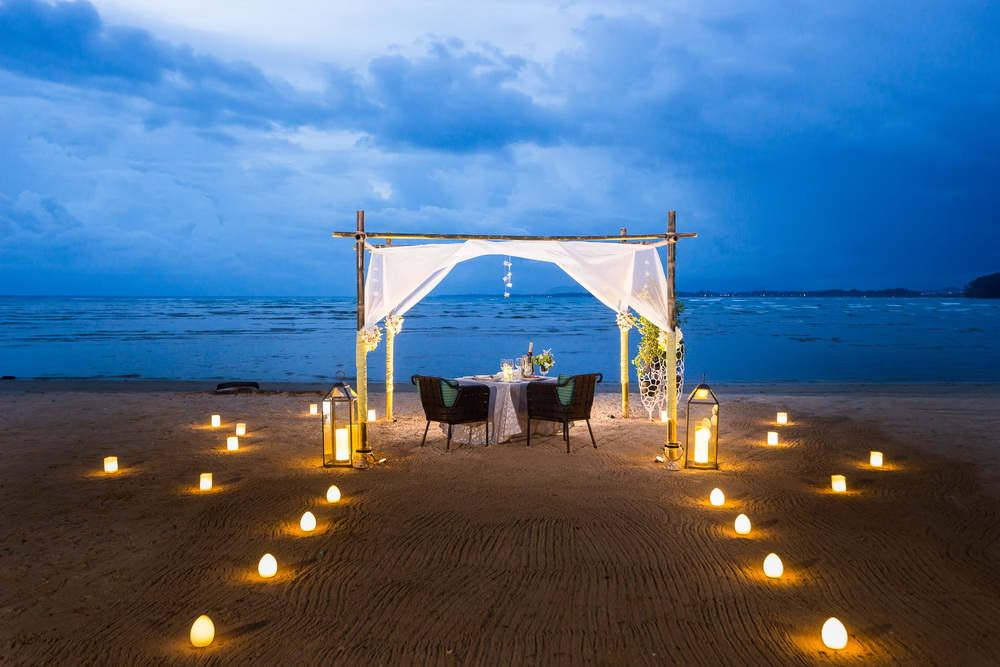 As mentioned earlier, Phuket Marriott Resort and Spa, Nai Yang Beach won the title of Best International Wedding Venue in the world at the International Hotel Awards 2017. To-date, we have hosted 47 weddings, mostly from Thailand, China and Hong Kong. We can host many types of ceremony, including Indian, Chinese, Western and Thai weddings.
And what kind of support do you have in place?
Everything we do at the hotel is underpinned by great teamwork. We provide genuine Thai hospitality and deliver outstanding service and experiences to all guests. There are also technological demands, especially among MICE groups, so we need to be fully equipped with the latest technology and be able to connect our event planners with the best suppliers on the island. Essentially, we want to provide a "one-stop service" for all of our customers.
What is your favourite part of the hotel and why?
The views of Nai Yang Beach and the Andaman Sea from our lobby are hard to beat. It is the first impression guests are greeted with upon arrival and it really helps to relax the mind.
This welcome experience is helped by our Thai herbal drink, "Bugha Anda" – a secret recipe that includes butterfly pea flowers and other healthy leaves. This will open your senses and taste buds, reflecting the enchanting experience that awaits at our resort.
The natural scenery of Nai Yang Beach and Sirinath National Park create the perfect setting for a hideaway holiday, which we hope to enhance with our outstanding service and facilities.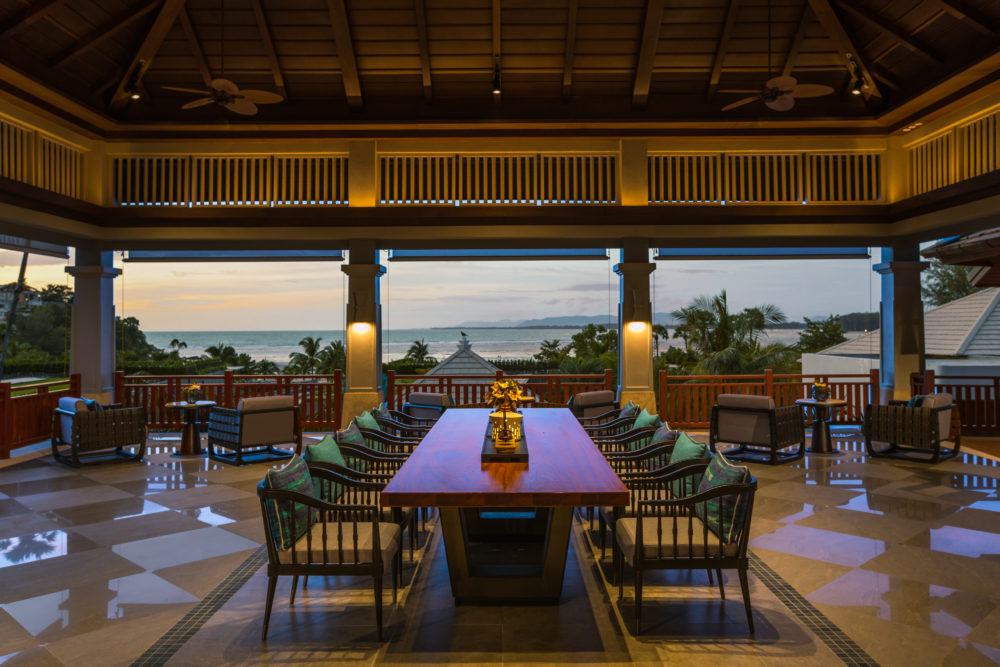 What are your plans for the hotel?
One of our core pillars this year is to be "Doing great in every direction," in according with Marriott International Serve360 campaign. As such, we will be rolling out a series of CSR initiatives this year. For example:
We will continue to participate in a mangrove planting project, which has already helped to plant an incredible 24,000 mangrove saplings across 5.4 hectares of coastal land in Phang Nga province, neighbouring Phuket. We are also taking action to reduce plastic waste, including a campaign to eliminate plastic bags and drinking straws.
The resort has helped to educate local schoolchildren about the important issue of road safety through its Helmet Painting Project – a campaign that will continue in the future, as we aim to save the lives of young people in Phuket and beyond. Finally, we will continue to partner with Thanyapura Health & Sports Resort in Phuket to support local sporting events, including King of the Mountain races, cycling events, triathlons and more.