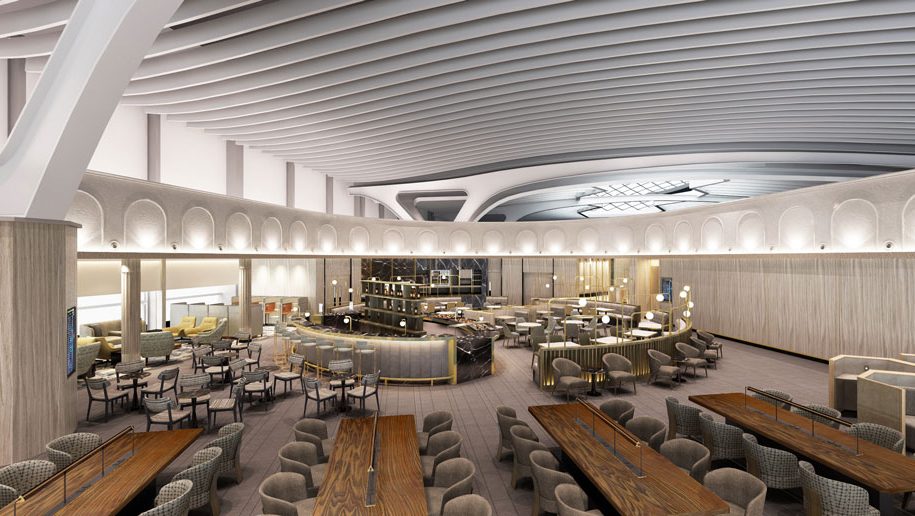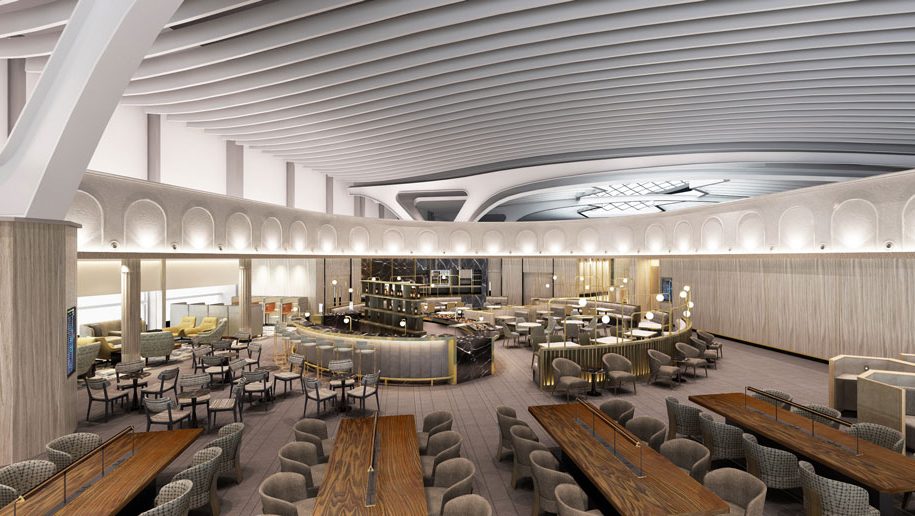 Following the news in November that Plaza Premium had opened its first site within Heathrow T5 (completing a Heathrow flush, with lounges already present in the other three operational terminals), the titan of independent airport lounges has now unveiled its latest location – Rome Fiumicino-Leonardo da Vinci International Airport.
Located within Terminal 3 (Area E), alongside the extra Schengen departures area on the upper level of of the airport, the independent lounge is open to all travellers  whether they are economy or business class fliers and irrespective of airline. And at 1,000 square metres, the space is the group's biggest lounge in Europe!
Open 24 hours a day, the space is finished with polished marble and striking column pillars, in a design reminiscent of classical Rome, to add a sense of place and to reflect local history and culture. Once ensconced, guests can sink into the comfortable honeycomb seating and enjoy a range of tasty morsels from the lounge's live cooking stations or peruse the Plaza buffet and bar.
Facilities
Amenities available include complimentary Wi-Fi, an extensive digital reading library,  TV channels plus ample recharging stations for all electronic devices, not to mention the six shower rooms – the first of their kind in Fiumicino Airport.
Speaking at the grand opening ceremony, Song Hoi-see, founder and chief executive officer of Plaza Premium Group said: "We are very excited to be in Rome and are equally delighted to be in partnership with Aeroporti di Roma.
"Our presence here is key to our growth strategy in Europe"
"Plaza Premium Group has invested a total of approximately €3 million to bring our latest Plaza Premium Lounge to Rome International Airport. This opening marks another milestone for us; apart from this being the largest lounge in our group, our presence here is key to our growth strategy in Europe and we look forward to partner Aeroporti di Roma to provide an enhanced experience for all airport travellers."
"The decision of Plaza Premium Group to open its biggest and most important lounge here at Fiumicino is the result of a strategic synergy between our two companies," said Ugo de Carolis, the chief executive officer of Aeroporti di Roma.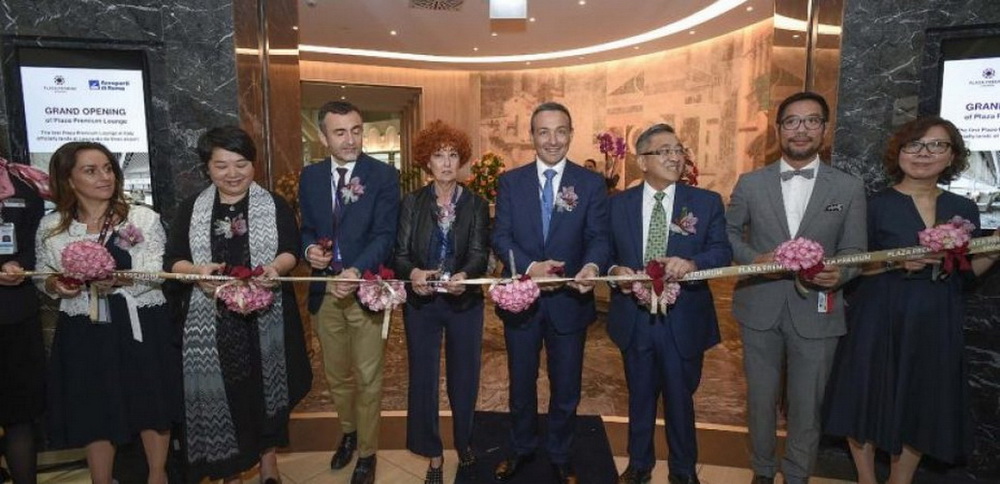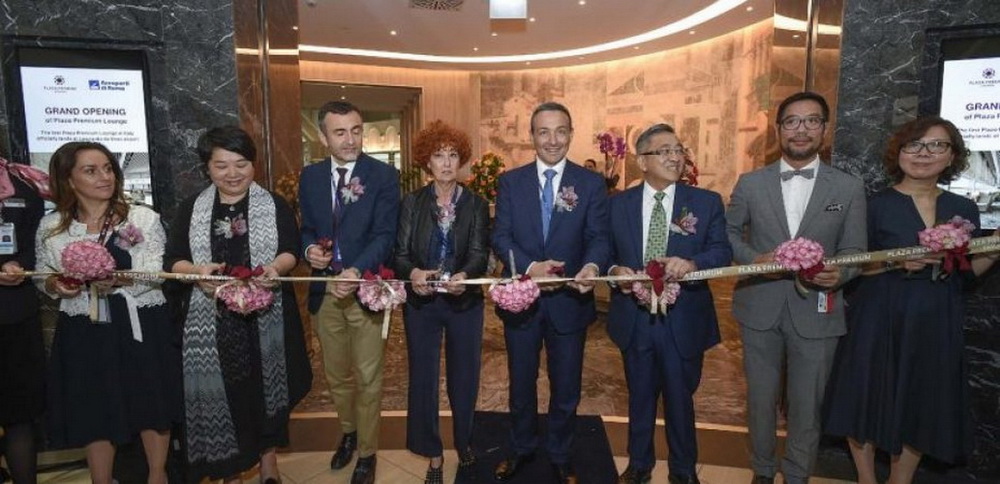 "We have worked together to give the utmost attention to detail and to confirm a standard of service, unique at international levels. Partnerships like these are also possible thanks to the primacy achieved by Aeroporti di Roma in terms of quality, certified by the acknowledgments of ACI World and Skytrax, which have now reached international visibility", he added.
Travellers have the option of pre-booking on the website (plaza-network.com) for two and five hours lounge use packages.  Prices start at €40 for two hours' lounge access including shower.