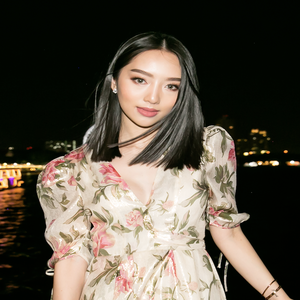 Auekarn Amonkitvanit
Bangkok, Thailand
Full Name:
Auekarn Amonkitvanit
Languages:
Thai
Location:
Bangkok, Thailand
---
Testimonials
Gary Marshall
Co-Founder and Committee member
Auekarn Amonkitvanit was my client
I had the pleasure to work with Khun (Mook) Auekarn during a Campaign that Pruek Cruise did with TravelDailyMedia.com
I was very impressed with her sense of urgency and the consequent speed of delivery and accuracy and most of all; the attention to detail. I have no doubt that Pruek Cruise is in very safe hands with this Sales & Marketing genius.
Keep up the good work Khun Mook.
Sales & Marketing Manager
Pruek Cruise • 62 Rama II Road, Tha Kham, Bang Khun Thian, Bangkok, Thailand
Sep 2019 - Present • 3 years 5 months
---
STAY UPDATED WITH THE LATEST TRAVEL NEWS, JOBS & EVENTS!
Join over 180,000 travel agents, professionals and executives subscribed to our daily newsletter.
You can unsubscribe at any time