Qatar Airways thinks pink this Breast Cancer Awareness Month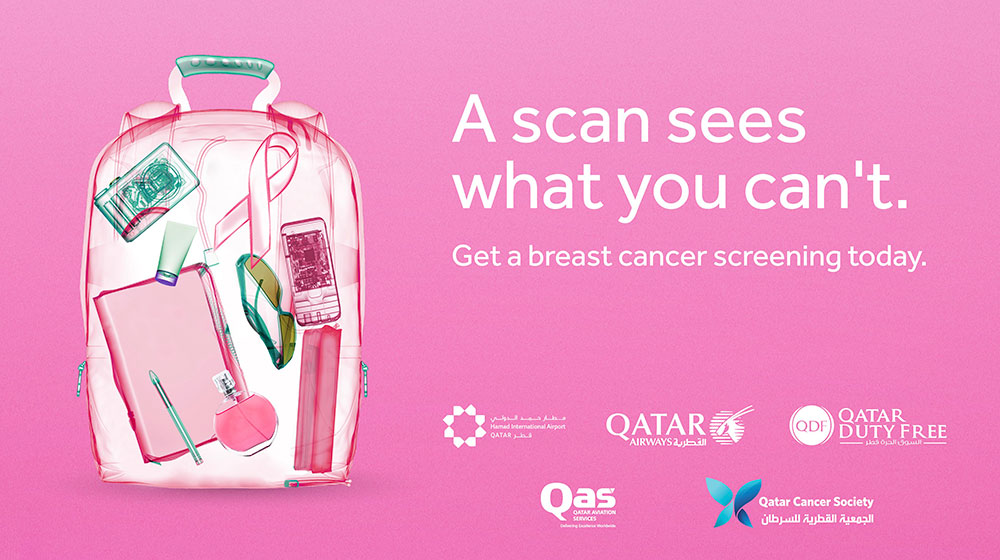 Qatar Airways has joined forces with Hamad International Airport (HIA), Qatar Aviation Services (QAS) and Qatar Duty Free (QDF) to show their united support for Breast Cancer Awareness Month with a series of 'Think Pink' themed events and giveaways throughout the month of October.
Activities for staff will include pink giveaways and a series of lectures from the Qatar Cancer Society (QCS) at HIA, along with awareness workshops, free mammogram screening by qualified medical staff for all eligible employees, and the return of annual Charity Bazaar fundraising events at a variety of Qatar Airways locations.
The airline will also be relaunching a refreshed version of its much-loved pink BRICs amenity kits, containing exclusive products from Italy's Castello Monte Vibiano Vecchio eco-range, for passengers travelling on ultra-long-haul or long-haul flights in first class and business class.
Nabeela Fakhri, senior vice president and executive advisor to the group chief executive at Qatar Airways said: "We are proud to unite with our partners HIA, QAS and QDF to, once again, show our commitment to raising awareness of breast cancer, as well as our support for those affected by it. Education and awareness are key to continuing the tremendous efforts being made across the globe to eradicate this devastating disease."
As part of HIA's month-long 'Think Pink' campaign, airport staff will be inviting breast cancer survivors to talk about their experience, and will be setting up an educational booth offering key messages around the importance of early screening and detection to passengers passing through Qatar Airways home and hub.