Sheraton Grand London Park Lane launches multi-sensory hotel suite
To provide a complete sensory experience, the Five Senses Suite launched by Sheraton Grand London Park Lane appeals to sight, sound, smell, taste and touch. The special suite was created based on scientific research, which found that these elements can provide guests with a more enjoyable stay. It was created with a behavioural scientist and psychologist, introducing items which have been found to be conducive to a happy state, marked by an increased release of endorphins.
"An added guaranteed boost of contentment"
Justin Pinchbeck, the general manager of the hotel, said: "Sheraton Grand London Park Lane has gone above and beyond for its guests for 90 years and with the creation of London's Five Senses Suite, we are now offering our guests an even more memorable experience. This new offering absolutely elevates our five-star service to the next level and encourages guests to make the most out of their stay with us with an added guaranteed boost of contentment."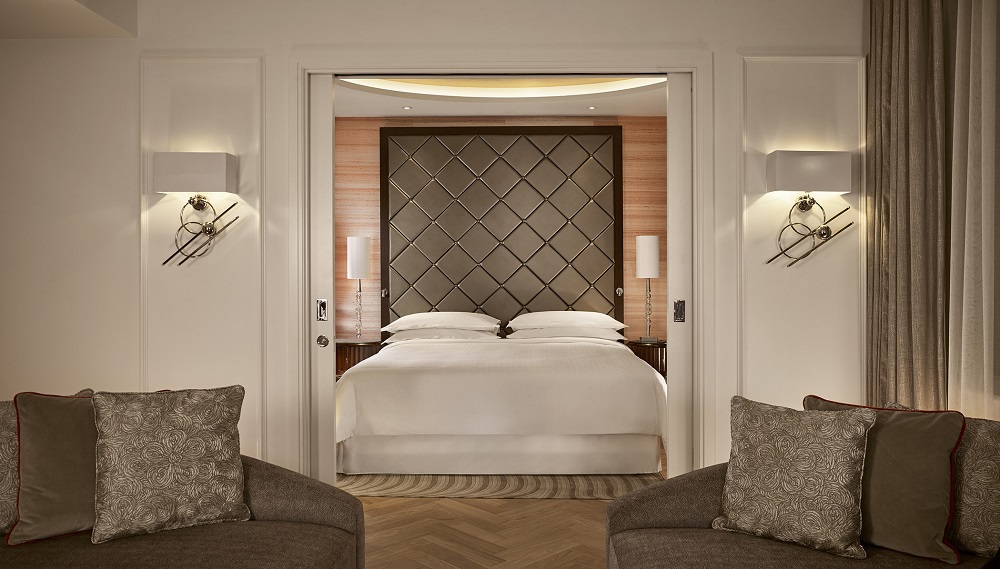 Through a three-layered research which included questioning, facial coding and heart monitoring, it was revealed that the sound of jazz made 3 out of 4 respondents feel happy and positive, while soft fluffy towels induced feelings of contentment in 98% of the respondents.
Other findings showed that the colour green was one of the most smile-inducing sights, with an image of flowers making 72% feel content. Bubbles and fresh fruit encouraged the highest release of endorphins during a taste test, and when it comes to smell, the fresh scent of the ocean came out top with 79% of respondents reporting feeling uplifted. Lavender was a close second of the scents, producing 1.3 smiles per person on average.
As a result, the multi-sensory hotel experience includes a dedicated Five Senses Concierge who will greet guests on arrival; a choice between smile-inducing aromas; a glass of their preferred drink and jazz music through a vintage record player. Furthermore, guests will receive a curated Extra Dose of Happiness Menu offering experiences such as an in-suite Happy Hour complete with cocktails served by a private mixologist, a packing and unpacking service and a personal bath butler.