Shopping is chief out-going of Chinese tourists
Trip.com Group and UnionPay International have published the "2019 Chinese Outbound Travel Consumption Report". The report provides insights into the cross-border travel consumption trends of Chinese travellers. And shopping leads the way.
According to the report from the State Administration of Foreign Exchange, Chinese nationals made more outbound travel expenditures than travellers from any other country, with total consumption reaching USD 127.5 billion.
Online Travel Agencies (OTA) and UnionPay banks are the dominant tools for Chinese travellers for their overseas trips.
In 2019, the outbound travel products purchased by Chinese nationals covered 158 countries, 17% growth year-over-year.
According to the statistics by UnionPay International, the top ten sources in China in terms of outbound travellers who spent the most were Guangdong, Shanghai, Beijing, Jiangsu, Zhejiang, Sichuan, Hubei, Shandong, Fujian and Liaoning.
Retail
Shopping remained at the top of Chinese outbound travellers' expenditure categories, but the consumption by Chinese travellers are increasingly diversified, with other top categories including catering, accommodation, tour guides, places of interests, performances, transportation, local entertainment activities, self-driving and cruise.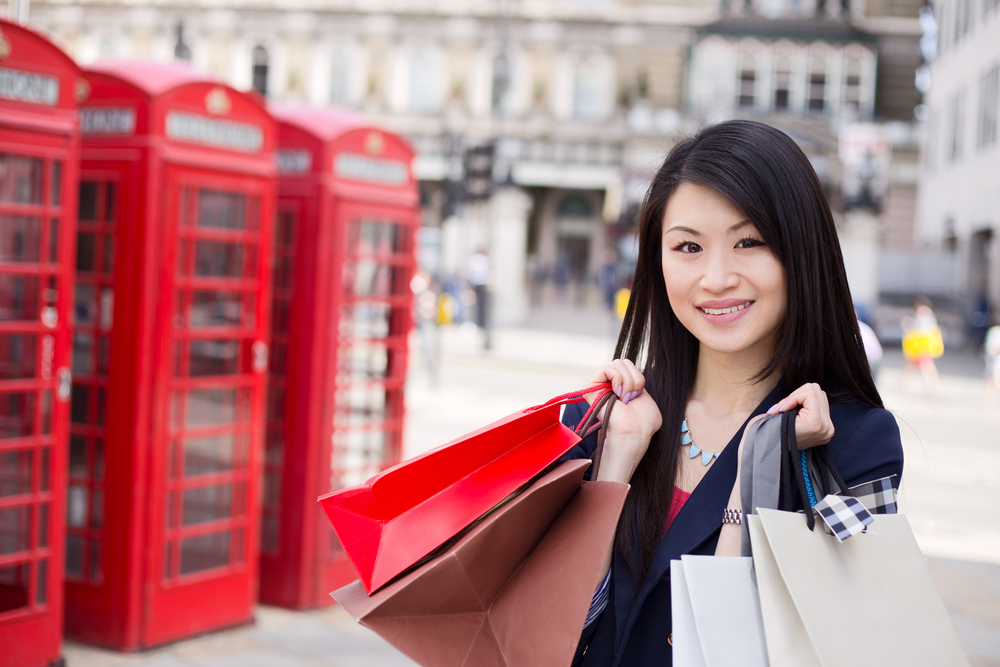 Top 10 overseas shopping destinations for Chinese travellers in 2019 were Japan, UAE, United Kingdom, France, Singapore, United States, Spain, South Korea, Italy and Australia.
Female outbound travellers were more enthusiastic about shopping during their overseas trips, accounting for 55% of the total outbound travellers who shopped; however, the average shopping expenditure per capita by their male counterparts was 1.15 times more. More female travellers sought bargains and discounts when they travelled overseas, with 64% of the coupons on Trip.com Group's shopping channel obtained by females.
According to the report, the total shopping spending by the generation born in the 1980s ranked at the top, and the generation born in 2000 started travelling and shopping aboard.