Thai Vietjet hosts 'Sky Career Festival 2022'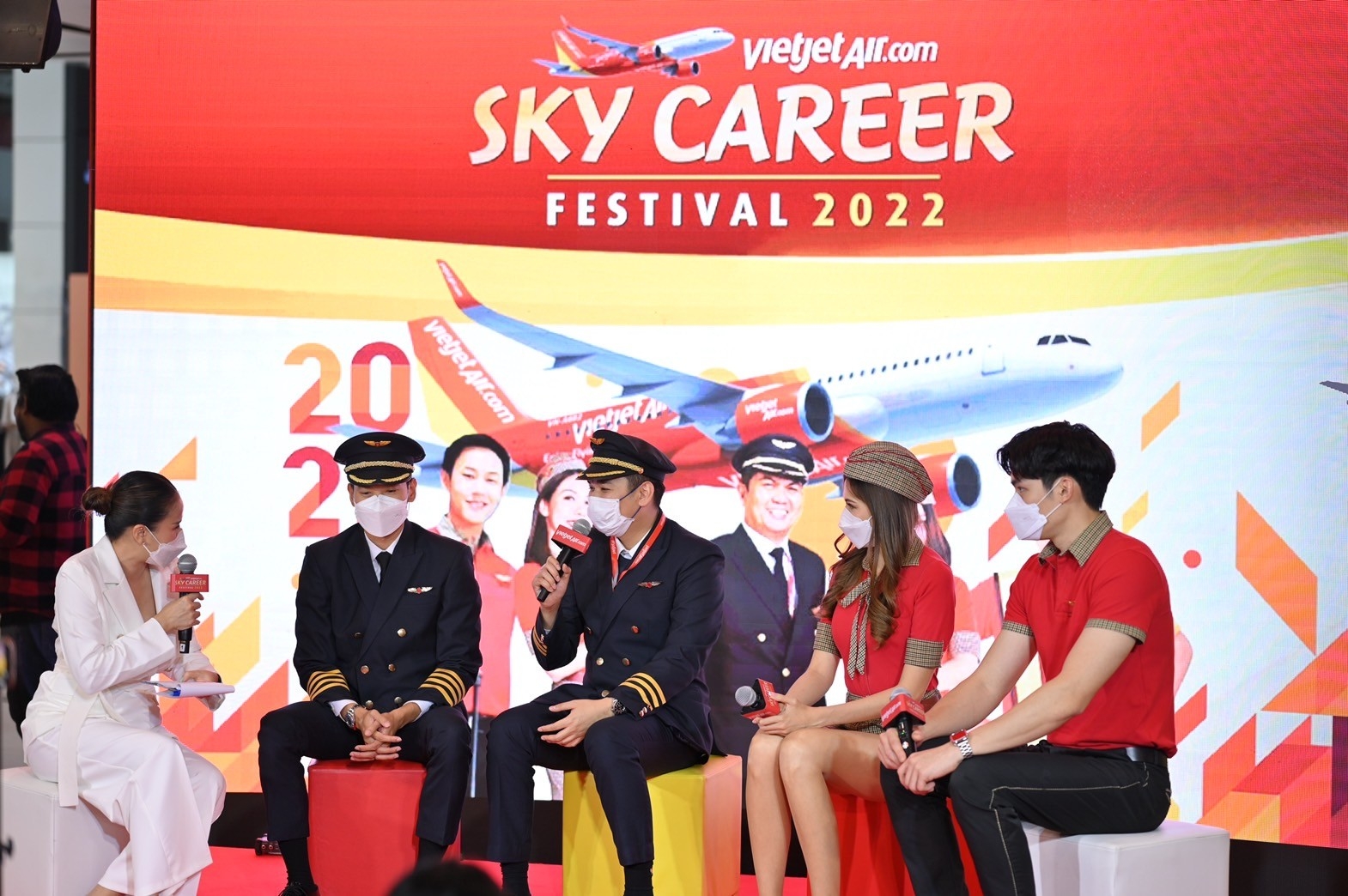 For the first time in two years since the pandemic disrupted physical activities, Thai Vietjet hosted its annual "Sky Career Festival 2022" in the new normal yet more intimate way. To align with Thai Vietjet's fleet and flight network expansion while global tourism is recovering continuously, the airline is recruiting new talents to be part of its fun and friendly yet professional team during the 'Sky Career Festival 2022'.
Furthermore, during the event, participants got the chance to explore various career opportunities at Thai Vietjet, and learn helpful information from airline professionals for different fields of work and career paths in the aviation industry.
Many activities were witnessed at the event to help the participants to get familiar with the airline's jobs as a pilot, cabin crew, engineer, safety, ground service, etc. Woranate Laprabang, Thai Vietjet's CEO, said: "Since Thai Vietjet has expanded its fleets and flights continuously, the airline needs manpower to grow. This event was aimed at providing more opportunities for the young generation who dream of having a chance to work in the aviation industry, as well as share comprehensive information from airline professionals."
The Sky Career Festival is Thai Vietjet's annual event since 2018, and it continues to provide participants more opportunities to develop their career paths in a multinational working environment not only in Thailand but also in the overall region,