Enter the bizarre world of Lambana where Filipino folklore is front and centre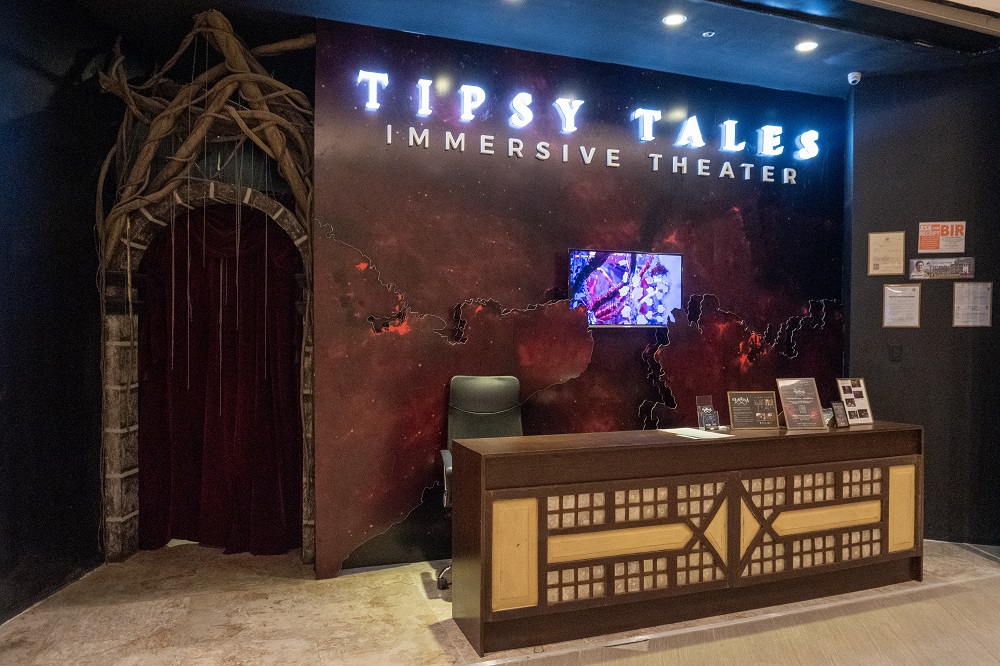 There's a new attraction in Manila. Think of horror house, escape room, and stage play combined. If you love "Choose Your Own Adventure" books or Dungeons and Dragons as a kid, you will flip in Tipsy Tale's production of Lambana.
Tipsy Tales is an immersive theatre experience and their debut production is dedicated to Filipino Folklore starring Philippine mythological creatures like kapre, nuno and sirena.  In Philippine mythology, Lambana is a Filipino term for a finger-sized forest nymph that looks like Tinkerbell.
The story opens with you entering the room of what can be best described as traditional, Spanish colonial house. After a lights out, here comes Lola Mila – a quintessential Filipino grandmother that loves to tell folktales to her grandchildren. Yes, your adventure kicks off as you play the role of Lola Mila's grandchild visiting her.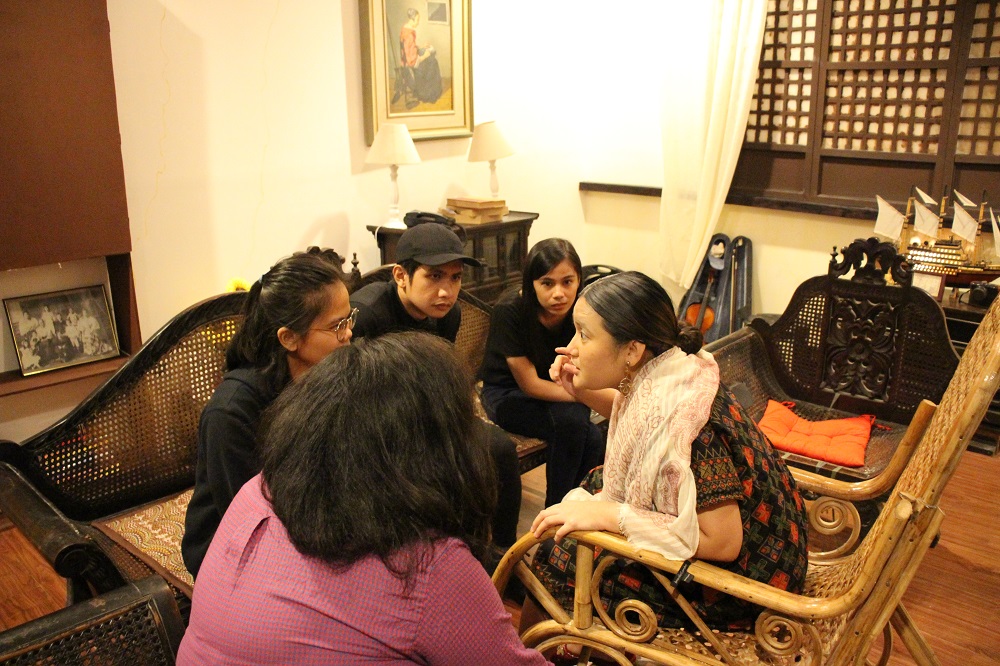 In Lambana, you are not a spectator, you are the hero (or the villain) of the story. The story unfolds based on your decisions. Each guest also has a unique experience and the ending depends on one's choices. Therefore, even if you see the production many times, you are not guaranteed the same ending.
Each production can accommodate 15 guests and runs for 1 hour and 15 minutes. The cast can do the production in English or Filipino, so foreigners can dive into the realm of Filipino folklore.
Creating moments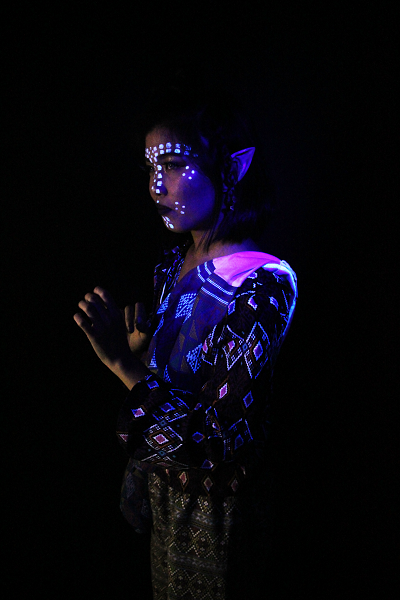 Tipsy Tales is a brainchild of Quina Baterna and Wayne Yeang in October 2017. Quina is a former management trainee of a telco in the Philippines. She was also a freelance marketer, designer and voice and improv actor, while Wayne was a former management consultant. The two met at the Harvard Conference for Asian and International Relations 2014 in Boston as students. They reconnected years later and became co-founders interested in building a company that created innovative entertainment that would allow people to have unforgettable memories with family and friends.
The two created Tipsy Tales as a different take on theatre play. In a traditional theatre production, the audience sits down and watch the characters. In Lambana, you are part of the cast and the story relies on you. "We believe that remarkable experiences make life worth living. We wanted to create immersive entertainment that reminds people of the power of the narratives they create for themselves in and out of our experiences. We create moments that let people slow down, be present with their loved ones, and talk to them for hours afterwards," Baterna told me in an exclusive interview.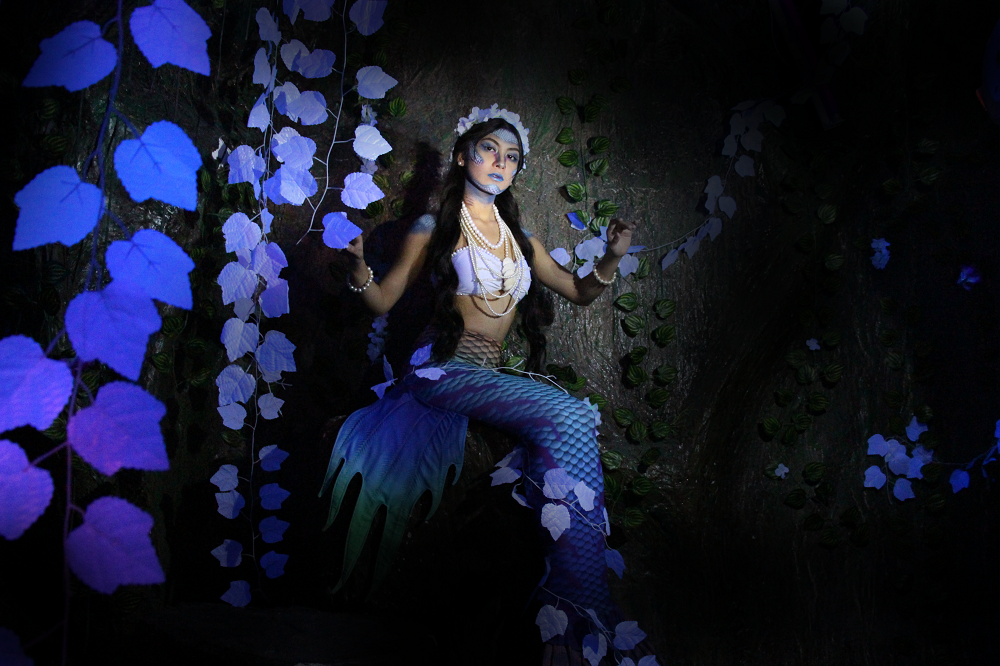 Calling back to the nostalgia of life before the internet, Tipsy Tales creates moments that ask people to put away their phones, slow down, be present and suspend disbelief as they create characters for themselves in the worlds they create. They remind their audiences that the narratives they create for themselves are always changing and that the choices they make impact their stories in and out of the experience.
Regular ticket prices are sold at PHP 2000 (USD 39). While walk-ins are accepted, it is best to purchase the tickets beforehand to secure your spot. Children below 12 are permitted to enter as long as they are accompanied by a legal guardian and inform the company at least a day before.
What's next?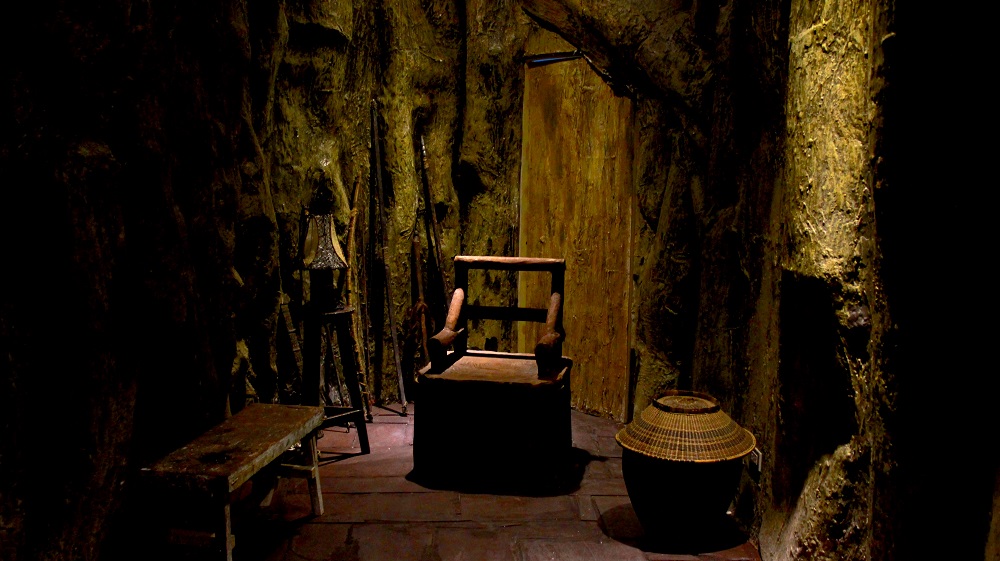 What I love about Lambana is their attention to detail. Every room you enter in your adventure is based on the home of mythological creatures. For example, the nuno's house looks like an underground tunnel as locals believed it lives in termite mounds. Even the entrance of the theatre is made to look like a Balete tree or strangling figs with vine-like hanging roots, which Filipinos believed as the dwelling places for supernatural beings.
There is also a psychological assessment involved in this. Actors assess the guests and separate them into different rooms to embark on their own journeys. The cast also simulated various endings practicing with a fake audience.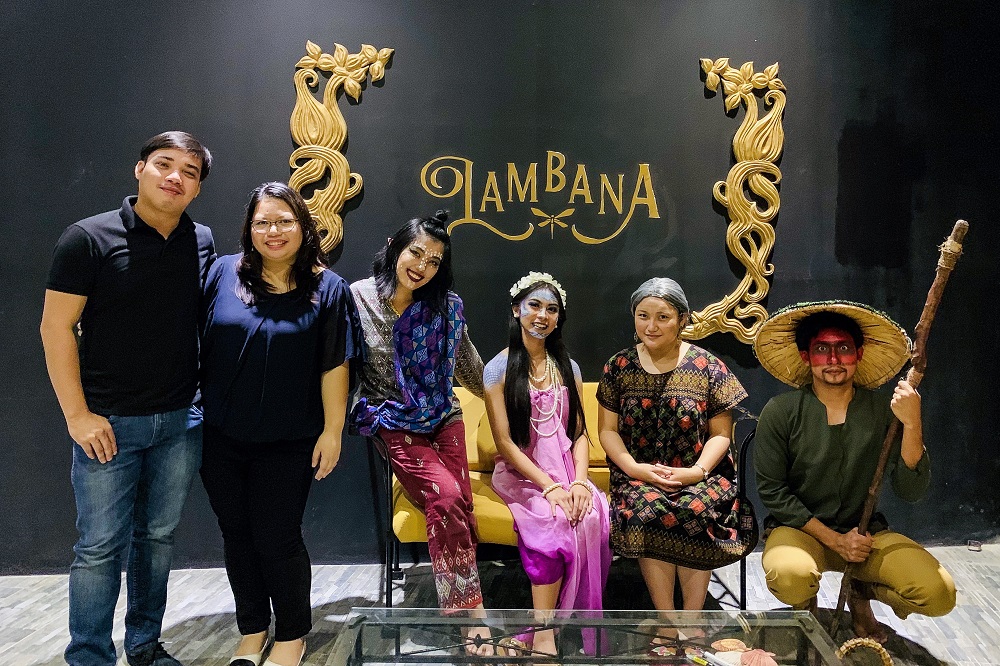 The actors are quick-witted with their response to the guests' reactions. The cast revealed to me that they studied Philippine mythology to fully understand their characters and learn their actions and mannerisms. Moreover, they keep a straight face and stay in character no matter how scared or rude the guests are.
Tipsy Tales is already cooking its next production called Dalaket, "an alcohol-based murder mystery and live-action role play about the aristocratic dark creatures of Visayan Folklore. It's our first adults-only experience and will be a lot darker and sexier than Lambana," Baterna said. Think of Agatha Christie's adrenaline-fueled crime stories laced with Stephen King's fearsome tales.