Top 5 dive sites in Tahiti Islands
Divers come from all over the world to experience the warm waters that surround The Islands of Tahiti, which teem with life from adorable clownfish and magnificent sharks to awe-inspiring humpback whales.
There are dozens of unique dive sites around each atoll with expert certified diving operators curating the best experience possible. Regular encounters include manta rays whose gigantic wingspan eclipses the passing diver, schools of dolphin dancing along the surf, sharks at every turn and in the Austral Islands, humpback whales thrill lucky spectators.
The Marado, Tahiti
Located off Tahiti island, this is a typical dive spot perfect for intermediate divers with a depth of 20-35m. The dive starts off at the edge of a sheer wall before it plunges into the depth of the blue underworld. Divers can expect to see an array of marine life including; nudibranches, Napoleon wrasse, blacktip reef sharks, manta ray, trevallies and snappers.
The Mounts of Ceran, Taha'a
Known to be one of the islands most beautiful dive sites, this is one for the advanced diver. The water is so clear here divers can stop just off a ridge and observe the fish up to 15m below. Divers are guaranteed to spot white tip reef sharks, angelfish, marbled groupers and Napoleon wrasse.
Taotai, Moorea
Taotai has a sloping reef with a number of valleys, ravines and chasms. Home to a lot of coral and an abundance of smaller fish this is the dive site where the famous giant Napoleon wrasse called JoJo lives. Local dive instructors will point her out, she is over a meter long and playful with divers.
Tupitipiti, Bora Bora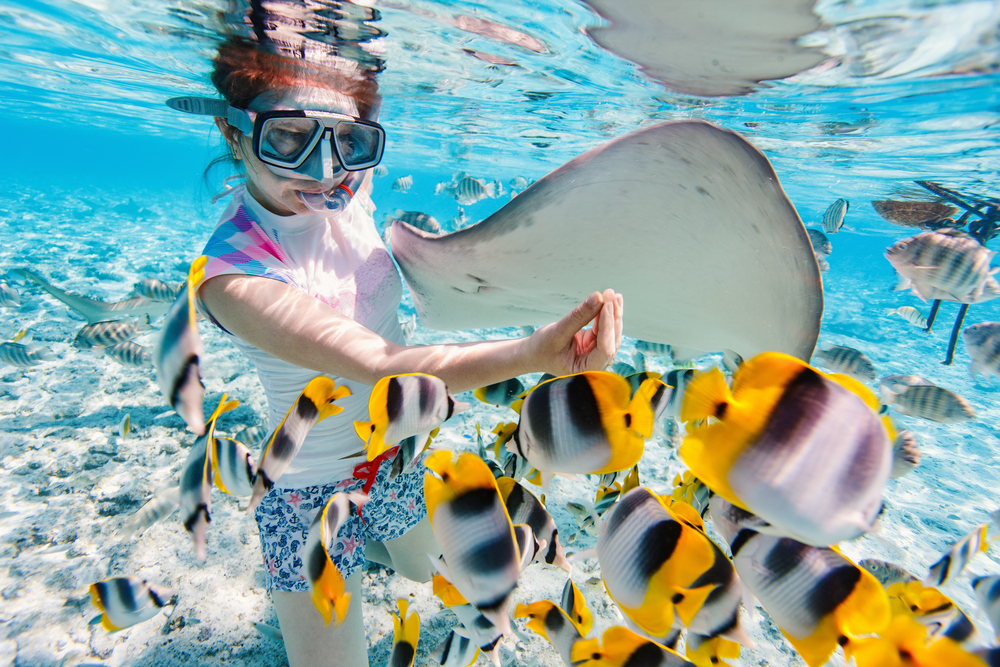 Tupitipiti is the perfect spot for keen divers, the site is situated a longboat trip south of Motu Piti Aau offering a spectacular dive with an enormous reef filled with caves, overhangs and swim throughs. This dive it less about the marine wildlife, due to the patrolling white-tipped reef shark, and more about stunning blue, red, green and orange coral branches. It is the ideal spot for photographers looking to catch the interesting underwater terrain.
Tiputa Pass, Rangiroa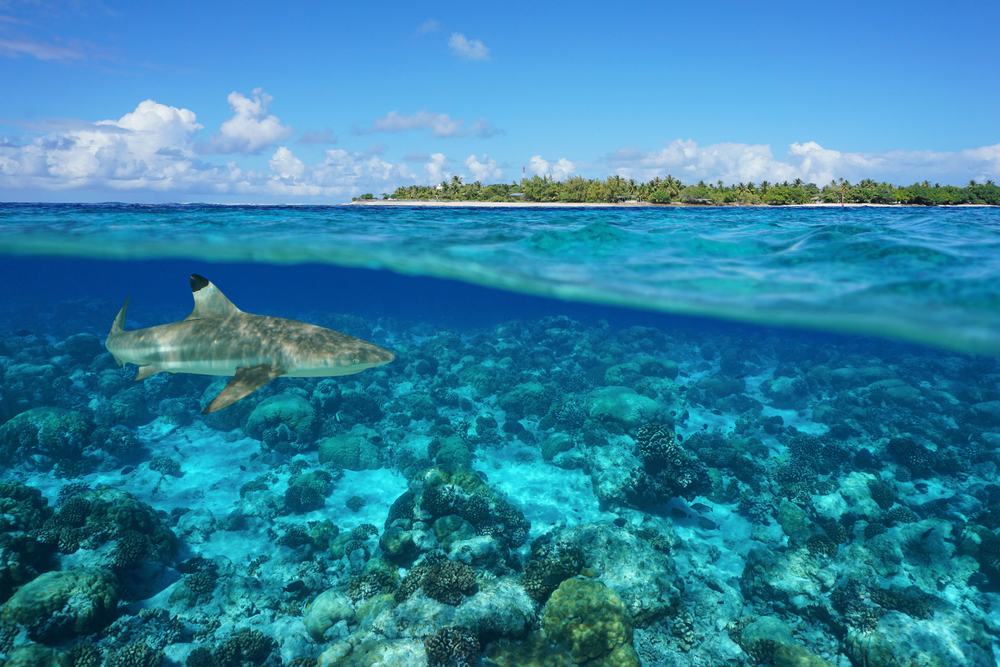 The Tiputa Pass is the dream dive spot for shark fanatics, located just off the shore of Rangiroa, it is home to a shark cave 35m below sea level. Hordes of grey reef sharks pass through the cave due to fast currents. Structures in the cave shelters divers from the powerful tides allowing them to see this spectacular marine life movement.