Travel Tech 4 Good announces winners of start-up initiative in Cairo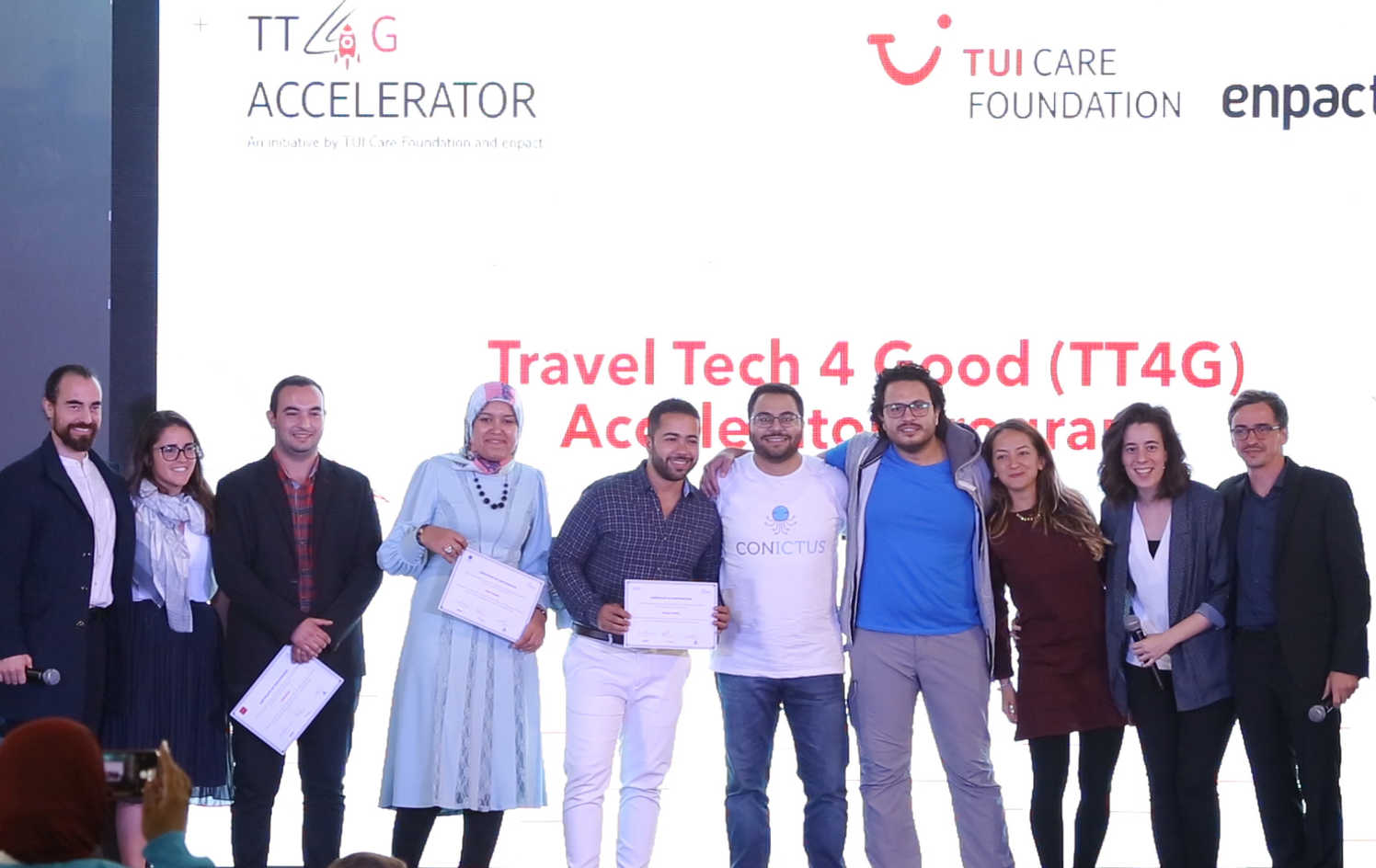 Halla Travel and Blue Odysea are the winners of the Travel Tech 4 Good start-up initiative for the tourism sector in Egypt. It was launched jointly by the TUI Care Foundation and Berlin-based NGO enpact.
Halla Travel is an online platform working with small agencies across Egypt, providing them with better access to customers. This creates jobs whilst strengthening little-known destinations in Egypt. Blue Odysea develops an online platform for sustainable and regenerative travel experiences. Holiday experiences such as free diving or yoga retreats offer great opportunities for growth and further diversify in the country's holiday experiences.
By announcing the winners after three months, the TUI Care Foundation and enpact successfully completed the Egyptian chapter of the initiative. The partnership fosters entrepreneurship and empowers young founders with access to support services and expertise, in order to boost small businesses in the field of travel and tourism with a focus on social impact and sustainability.
Amir Abdallah, founder and CEO of Halla Travel said: "The initiative helped me to understand and increase the positive impact that my idea has on people's lives."
Backbone of social change.
Over the last three months, the TUI Care Foundation in partnership with enpact, supported by the UN World Tourism Organisation (UNWTO), implemented this mentoring programme to boost visionary entrepreneurs in Egypt's tourism sector.
Dagmar Wöhrl, member of TUI Care Foundation's board of trustees, said: "Entrepreneurs have always been the backbone of social change, sustainable development and innovation. It's been inspiring to see how much personal and professional progress these visionary Egyptians made in only 12 weeks."
Supported by the UNWTO, Halla Travel has been invited to attend the second Global Start-up Competition of UNWTO, which takes place as part of the International Tourism Fair in Madrid in early 2020.
Furthermore, the Travel Tech 4 Good initiative is expanding to East Africa in early 2020. The call for participation will be published soon.