A smarter way to site-see: Now offered by Vidi Guides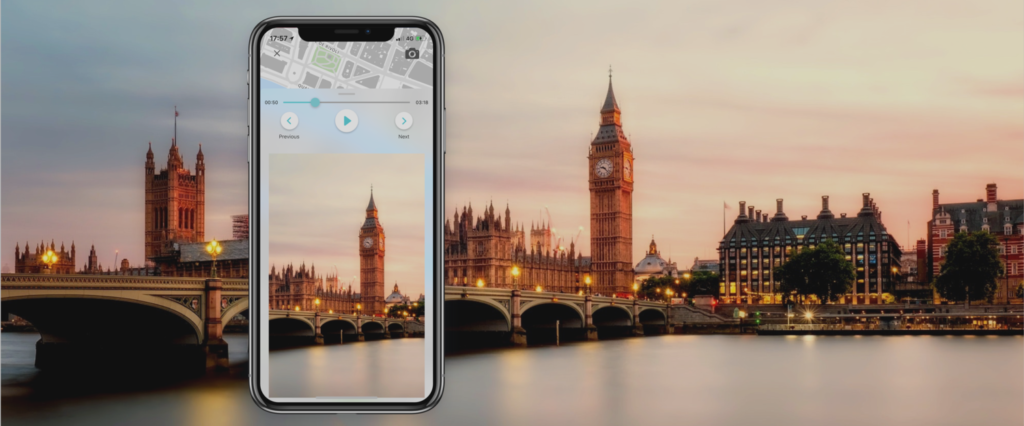 Vidi Guides founder and CEO Marius Nigond was travelling to Peru two years ago and visited a number of amazing sites. "I was visiting all these amazing sites, and wanted to learn more about them. But I didn't have the money to pay for a tour guide each time, the information on my guide book was limited, and Wikipedia (when internet worked), wasn't exactly the most immersive way to sight-see or the most credible of information sources," he tells me.
He then had an epiphany that problem was omnipresent. He said that no matter where the tourist destination is, there are tourists clumsily walking around with guide books, reading information from Wikipedia, but not really discovering as much as they could about the places they visit.
"A smarter way to site-see"
75% of Millennials rely on Wikipedia or Google as their source of information, but these are not designed for sightseeing. How do you filter the information they hold?
"I strongly believe there has to be a smarter way to site-see, one that allows tourists to discover more about the places they visit. One that lets them focus on the sites, not their screens, and have access to good quality, engaging site-seeing information."
"This is why we've built Vidi Guides– an audio-guide smartphone app, tailored to a new generation of travellers. It provides great, engaging audio content, efficient Geo-localised routes and a seamless user experience," Nigond says.
How does it work?
Millennial travellers often travel spontaneously with no plan or itinerary. The younger generation loves to wing it or DIY their travel plans often using social media for inspiration. Millennials also favour adventure trips that they can learn something from. According to the Booking.com, over half (56%) of global travellers agree that travelling has taught them invaluable life skills, and predicts that there will be a rise in people's desire to learn something while travelling.
Vidi Guides is an audio guide app that allows travellers to download tours that can be used offline. It is equipped with a map-based interface, complete with a route and a geo-localised dot. Therefore, tourists can easily find their way to tourist spots without leaving the app.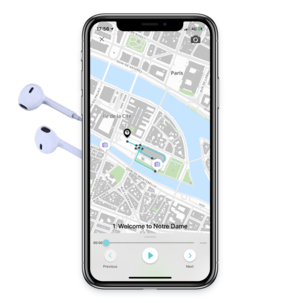 I tried the app myself and saw that the tour route lists tourist spots within walking distance, usually a little over a kilometre. Each guide is not longer than a song in your playlist, which is around three to five minutes long, making sure the whole tour is within 30-45 minutes. The guide is nothing like the traditional guides stating dry facts, but high on trivia and not-so- commonly known facts about the attractions.
"We use top historians to create the content. Professional voiceover actors are used to bring it to life. We'll not only show you the essentials, but we'll also take you off the beaten track and show you places most tourists, and sometimes locals, overlook," Nigond boasts in the exclusive interview with TD Media.
Since the app is geared for Millennials, it shows the best angle to capture the perfect Instagram photo.
The app is available in iOS App Store and Google Play Store for free. The first tour is also free, and if you liked the free tour, you can download other tours for a very affordable price for EUR 3.50
More tours in more cities
Currently, Vidi Guides list tours in London and Paris. However, Nigond confirms that adding more tours is in the pipeline. "Absolutely! But first we want to really make sure that we have a great offer for Paris and London. We're looking at developing more thematic, off-the-beaten-track tours – for example, we have just launched a great tour of Père Lachaise cemetery in Paris. We'll have more of these kinds of tours coming in the coming months," he says.
"Rome is in the pipeline"
He adds that "once that's done, we'll be expanding to other European cities. Rome is in the pipeline, as well as a few smaller European capitals."
Nigond added that the long term vision has remained unchanged since the conception of the project– to empower people to discover more when they visit sites. The long term goal is to cover as many worldwide sites as possible, providing visitors with access to high quality audio and multi-media content.
"We want to provide the best experience"
"It's crazy to think that people still walk around with paper guide books, and that no digital solution better than Wikipedia exists in the site-seeing space. This is what we want to disrupt, and we want to provide the best experience in this space," Nigond says.
Empowering travel businesses
Given the initial success of the product, and the quality of the Vidi Guides tours, the start-up has been approached by a number of businesses who are interested in using Vidi Guides' services and platform to host their tours.  Experience is everything these days, and sites are under increased pressure to improve their visitor experience. With Vidi Guides, visitors can be engaged throughout their visit, the sites are brought to life, the stories are told in an impactful way.
"Engage with your clients"
Due to increasing inquiries from cultural sites, towns, regions, even museums, Vidi Guides created a B2B offer whereby it partners with companies to create amazing audio experiences for them and host it on the Vidi Guides platform.
Vidi Guides has a team of writers and voice-over actors. This means that Vidi Guides can easily edit or modify a tour, and upload it again within hours.
Nigond says, "no matter what sort of company you are (cultural site, hotel, airline)– if you're in the travel space, you're likely to be looking for ways to engage with your clients, and provide them with a better travel experience. This is what we offer."