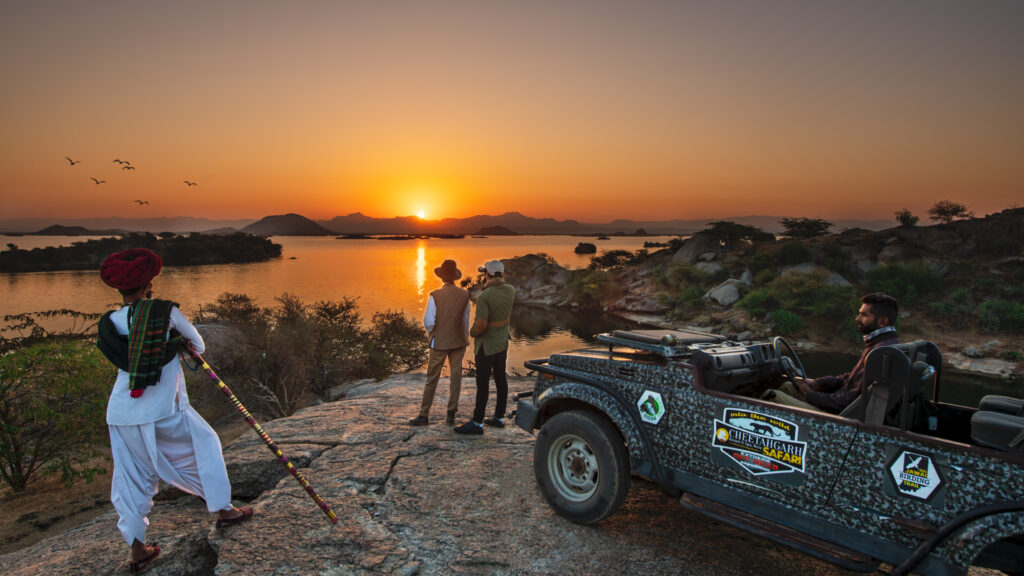 A part of the WelcomHeritage's boutique collection of properties, WelcomHeritage Cheetahgarh  Resort & Spa has been awarded TripAdvisors Travellers' Choice 2023 'Certificate of Excellence'. Showcasing authentic  experiences of Bera in rural Rajasthan, popularly known as the Land of the Leopard and the Shepherds, in the ambience  and services of a 5-star hotel, the young Resort & Spa has already carved a niche in the travel diaries.
Set within 20 acres of wilderness with a tranquil lake within the premise, guided birding walks and expert-led safaris begin  within the resort itself. "Guests often spot leopards laze or walk across the boulders in the distance, from the luxuries of  their private balconies", adds Karan Bakshi, the General Manager. The resort features 20 stylish, well-appointed chalets  and tents, including family villas with a private pool and the region's largest 2 bedroom luxury tents.
All modern luxuries of  a large swimming pool, a fitness centre and a rejuvenating Spa with new-age and ancient healing treatments along with  carefully curated dining experiences are offered. Guests can also go for the signature Rabari village walks, rock climbing,  trekking, cycling and archery as well as excursions to the popular sites around the region. The Resort is perfect for a  relaxing getaway, solo or with family, with a flavour of real understanding of Rabari culture and Bera's flora and fauna.
WelcomHeritage Cheetahgarh Resort & Spa is ecologically sensitive and sustainably operated. Besides following best  practices of rainwater harvesting, waste management and rewilding, the resort is committed towards community  empowerment through hiring locally, supporting local enterprise to service the needs of the resort, and procuring  ingredients and materials required, from around the resort.