wndr is taking over GenZ and Millennial travelers with short-form videos
A new start-up company wndr is revolutionizing the travel discovery experience by focusing on short-form TikTok style videos, targeting Millennials and GenZ. wndr is focusing on bringing a new income stream to video creators from commissions on bookings. wndr is already available in most of the largest and most traveled cities in the United States, making big waves on social media.
On wndr, travelers can discover hotels, attractions and restaurants with short-form videos. It works as an aggregator from social media platforms and also as an income opportunity for the video makers who upload their videos directly to wndr. The platform shares the revenues from commissions made on bookings with the video makers, giving them an opportunity to turn videos into valuable assets.
The company, which was founded by Mickey Haslavsky (CEO), who previously co-founded the unicorn RapidAPI, and by Oran Epelbaum, is growing fast among content creators, video makers and influencers on all social platforms.
"The online travel experience hasn't changed in 20 years. The digital generation doesn't care about reviews, scores and pictures; we care about experiencing what others experience and video is the best way to deliver that.
This is a two-sided problem, because in order to change the travel experience online, we need to find a way to make video creation sustainable, and for that, we are looking for the most optimal ways for the creators of the videos to make money." says Mickey Haslavksy, company's CEO.
Influencer marketing has been around for years among travel companies. Deals in which influencers are getting nights in hotels and are visiting activities in exchange for content is a very popular form of marketing in the travel industry. However, it seems like creators want to turn their creativity into a career opportunity and a new space called the creator economy sets a goal for start-ups to bring direct commercial relationships between creators and people who watch their content.
View this post on Instagram
Companies like Patreon, Twitch, Youtube, TikTok and others are already giving an infrastructure for content monetization opportunities for creators, and wndr is doing it for travel.
On wndr, travelers can see how much money the video creator makes from commission and consider this as kind of a 'thank you' gesture for showing them around. This way, people don't just find great videos, but they also financially support other's creativity. 
Recently, the company added Nuseir Yassin, who's widely known as NasDaily and has over 40 million followers across all of his social media platforms, to its advisory board. Nas Daily is one of the most influential content creators on the web, who started by making travel content.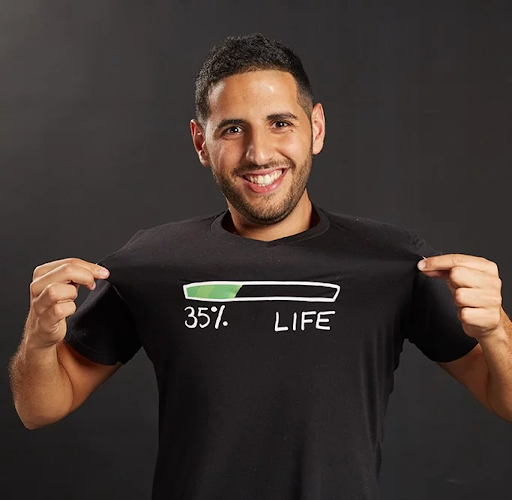 Nuseir Yassin (Nas Daily), joined wndr advisory board.
"Content makers create a lot of value, but they don't benefit much from it. That's why I like wndr: It helps travel creators monetize their content and understand their worth." says Nuseir Yassin about wndr.