13,500 emailed their MP in support of 'Save Future Travel' campaign
Contributors are not employed, compensated or governed by TD, opinions and statements are from the contributor directly
On day one of ABTA's campaign calling for grassroots political action by travel and tourism businesses, their staff and anyone who supports the industry, 13,500 people responded by emailing their MP.
ABTA has repeatedly asked the UK Government to act to buy more time for normally viable and healthy businesses to provide customer refunds, while protecting the customer's right to receive that refund.  And in a show of goodwill incredible 4,000 "supporters" – people who support the industry, but aren't employed by it – have emailed their local MP this week, demonstrating the breadth and depth of concern, and frustration at the lack of government action to date.
Governments have already acted in many other countries: France, Italy, Belgium, Spain, Germany, The Netherlands and Denmark, have already proposed temporary changes to existing regulations that are not fit for purpose in this current climate, but the UK industry is still waiting for a response from our own government.
"The lack of Government action and guidance to date on refunds defies logic"
The campaign website www.savefuturetravel.co.uk currently includes over 20 companies supporting the campaign with logos displayed, including agents, operators and cruise lines.
The campaign has already reached 647 MPs out of a total of 650, who have all received at least one e-letter from the site.  Some MPs received dozens yesterday. The letter can be used by anyone employed in the industry, and clearly sets out ABTA's asks to help safeguard thousands of travel industry jobs. The hashtag #SaveFutureTravel trended and was used hundreds of times by the industry across Twitter, LinkedIn and Facebook.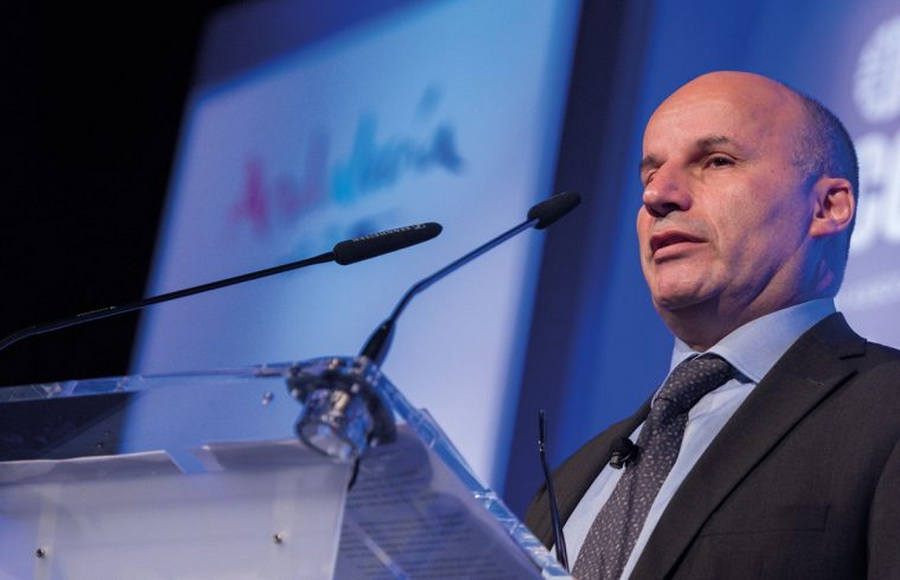 Mark Tanzer, ABTA's CEO said "We've seen a phenomenal response to our call to action among the industry, thank you to everyone who has got involved so far. The lack of Government action and guidance to date on refunds defies logic and has left consumers in no-man's land, and the situation is worsening.
We need to keep up the momentum at a crucial time. We need everyone not only to get behind the campaign, but to encourage friends and family to support it too. MPs will listen to their constituents, but they need to hear your voice.  So if you haven't done so already, people email your MP via www.savefuturetravel.co.uk and ask others to do the same."
"We all need to support 'Save Future Travel''
Comments from Member companies that support the campaign include:
Alistair Rowland, chief retail officer of Midcounties Coop Travel and ABTA chairman, said: "Midcounties Coop Travel is delighted to support such a great initiative. MPs in their constituencies will hear from sustainable businesses and their supply chain and customers how much they're needed in their communities and a small change in legislation will mean a big difference to the industry's future. We all need to support 'Save Future Travel''.
Jacqueline Dobson, president of Barrhead Travel said: "Today, Barrhead Travel gladly welcomes the latest campaign from ABTA which highlights some of the biggest challenges that the travel industry faces right now as global tourism comes to a standstill. Now more than ever, the travel industry needs to stand together and this campaign is indicative of the unity that it brings. Travel is more than just a business for many of us; it is a significant part of our lives both professionally and personally and our message needs to be heard – that the UK government must do whatever it takes to save future travel."
"We will do whatever it takes to urge the government to protect jobs"
Rachel O'Reilly, spokesperson for Kuoni, said: "Our staff have welcomed the ABTA campaign and many of our team have used the microsite today to write to their local MPs. Kuoni is a company that prides itself on customer service, so we want to help customers through this crisis and protect their money whilst at the same time we all want travel businesses to survive this awful situation and thrive in the future. Travel is life changing and life defining, it's full of people who care passionately about people and places and we will do whatever it takes to urge the government to protect jobs in the travel industry and people's livelihoods."
Facebook Notice for EU! You need to login to view and post FB Comments!