137 Pillars House Chiang Mai is the must-stay hotel you've been dreaming of
Elegant, peaceful and unreservedly glamourous. Why a stay at 137 Pillars House Chiang Mai, is worth bragging about.
Contributors are not employed, compensated or governed by TD, opinions and statements are from the contributor directly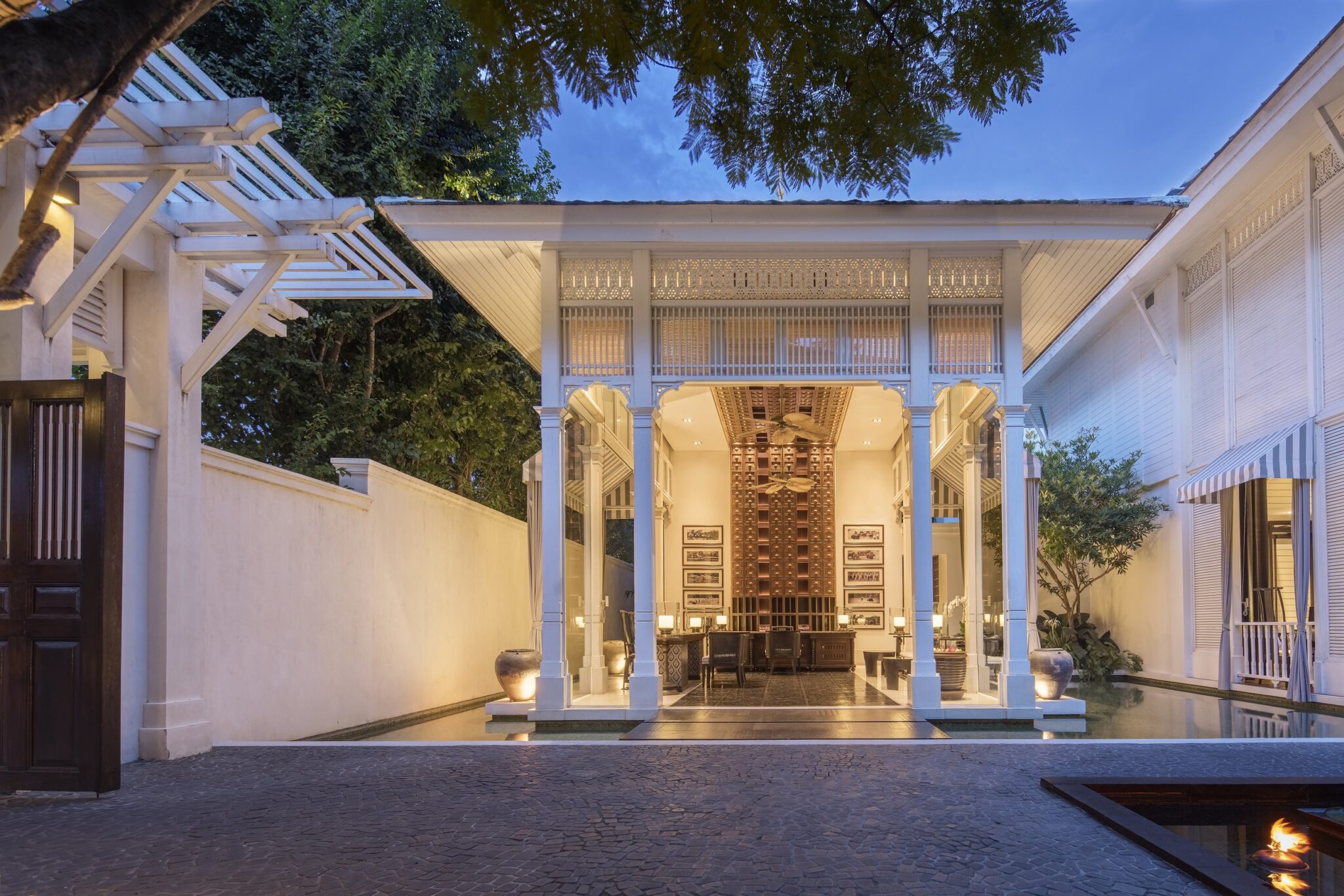 Of the vast network of 5-star and luxury hotels dotted around Thailand, there is one property that has been at the top of my hot hotel hit list since I first arrived, 137 Pillars House Chiang Mai. Feted for the striking optics of the authentic teak house at its centre, the visuals of the structure inform the look of the property's entire estate, creating a tangible atmosphere of old-world glamour that cannot be found, replicated or even successfully imitated anywhere else in the country.
Originally constructed towards the end of the 19th century, the central teak house was a late addition to the private estate of Anna Leonowens, the English teacher of King Chulalongkorn, made famous by the story 'Anna and the King' translated onto film as The King and I in 1956. And was briefly the home of her son Louis before becoming the headquarters of the Borneo Trading Company from 1889 until World War II, when it was taken over by Japanese invaders. Following the war, the building was sold to Scots businessman, William Bain who, in turn, left it to his son, Jack.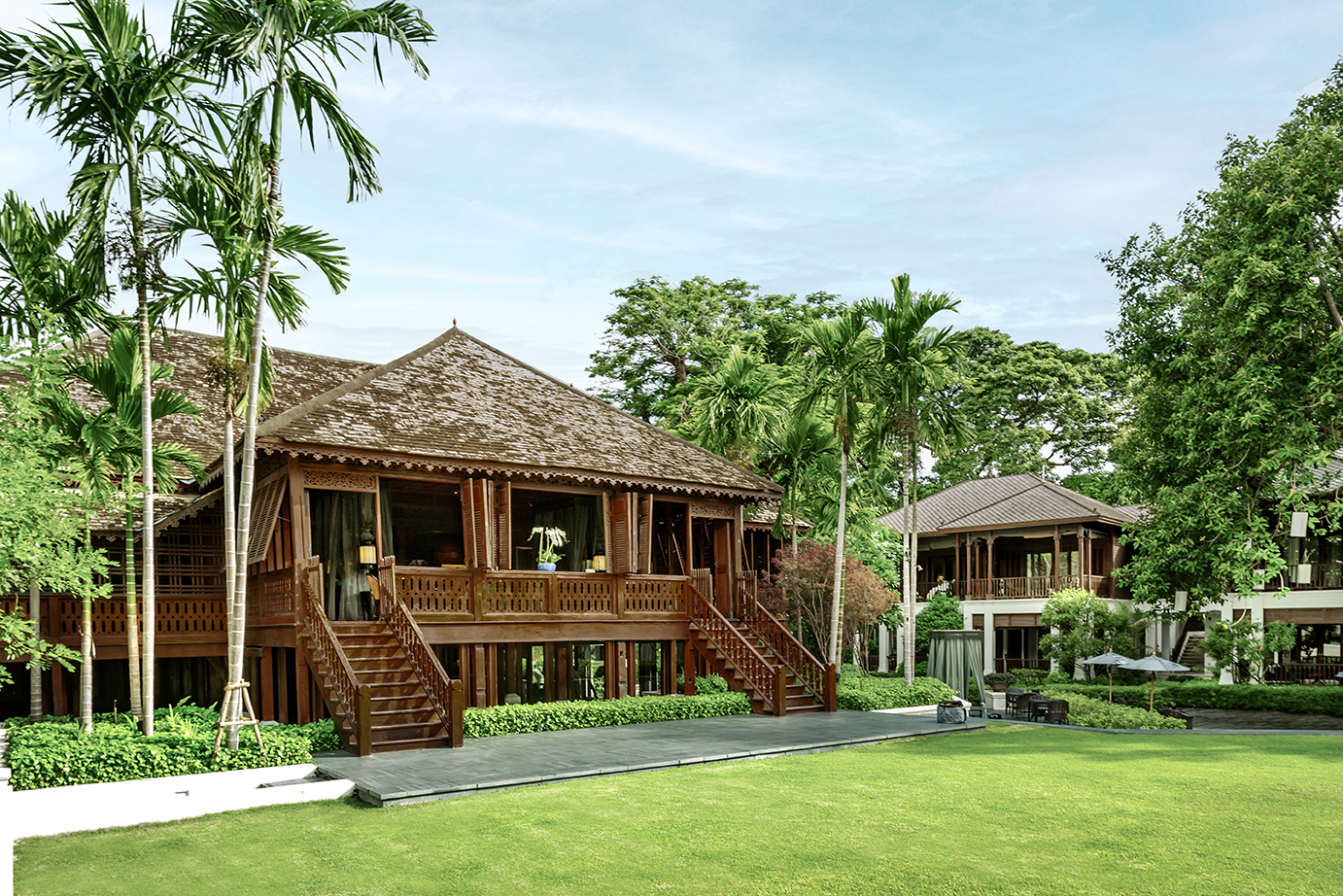 Following restoration work, the property took on another transformation in 2012 finally becoming 137 Pillars  House, Chiang Mai, named in honour of the wooden beams which support and elevate the central building approx two metres above ground. The property sits in a secluded residential area in Wat Gate, the original foreigner quarters of the ancient Lanna capital of Chiang Mai, less than half an hour from the airport and minutes away from the city's vast array of trendy shops, restaurants and bars.
Stay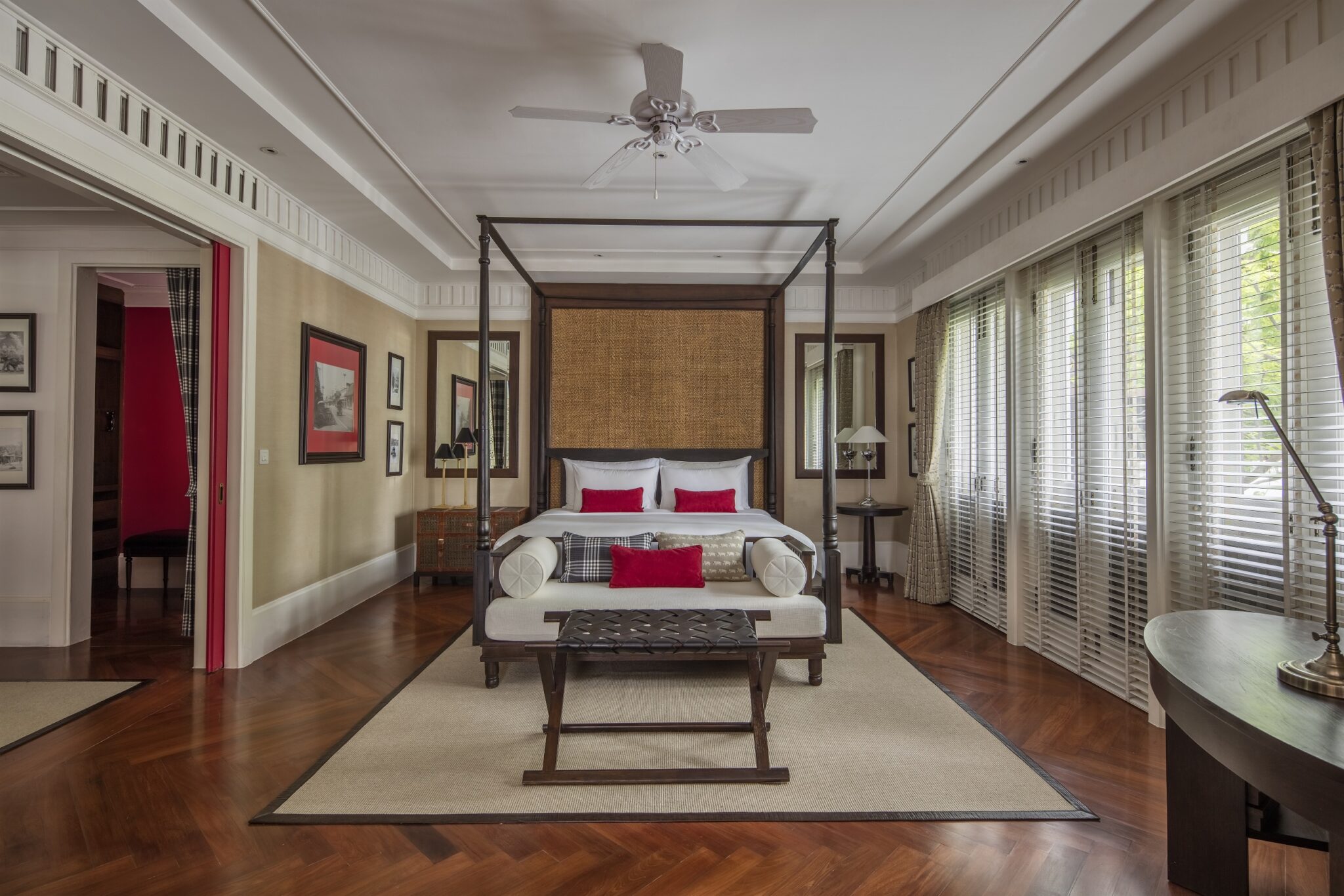 My guest and I were fortunate enough to stay in one of the two Louis Leonowens Pool Suites, the largest rooms available at 137 Pillars House Chiang Mai. Simply put, these suites are beautiful and from the moment you walk through the door until the moment you leave you will be seriously impressed by the level of comfort, style and special little touches of the room. 
Featuring classic colonial-inspired interiors, with a palette of black and red set against pristine white, the Louis Leonowens Pool Suite is one of the most elegant and thoughtfully designed spaces I have had the pleasure to stay in. There are not many places I can think of that I prefer to my own apartment but the hotel's Louis Leonowens Pool Suite is one of the few spots where I found this to be true.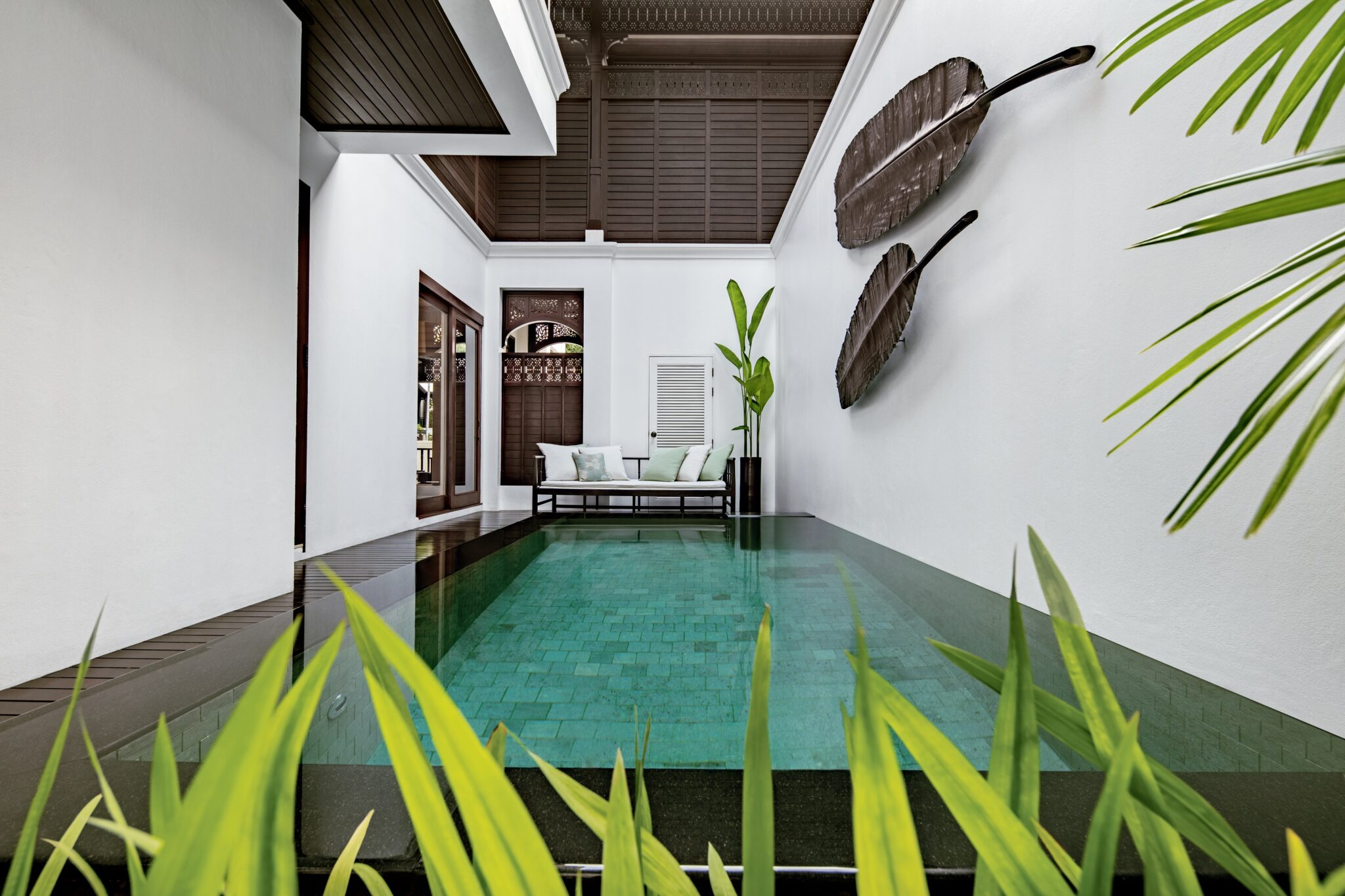 Comprising a vast living area – boasting a large and accommodating living room, with a desk and deeply cosy sofas and armchairs – which leads into the super kingsized bedroom and on to the ever-so glamorous bathroom, past the garden rain shower, to the room's crown jewel, the private 5.5 × 2.5 metre plunge pool.
Soaking in the pool, surrounded by the verdure of exotic plants and trees, sipping a cocktail as the sun sets, is a rare pleasure that will surpass any expectations you may have for a tropical escape and will set the bar for all your future experiences. It really is that good.
"When people choose us, I think it's because they have a craving for authenticity." – Anne Arrowsmith Corporate General Manager, 137 Pillars  Hotels & Resorts
As an all-suite hotel, made up of just 30 living areas, all of 137 Pillars House Chiang Mai's rooms are replete with seriously spacious living areas, with four-poster and super-king beds, bathrooms with twin basins and roll-top baths and indoor and garden rain showers; plus balconies or verandas, to take your A-grade relaxation outside. This is the property for people who want to stay in an out-of-the-way heritage indie property, where they can relax or work in peaceful yet salubrious surroundings – not to mention the bragging rights that go along with such a discovery. 
Eat
As one of the best hotels in the country, 137 Pillars House Chiang Mai, naturally, has some of the leading food and beverage outlets in the region.
The Dining Room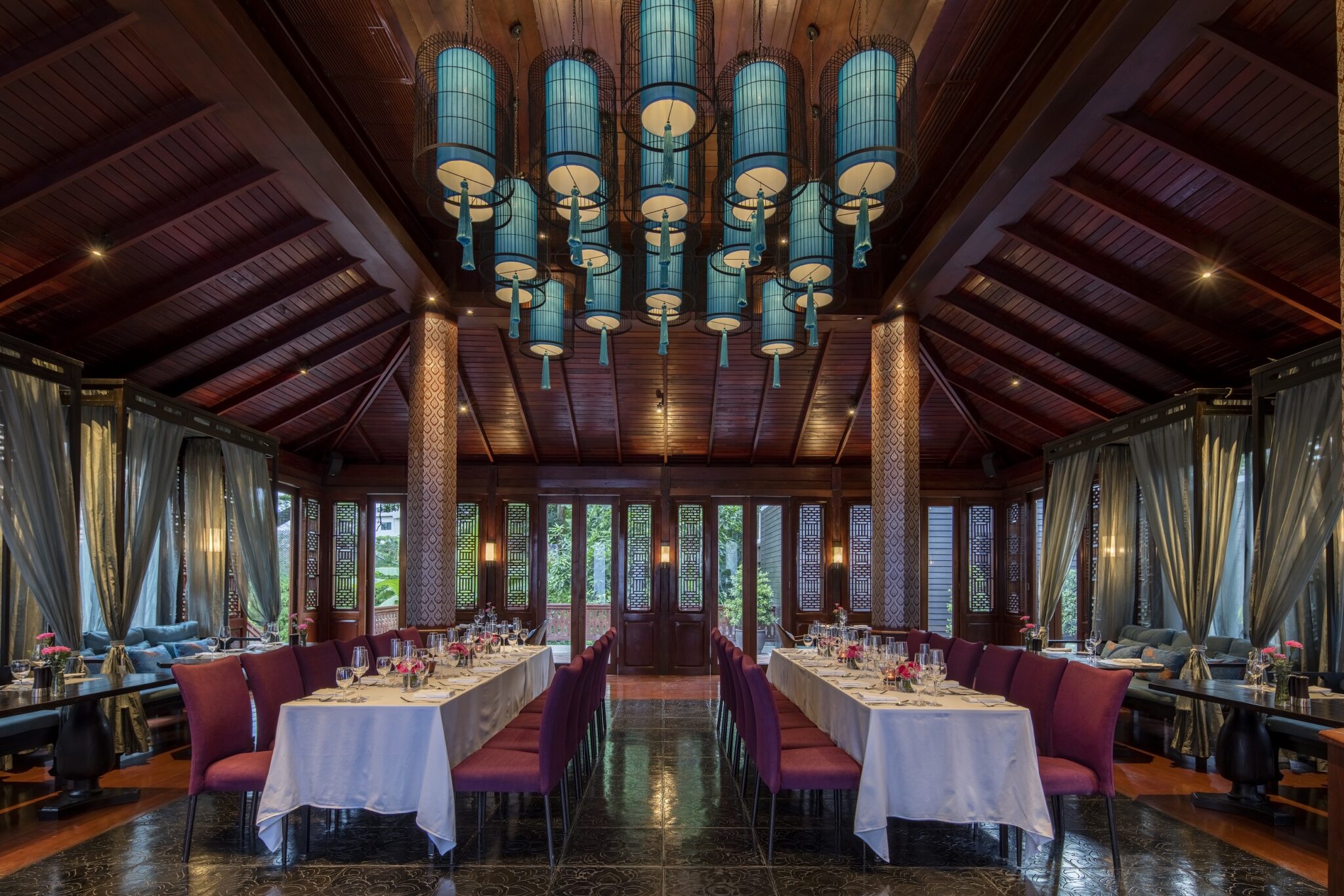 For breakfast, guests must head straight for the Dining Room, where the kitchen team roll out a selection of Thai, Asian and international morning favourites, including freshly baked croissants, porridge, yoghurt and muesli. And, of course, as much bacon and eggs as you can handle. Served with artfully prepared coffee drinks and fruit juices. 
When you hit Chiang Mai you will discover an almost endless selection of coffee, tea and cake shops. However, once you have compared and contrasted all these cafes you'll find one of the best on your doorstep. 
Jack Bain Bar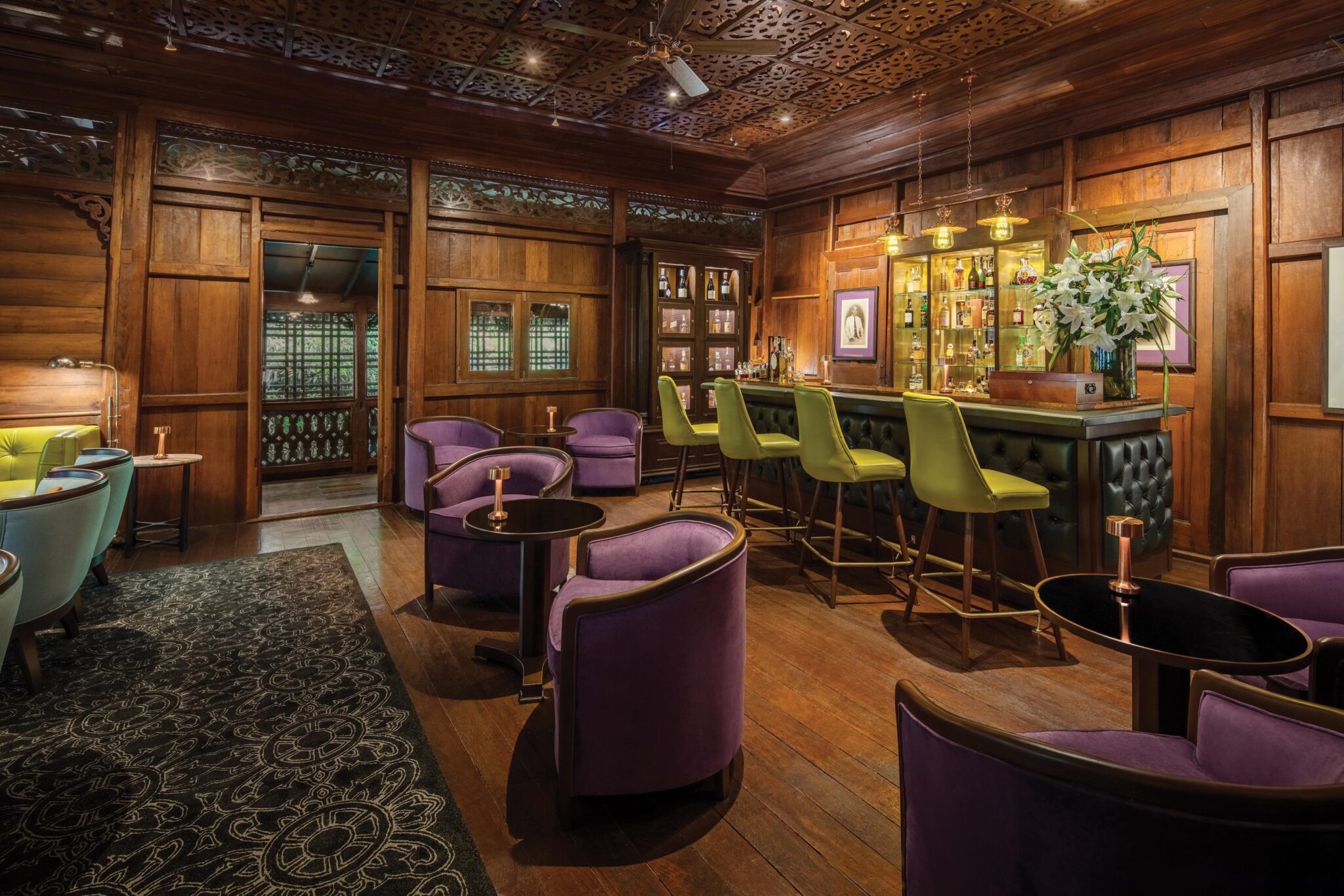 Found astride the wooden pillars of the original teak house, the Jack Bain Bar is, to me, the heart of the property. The smell of the all-wood build permeates every breath sending you spinning back to a bygone era of traditional gentleman's clubs, potent classic cocktails and tropical glam. There is something about the place that compels you to don a dinner jacket or cocktail dress (depending on your preference) order an Old Fashioned or Pegu Club cocktail as an aperitif and forget the 21st century exists.
Palette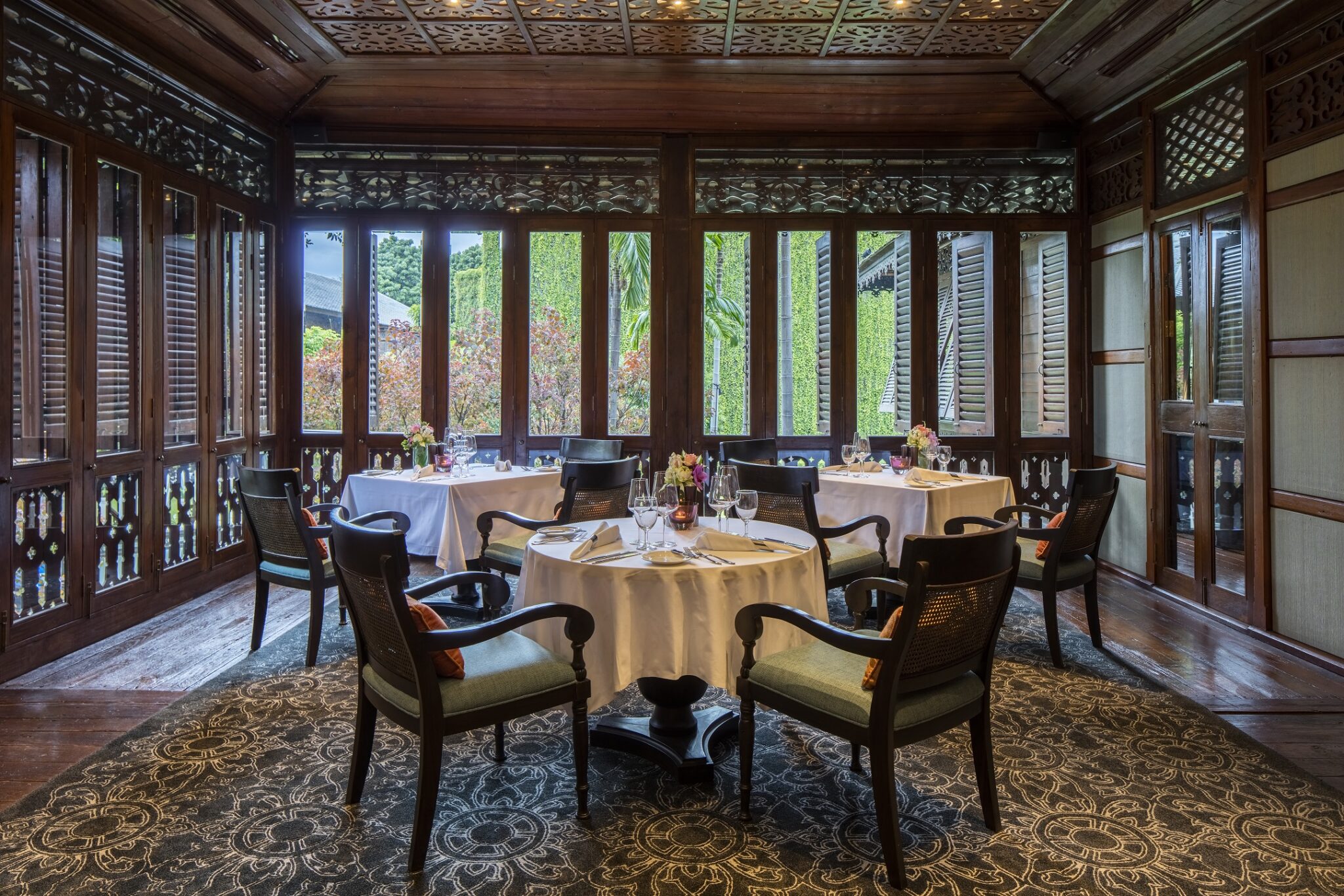 Across the way from the Jack Bain Bar is 137 Pillars House Chiang Mai's main restaurant, Palette. Suffused with the same rich atmosphere as the bar, Palette has a menu to match its glamorous vibes, prepared by skilful chefs and presented with energy, style, and enthusiasm by the service staff. 
Featuring traditional Thai dishes, such as Gaeng Hung Lay Gae a Northern dry curry, made with slow-cooked lamb shank and edamame or Gaeng Kiew Waan Goong, Green curry with prawns or chicken, coconut heart and avocado, and the regional favourite Kao Soy, a Lanna inspired curry, yellow egg and crispy noodles made with chicken or seafood. European and western cuisine are represented with a range of indulgent soups, toothsome plates of pasta and roasted meats, as well as chefy riffs on burgers, pizzas and sandwiches.
However, if you want to experience the very best Palette has to, then you simply must go for the tasting menu, a six-course feast created using the best seasonal produce and ingredients, updated each quarter, to take you to gastronomic heaven. 
Facilities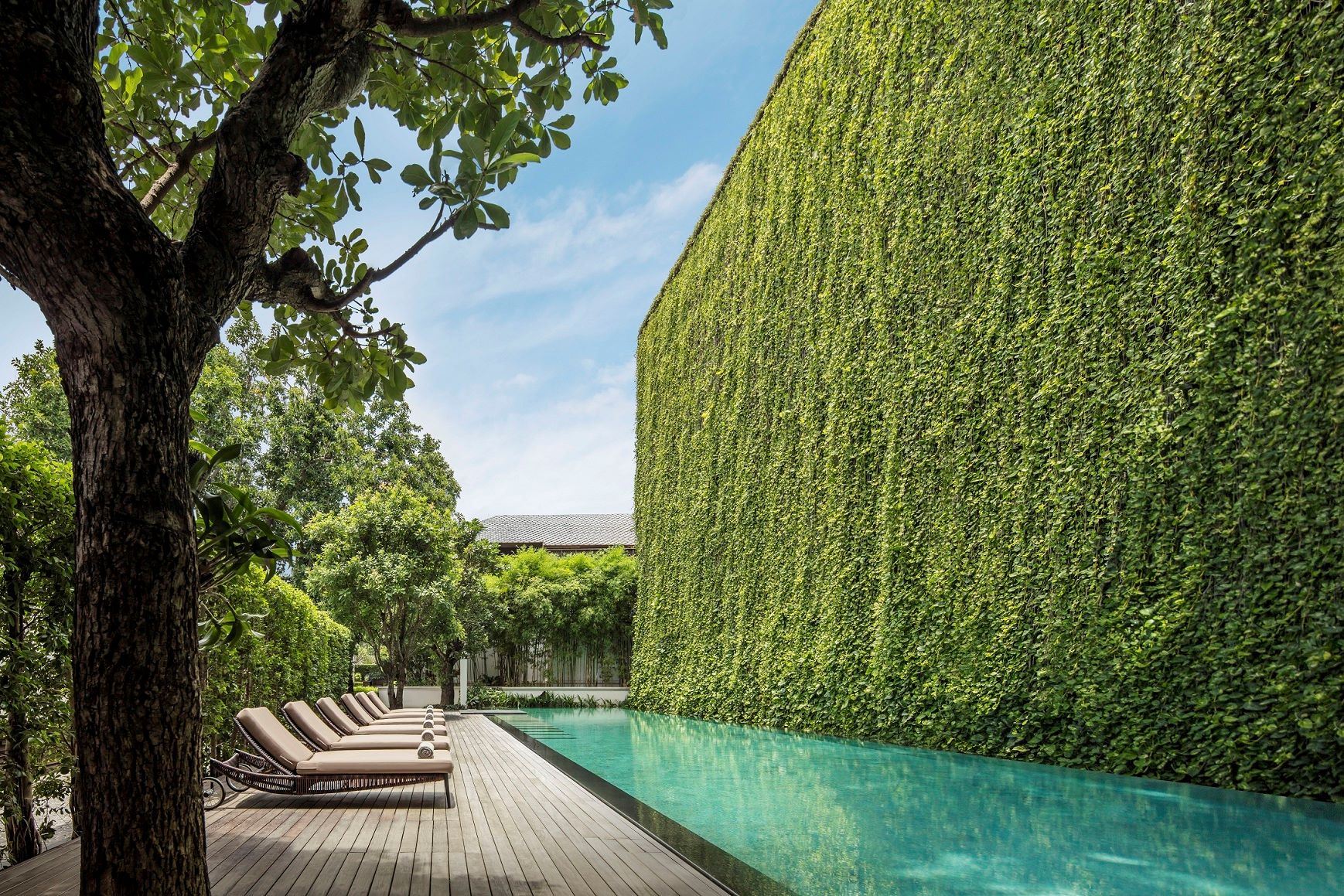 The pool
Picture perfect and serene, the hotel pool is a striking setting for any photograph but the plant-swaddled backdrop adds an extra dimension of style, drama and sophistication that would make it an ideal location for a movie or fashion shoot as well. Beyond its unique looks, the 25-metre pool is perfect for guests to power through laps and keep lean and shredded. Or you can just take a dip to cool down and then drift off poolside, with a cocktail or mocktail, as you work on your tan.
Spa
For guests that love to be pampered and make sure their physical relaxation is complemented with a sense of inner peace, the spa offers a carefully curated choice of massages, skin and beauty treatments, developed from Thai health and wellness traditions, guaranteed to restore weary limbs and instil a sense of calm and reconnecting you to your best self. For more vigorous exercise there is also well equipped 24-hour gym and a studio for Thai Chi and Yoga classes.
For more information and further enquiries, please contact 137 Pillars Hotels & Resorts Tel +66 (0)2 079-7137 or visit www.137pillarshotels.com