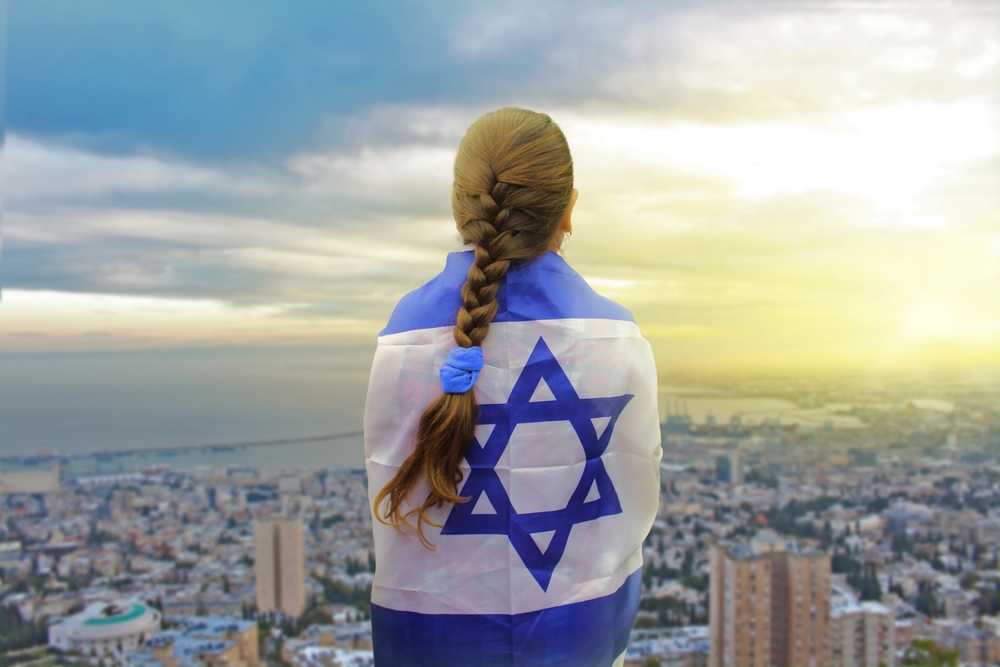 Home to one of the oldest cities and landmarks in the world, the country of Israel recently celebrated its 75th anniversary. With plenty of mesmerising landscapes new openings, mouth-watering foodie experiences and cultural excursions, this is an exciting year for Israel. Whilst we could list 75 reasons why Israel has something for everyone, we have listed 15 of our favourite facts and upcoming news about this enchanting destination.
From hummus-flavoured ice cream to over 300 wineries, and even a ski resort, this country that is no bigger than the size of Wales has a surprising amount to offer.
Israel has won Eurovision four times
Israel has won the hearts and minds of Eurovision fans four times already, an impressive feat, after making a debut in 1973. Israel has hosted the competition twice in Jerusalem in 1979 and 1999 and hosted the contest for the third time in Tel Aviv in 2019. Ahead of this year's Eurovision final held in Liverpool on 13 May, Israeli singer Noa Kirel will be representing the country, singing her upbeat 'Unicorn' at the semi-final on 9 May.
Tel Aviv is the 

vegan

 ca

pital of the Middle East
Vegan food is a huge part of Israeli culture. Tel Aviv has more than 400 vegan and vegan-friendly restaurants and has been called "The World's Vegan Food Capital", as it possesses the highest per capita population of vegans in the world. New to the scene is Herzog, recently opened by chef Roey Hertzog of Eyal Shani's line of chefs. The cosy eatery offers vegan tapas alongside a daily changing menu with traditional fare.
Israel has more than 300 wineries
Israel has six wine regions and hundreds of wineries spread through its lands, from the desert soil of the Negev region to Mount Hermon. Though delicious grapes have been grown in the area for more than 10,000 years, the Israeli wine industry is very young, with new and exciting ventures popping up across the winelands. In such a small geographical area, this provides ample opportunity to experience an abundance of grapes and varieties in a short amount of time.
Tel Aviv has the largest Pride parade in the Middle East and rivals Pride celebrations around the world
Renowned as one of the top destinations for LGTBQ+ travellers, Tel Aviv's extravagant Pride Weekend celebrations take place at the beginning of summer, attracting 250,000 visitors from across the globe. The week is filled with parades, live music, beach parties, food festivals, fashion shows and much more, gaining the title as the largest LGBTQ+ parade in the whole of the Middle East. This year's Pride takes place between 7 and 11 June. Promising to attract 300,000 celebrants, one of the highlights of the week is the Pride Parade on 8 and 9 June, a vibrant celebration of inclusivity and freedom. Adam Lambert will also be performing on 13 June to ramp-up the festivities this year.
Israeli whisky recently won World's Best Single Malt at the 2023 World Whiskies Awards (WWA)
This year, Whisky Magazine hosted the World Whiskies Awards in London. Amongst other surprises, it emerged that Tel Aviv's upstart M&H Distillery claimed the coveted World's Best Single Malt prize with its Elements Sherry Cask. Milk & Honey is Israel's first single malt whisky distillery, beginning operations in Tel Aviv in 2014 and is a must visit for epicureans visiting the cosmopolitan city.
Israel has more museums per capita than any other country
With a whopping 230 museums, the destination full to the brim with culture. From the Bauhaus Museum of Tel Aviv (with more than 4,000 Bauhaus buildings, Tel Aviv has the largest concentration of buildings of this architectural style of any city in the world) to the Tower of David Museum in Jerusalem, reopening on 1 June 2023 after a three-year renovation project, Israel is not short on supplying its visitors with a breadth of information and knowledge about the destination's historical past.
Israel is the only country in the world that has more trees today than it did a century ago
Over the course of more than 120 years, KKL, a Jewish organisation, has planted over 250 million trees, making Israel the only country in the world to have more trees today than it did over 100 years ago. In Judaism, the tree is a symbol of vitality; it is in fact tradition to plant and donate trees for all of the anniversaries of life, from birth to death.
Israel has its own ski resort
Standing at 2,800 metres above sea level, Mount Hermon is Israel's ski-able mountain. With 45 kilometres of pistes at a base level of 1,600 metres, Mount Hermon has been a sacred landmark since the Bronze Age. Due to Israel's size, those who want to make the most out of their holiday can even ski Mount Hermon in the morning and be on Tel Aviv's beach promenade to enjoy a fruity sunset cocktail at dusk.
Tel Aviv has 12 beaches in a row
From surfing lessons on Banana Beach to the family-friendly Tel Baruch, each one of Tel Aviv's 12 beaches has a unique offering and atmosphere that gives visitors a plethora of choice. Visitors can enjoy the LGBTQ+ friendly Hilton Beach for a vibrant day out, or head to Frishman for a workout, where volleyball courts and outdoor workout gear are in abundance.
The Negev Desert is an International Dark Sky Park, the first in the Middle East
From sandboarding the steep Negev dunes, gazing at the stars, riding camels, or partaking in a Bedouin experience, the Negev desert is an undiscovered gem. Originally home to Bedouin communities, visitors can experience the traditional nomadic Bedouin way of life on a tour of the desert, or search for the desert's unique wildlife including the Nubian Ibex or desert Hyrax. Its positioning means that it is also the first Dark Sky Park in the Middle East and certainly one for the bucket list.
Visitors to Tel Aviv can find hummus-flavoured ice cream
Falafel is the most popular food in the country, followed by hummus and shawarma. In historic Jaffa, just a stone's throw from buzzy Tel Aviv, gourmands can even find an ice cream shop where they sell hummus-flavored ice cream. Israeli food is a kaleidoscope of Middle Eastern and Mediterranean flavours with no shortage of experimental chefs and artistic street food vendours!
60% of Israel is desert
Desert areas in Israel such as the Negev boast a number of stunning geological formations including vast craters formed from extreme water erosion. NASA has even discovered a heart-shaped crater, Ramon Crater, situated at the centre of the desert carved by a nearby river over thousands of years. Israel's desert is what gives the destination its warm climate, with long sunny summers from April to October.
Israel is home to lowest valley on earth (Jordan Valley) and the lowest place on earth (Dead Sea)
At 417 metres below sea level, the Dead Sea is earth's lowest elevation point on land. The Dead Sea has a mineral content of more than 35%, 10 times more than any other sea water in the world, giving the sea its renowned healing properties and making it a pilgrimage for wellness warriors across the world.
Israel has the world's first underwater archaeological park
Caesarea Underwater Archaeological Park is the first underwater archaeological park in Israel and the world. Both snorkellers and divers can delve into the waters and witness the 2,000-year-old remains of a major complex that once extended into the sea, constructed by the ancient King Herod.
Israel holds the record for most people on a single flight
Although not about the destination itself, this little-known fact is a gem. A journey was carried out by an Israeli national line, in Operation Solomon. This unusual flight held 1,088 passengers and in the course of the journey, two babies were born. Mazel tov!