2022's biggest travel trend, The GOAT Mindset: Expedia
Contributors are not employed, compensated or governed by TD, opinions and statements are from the contributor directly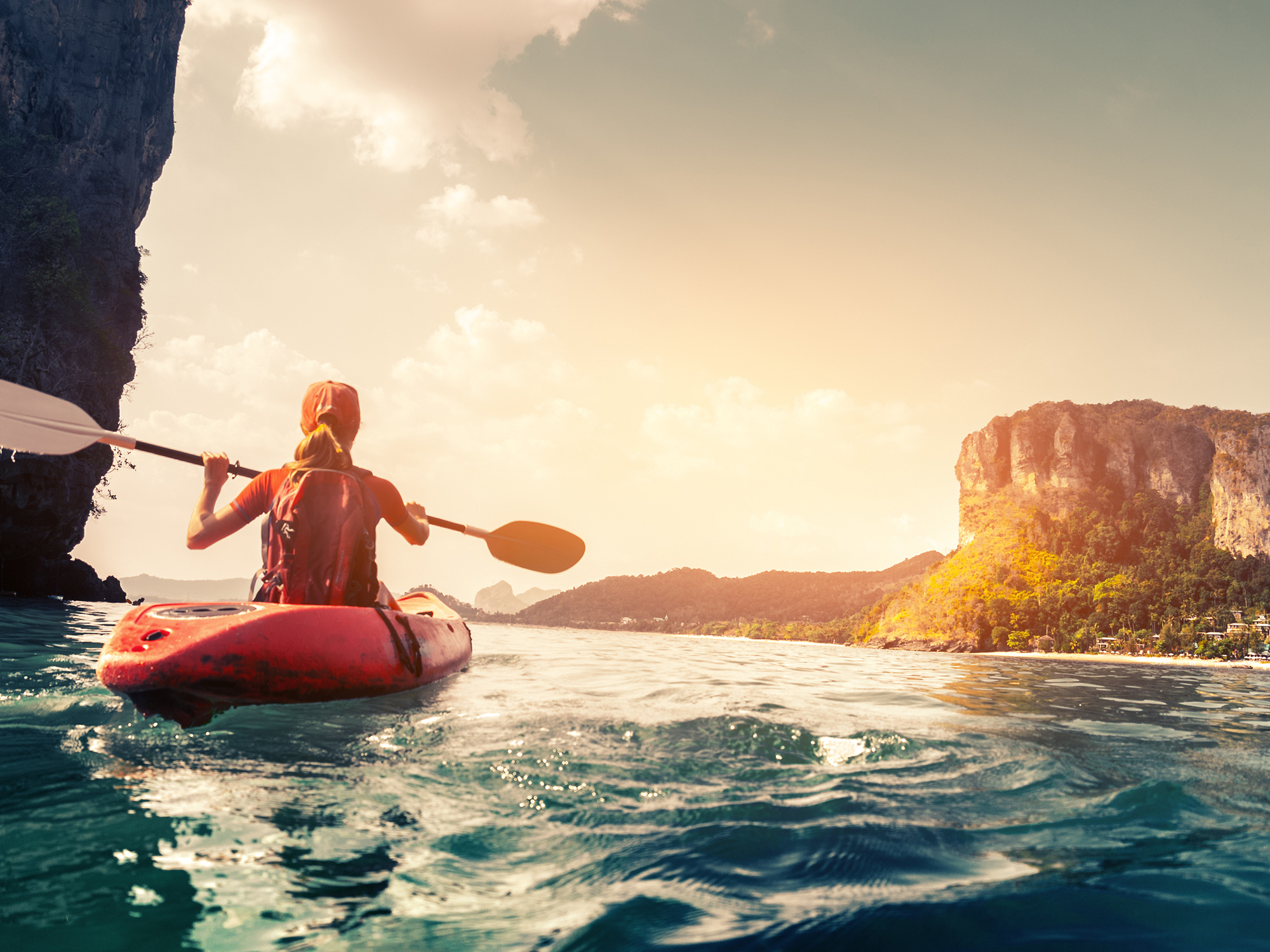 Expedia has released its 2022 Travel Trends Report, which revealed new traveller priorities that are shaking up the status quo in 2022. As more countries begin to welcome travellers back and demand spikes for international destinations such as London, Paris and Seoul, Expedia's report, which was conducted with 12,000 travellers across 12 countries, including 500 travellers from Singapore, uncovered that close to three-quarters (73%) of Singaporeans are planning to go big on their next trip with a new "no regrets" style of travel, which Expedia has dubbed the "GOAT" (Greatest of All Trips) mindset.
With a newfound appreciation that each trip in the current travel environment is a privilege, travellers are now in pursuit of more transformative and fulfilling journeys, without holding back. Among the top GOAT characteristics uncovered by the Expedia report, Singapore travellers are planning to be more present and live in the moment, immerse themselves in culture, splurge on experiences and seek out excitement, as they crave the feelings of contentment and mental well-being (41%), excitement and exhilaration (38%), as well as gratification (37%).
Lavinia Rajaram, Asia Head of Communications, Expedia Group Brands, said, "As travellers start to build their trust in travel again after a long period of constraints and limitations, travel in 2022 will be about embracing the GOAT mindset, to maximise the richness and meaning from their overseas experiences. Despite close to half (46%) of the Singapore respondents who took part in our research expressing feelings of cautiousness towards travel, the report also showed that majority of travellers (73%) want to let go and go big for their next trip. With new Vaccinated Travel Lanes (VTLs) being launched to new destinations, coupled with Singapore's safe and cautious approach to reopening of international travel, Expedia anticipates our travellers will take that leap and invest big in travel going into 2022."
2022 travel trends
Beyond uncovering the enthusiasm of travellers to go big on their next trip, Expedia's report also unveiled five core trends that will shape how Singaporeans will travel in 2022.
Scrapping the Schedule
The pandemic has made it difficult to travel on a whim, but travel guidelines will persist for the foreseeable future. As such, Expedia has observed that travellers are ready to embrace the impromptu, with over a quarter (28%) of Singapore respondents seeking to be more spontaneous and live in the moment.
The report also found that travellers prefer to go-with-the-flow and forgo an itinerary (29%) to embrace the freedom to do whatever they want, whenever they want (36%). With more flexible options and rates available than ever before, there's no better time for travellers to explore last-minute trips and unknown adventures that might just culminate in their GOAT.
The Splurge-cation
After cancelling trips, postponing celebrations and foregoing simple luxuries, travellers are ready to make up for lost time to put themselves first and get the GOAT they deserve.
Over the next year, more than two in five (43%) Singapore travellers are more willing to treat themselves and prioritise their enjoyment and experiences over budget on their next trip. From going on the ultimate shopping spree (30%), to dining at a Michelin star restaurant (23%), to booking a first-class flight or a 5-star hotel (18%), travellers are looking to invest in making their next trip the best one ever.
Immerse to discover
Going big doesn't just always mean taking a bucket-list trip. In the coming year, Singapore travellers are raring to go beyond the norm on their next trip, with more of them being willing to step out of their comfort zone (26%) and immerse themselves in destinations, cultures and experiences that are completely different from their own (32%).
From experimenting with local delicacies (49%) and embracing food that they've never eaten before (44%), to visiting a destination they never would have considered pre-pandemic (26%), staying with a local family instead of booking a hotel (17%) or seeking more rural, off-the-beaten track experiences (27%), travellers have a new curiosity to learn something new and truly experience the world.
Sensation Seeking
In 2022, travellers aren't just craving new tastes and places, they're also yearning for feelings of excitement and exhilaration (38%). Additionally, 11% are hoping to feel a sense of danger or riskiness on their next trip, with 10% willing to try daring or high adrenaline activities and experiences.
Singapore travellers are most excited about doing things they would usually never do, including sleeping under the stars (24%), going skydiving (17%) or going night trekking on a volcano (13%) on their next trip.
Unfiltered Enjoyment
A successful trip is no longer defined by likes on social media. Traveller priorities are shifting towards a greater focus on supporting their mental well-being. 29% seek trips that enable them to prioritise their mental health. Furthermore, 41% are searching for a sense of contentment and mental well-being on their next trip, and one in five travellers (22%) will spend less time on their devices to be more present.