3 best walking spots in Tokyo for social distancing
There is no doubt that Tokyo is one of the cities you should visit if you love to spend time with nature.
Personally, I walk a lot when I travel for I love to explore and take my time looking at the streets. "The Capitol Tokyu Tips – The Insiders Guide to Tokyo" will offer authentic Japanese insight into where is the best to visit, away from mass tourism and into the best secret spots that are perfect for social distancing while getting some sun.
Naomi Kikuchi, a server at the Japanese restaurant Suiren in The Capitol Hotel Tokyu, introduces you to the best walking trails around Tokyo.
Chidorigafuchi – Kudan-shita, Tokyo
https://www.instagram.com/p/BgxlClwAZp4/
A 30-minute walk from The Capitol Hotel Tokyu, you'll find the beautiful Imperial Palace and Chidorigafuchi is one of the parks located northwest of the amazing building.  Known as the best place to enjoy cherry blossoms in spring, Chidorigafuchi is an oasis in the busy city for walking around.
Showa Commemorative National Government Park – Tachikawa, Tokyo
As the fifth biggest park in Japan, this park is so vast that you will struggle to explore the whole grounds in a day. Not only featuring beautiful flower gardens, the park also has a pool, barbecue area, bonsai garden and Japanese classic garden where you can enjoy a Japanese tea ceremony. With various flowers and impressive scenes changing each season, it's the best place to have a picnic and take pictures. If you would like to feel refreshed and relaxed to escape from the city's hustle and bustle, this is the place you should visit.
Ueno Park – Ueno, Tokyo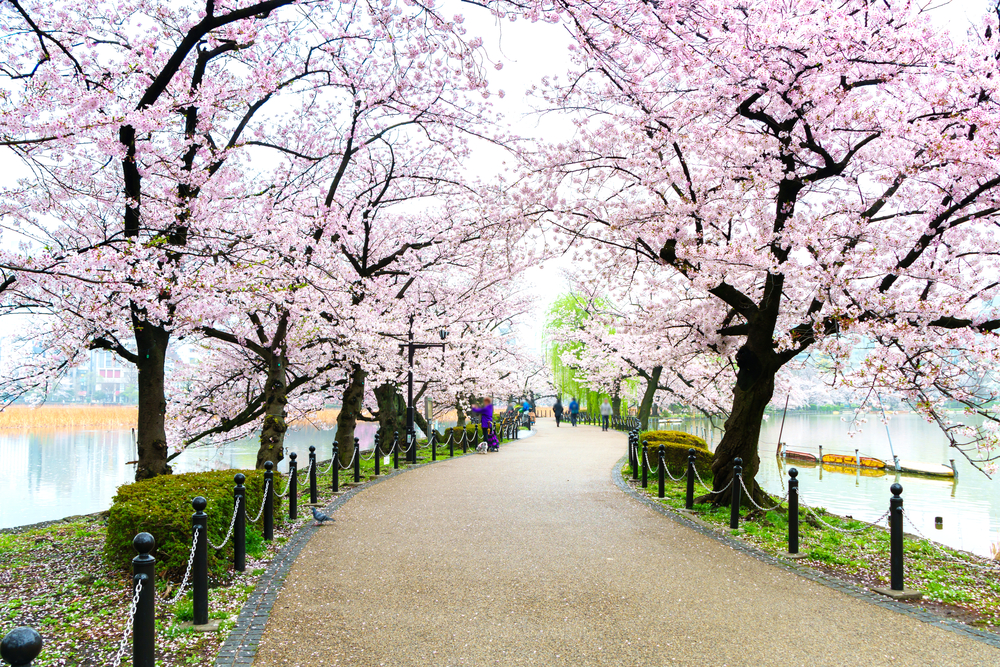 Ueno Park is a large park in Ueno, east Tokyo, with a big zoo which is popular for its pandas and national art and history museums. As one of the famous parks in Tokyo, it is located next to the Ueno station which is very crowded as it has access to bullet trains, overground and underground trains. Boating is heavily encouraged in this park as a relaxing retreat. Compared to other areas close to the station, the boating area is very calm and hidden. The colourful swan boats will give you unforgettable experiences.