3 reasons why you will probably not get coronavirus on flights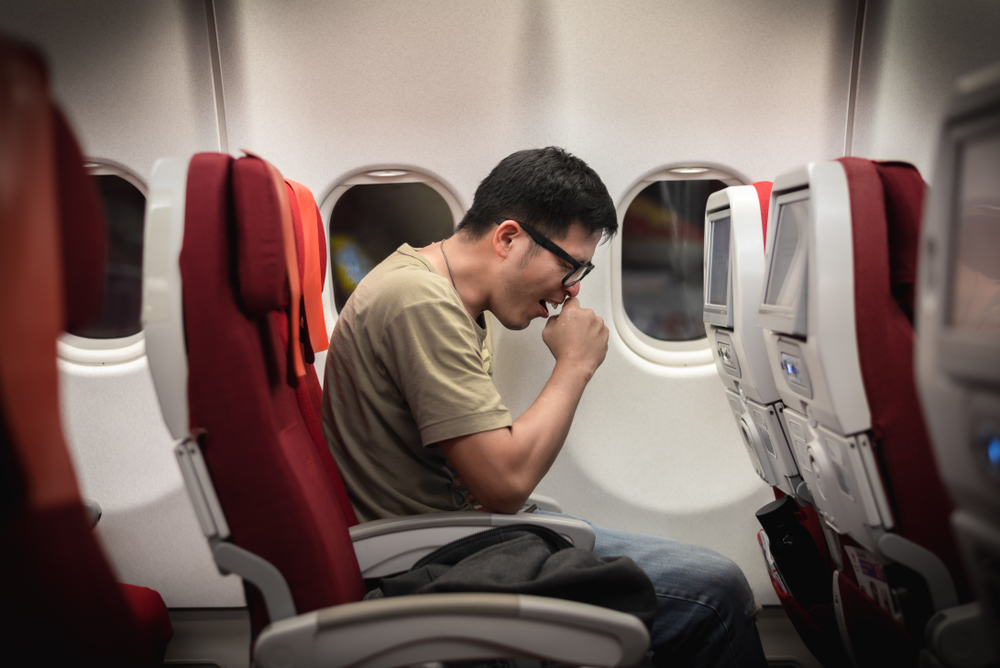 Do you wear a face mask when riding a plane? It is probably doing more harm than good.
As concerns mounts due to coronavirus, there are more mask-wearers than before. Masks are useful for those who are unwell to protect other people from them. But wearing a mask all the time will be ineffective. It will allow viruses to be transmitted around it, through it and worse still, if it becomes moist it will encourage the growth of viruses and bacteria.
David Powell, a physician and medical adviser to the International Air Transport Association, revealed why the risk of an infection on a plane is low.
Air supply
Many people are concerned that the air inside a plane is dirty. However, Powell claimed that the air supply in a modern airliner is a combination of fresh air and recirculated air. The recirculated air goes through filters, which is guaranteed to be free of viruses and other particles. Therefore, the risk of infection comes from other people.
Microbes thrive on hosts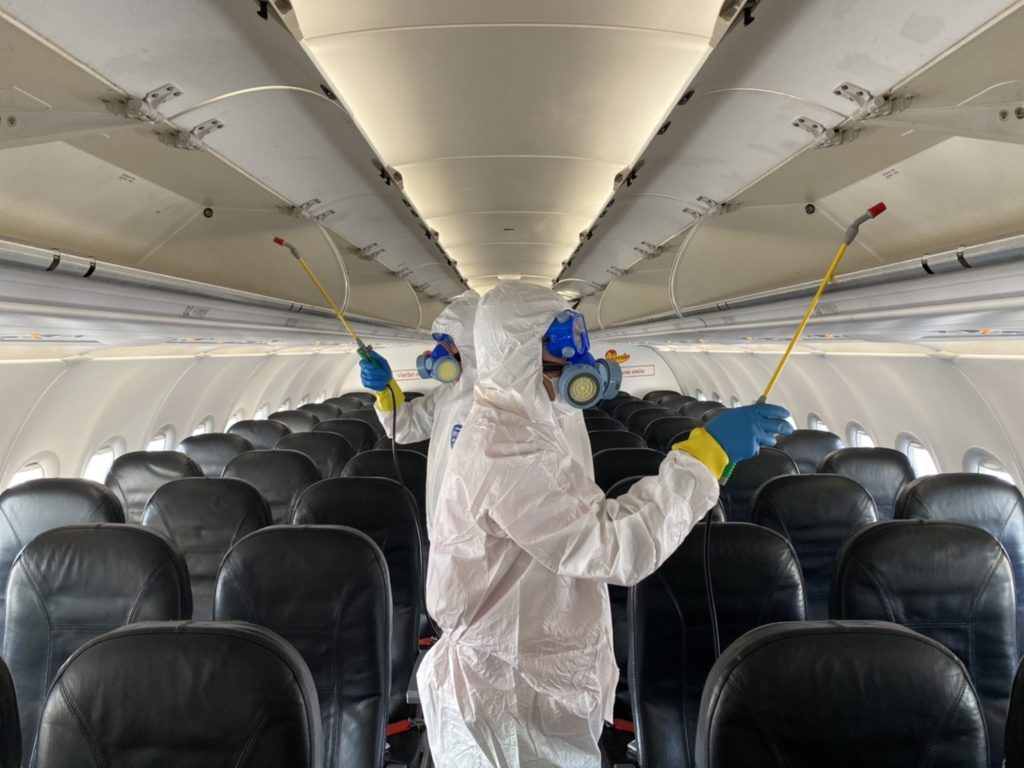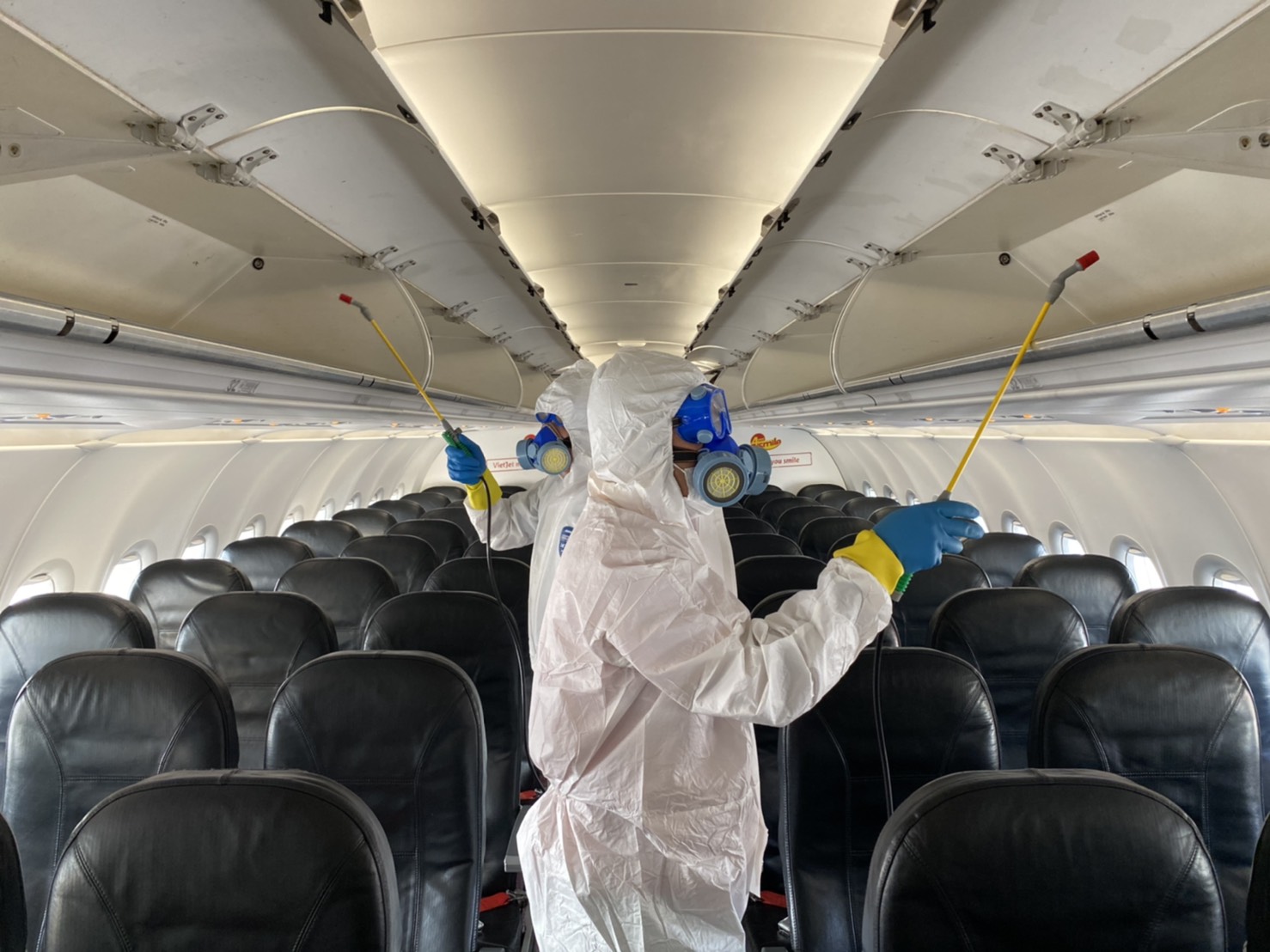 Viruses live on hosts and their survival on surfaces like seats and armrest is not great. Therefore, shaking hands poses more risk than touching surfaces. Therefore, normal cleaning, and then the extra cleaning in the event that someone was discovered to be contagious, is enough to combat pathogens.
People wear gloves because they do not like to touch surfaces. However, wearing gloves is another way of transferring micro-organisms. Hands become hot and sweaty inside the gloves, which is a perfect breeding ground for microbes.
Hand hygiene
Touching is the most efficient way to spread viruses. Frequent hand washing and hand sanitizing are the best way to kill the germs and prevent it from spreading. Washing your hands and drying them is the best procedure. When that's not easy to do, alcohol-based sanitizer is a good second-best.
Other preventive measures are avoiding touching your face; covering your face if you cough or sneeze; using a tissue to be disposed of carefully, and then sanitizing the hands afterwards.
Due to the coronavirus outbreak, there are fears that people will stop riding an airplane and will eventually affect the aviation industry greatly. It is the same with movies, sports, and concerts, will people stop going? I don't think so.