4 eco-tourism initiatives in Kyushu, Japan
Remember the viral town of Kamikatsu in Japan, the world's first zero-waste town? Japan is the innovator in modernisation and technology, but it is also a world leader in sustainable practices.
Non-profit organisations like the Japan Ecotourism Society and Ecotourism Japan work on various eco-activities throughout the country. Kyushu is Japan's third-largest island, internationally famous for its ramen, rejuvenating hot springs, dramatic mountains and peaceful beaches, but also as a place that puts an enormous emphasis on sustainability.
Here are some of the most inspiring eco-initiatives in Kyushu.
Kominka houses revival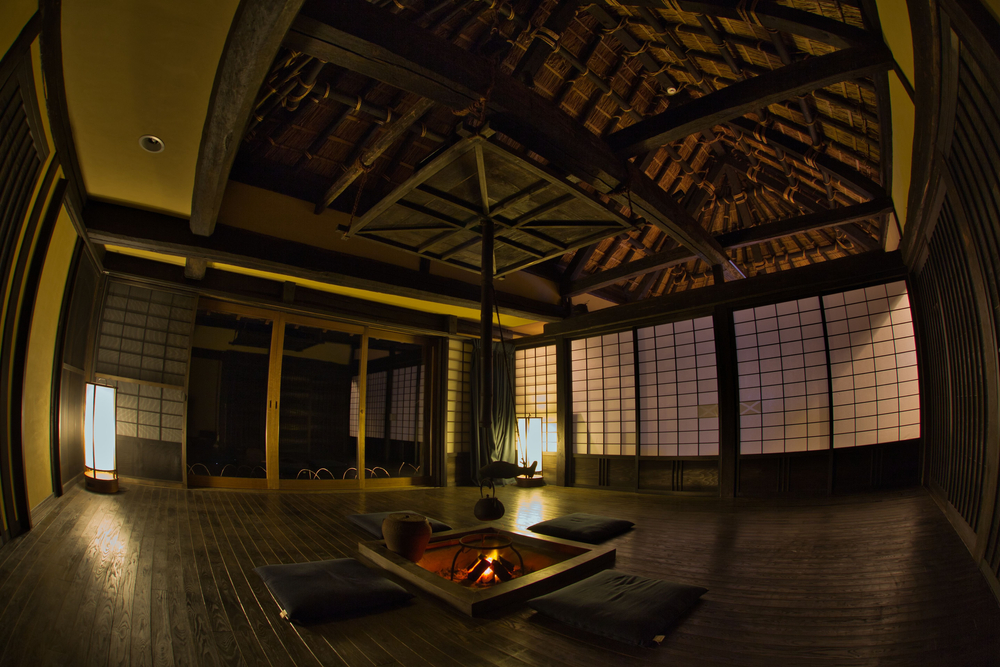 Part of Japan's eco-initiatives is the transformation of kominka houses into guest houses, cafés, restaurants, and community spaces. It is Japan's traditional farmhouse, built in a distinctive and nostalgic style. Restoring kominka for commercial use infuses rural areas with new energy by appealing to visitors as a sustainable option. Visitors who want to get a glimpse of a truly authentic experience of traditional Japanese living should think about staying at a kominka hotel.
Time seems to slow down in these old farmhouses, giving both an insight into nostalgic Japanese day-to-day life and offering a stunning view over the local scenery. This farmer's experience does go hand in hand with amazing local dishes as well and it offers a certain kind of slow relaxation. Kominka DIY House Chill Out in Fukuoka could be a perfect choice to indulge to the fullest in this cultural experience and forget the modern world for a couple of days.
Huis Ten Bosch theme park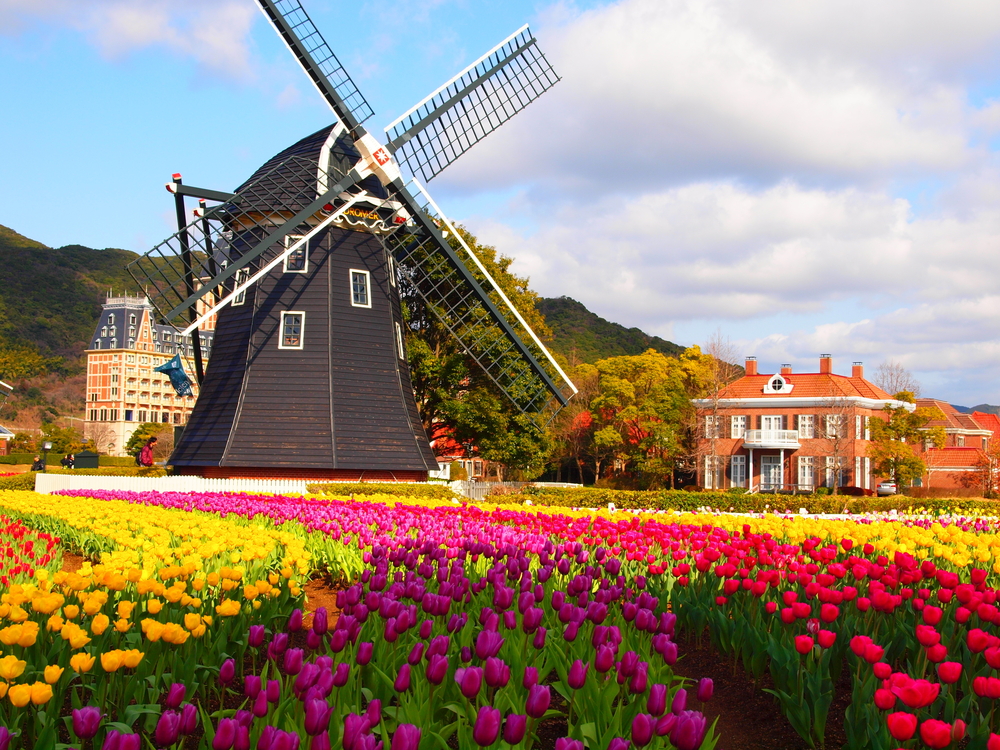 Huis Ten Bosch is a theme park in Nagasaki Prefecture which recreates a Dutch town.  The resort is suffused with a European atmosphere with picturesque canals, iconic windmills, gardens and architecture. Seasonal flowers enhance the attractiveness of the scenery.  In addition to its focus on natural beauty, the park is notably environmentally friendly.
Not only is the site built over a landfill, but there are systems in place that process all wastewater and garbage into compost to use on their flower fields. In addition, one-third of the initial building costs were devoted to environmental improvements. Japan is full of historical attractions, but Huis Ten Bosch is the only environmentally conscious 17th-century Dutch village replica featuring historical sites and popular culture rides.
Kagoshima's Eco House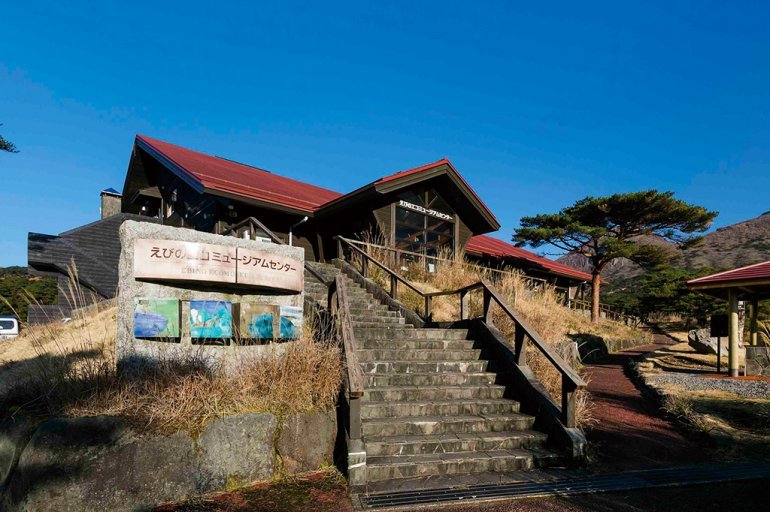 The Kagoshima Prefecture Eco House was built as part of a Kagoshima prefectural government project to promote reduced energy usage. Its design takes into account the local climate and makes active use of natural energy, allowing visitors to experience ways in which energy use can be reduced. The Kagoshima Prefecture Eco House gives visitors the chance to see environmentally friendly technologies in action.
The house displays the latest equipment and systems that can be introduced into any home, building materials selected for Kagoshima's unique environment, and eco-friendly features that do not rely on equipment or devices. Shirasu-kabe is employed in the living/dining room, and the use of natural materials and potential energy savings benefits have raised expectations. Additionally, the humidity-controlling properties of Shirasu-kabe reduce the apparent temperature during Japan's summer, making it easier to cut back on air conditioner usage.
Fukuoka's green initiatives
Fukuoka is among the early adopters of municipal climate change adaptation action in Japan. It is a subtropical city that is currently experiencing population and economic growth. It has also made comparatively rigorous advances in climate adaptation.
Moreover, Fukuoka has a long tradition of science-policy connection towards the creation of a liveable urban environment. This creates a favourable research and policy infrastructure for adaptation, in particular mitigation of heat risk. This is evidenced in consideration of climate issues within the city's greenspace plans since the 1990s.